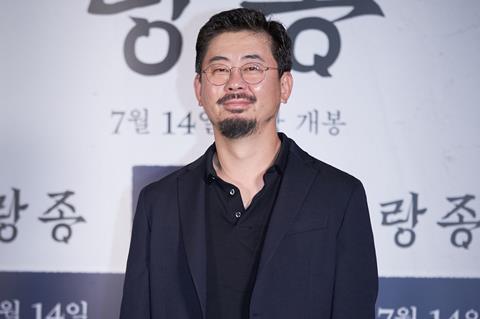 South Korean filmmaker Na Hong-Jin is the producer of Thai horror The Medium, which will receive its world premiere at Bucheon International Fantastic Film Festival (BIFAN, July 8-18).
Na, who is known as the director of award-winning horror The Wailing and a BIFAN regular, gave a masterclass for BIFAN's Scary Tales Planning and Development Camp programme on June 1 ahead of The Medium's premiere in the Bucheon Choice: Features international competition.
Directed by Banjong Pisanthanakun, the film centres on a documentary team that follows a shaman based in northern Thailand's rural Isan region. They encounter her niece, Mink, who is starting to exhibit strange symptoms of inheriting shamanism – but possibly with more extreme effects.
How did you first meet Banjong Pisanthanakun and come to work on The Medium together?
We met at an event in Thailand in 2011 or 2012, at which Banjong was the host. I had already seen his films Shutter and Alone, and got to know him. I left Thailand knowing there was a good director there. It was in 2017 that I contacted him again because I was preparing a film with this subject matter and thinking about where to set it – not in Korea, but a place where it rains a lot with a dense forest. I asked him if he had time and would read it. He did and we started working together right away.
How did you develop the film?
I thought I'd like to make a sequel to The Wailing with Hwang Jung-min's [shaman] character, Il-gwang. Talking it over, I thought no, not a sequel but maybe I should do it this way. I thought the story of Il-gwang could have been like that of Mink in this film [The Medium]. What she goes through might have been similar to what he went through to become the Il-gwang we saw in The Wailing. But The Medium has no relation to The Wailing.
Tell us about the script.
It's hard to call what we had a script. It's mostly impromptu dialogue. The director would explain the situation to the actors and they would know what to say. It's supposed to be a mockumentary and we didn't want the actors to be trapped in set dialogue. We gave them situations and told them approximately what kind of lines they should get out.
Banjong travelled all over Thailand to research shamanism and met with numerous shamans. It turned out that northeast Thailand, in a place called Isan, was the most appropriate setting. It's a place that has all the religions and no aversions to them, a natural place. Big cities in Thailand have a tendency to caricaturise shamanism and guard against it, but in Isan, it is absorbed into daily life.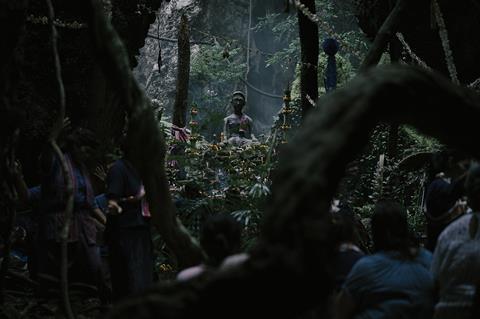 When was it filmed and how did the pandemic affect the production?
The film shot from July to November last year, a little less than 30 shooting days. It had to take a month off for the main actor to lose weight. They sent a visual of how the actress, Narilya Gulmongkolpech, was losing weight every day to the point where I had to say, "Maybe we should stop here." She lost more than 10kg.
I wasn't able to go. I was willing to do the two-week quarantine but getting a visa was tremendously complicated and flights were difficult to get as well. We were so lucky that when Covid-19 calmed down in Thailand, we were able to shoot and finish before it got bad again. Everyone worked from home after that.
What do you see as the defining characteristics of Thai horror as opposed to Korean horror and do they cross at all in The Medium?
Thai horror films are much more daring, primitive and tremendously exotic to me. Korean horror films – we have our own style but it seems similar to the Hollywood style and I wanted to differentiate from that. The setting of Thailand is the best match for this story. Each and every scene, situation and setting – from the smallest element to a scene where an actor takes a bus or walks down a road – are so fitting and fresh.
What is your relationship with BIFAN?
All my films, from the time I made shorts, have been screened in BIFAN and even awarded. Whenever they asked me to be mentor or anything, I've done it. It's a fantastic film festival so it suits my tastes and I like that they have a lot of interesting films.
What can you say about your next projects?
So much has happened in Korea after The Wailing. Not a single year has gone by quietly, whether it was positive or negative, including Covid-19. Watching it all unfold was more interesting than a film. I've written a lot of scripts in that time. I'm going to start shooting them one by one. Whichever goes first will go first. I'm itching to start shooting again. Whenever I finish a film, I don't want to go anywhere near another one. But then after a while, you miss it and want to make more.