After Dallas Buyers Club and Wild, Jean-Marc Vallée hopes awards season magic strikes again with this year's TIFF opener Demolition.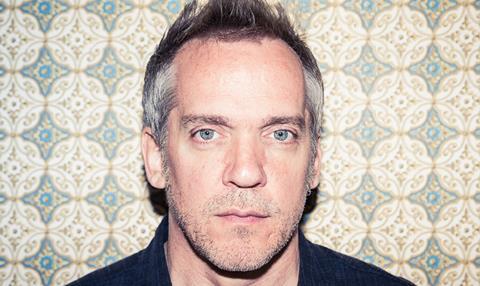 Jean-Marc Vallée, the modern-day enfant terrible from Quebec, dances to a new rhythm these days. Heading into the world premiere of Toronto International Film Festival opener Demolition, the director appears to have removed himself even further from the fluctuating tonal terrain of earlier work such as C.R.A.Z.Y. and The Young Victoria.
Now his films pitch seemingly ordinary people into relentlessly demanding situations, which is not to say Vallée's formative years were marked by a lack of dramatic intensity. Nor that his recent oeuvre has succumbed to soul-destroying formula. Even he suggests, though, there is some kind of current beneath his recent work — something he hinted to Screen two years ago when he predicted the imminent world premiere of Dallas Buyers Club would present his most touching film to date.
Two acting Oscars (courtesy of the potent Matthew McConaughey-Jared Leto double act) and $55m in worldwide ticket sales later, and it's safe to say the $5m drama delivered on the director's promise.
Last year, his Dallas Buyers Club follow-up Wild presented the formidable pairing of Reese Witherspoon and Laura Dern, with both actresses earning Academy Award nominations. Given that track record, Demolition stars Jake Gyllenhaal and Naomi Watts have good cause to expect a dose of awards recognition this season: Vallée has emerged as a gifted director of actors.
Emotional punch
But the story is king. Whether Demolition equals drama or dramedy does not seem to matter. What is important is how the emotional equation struck Vallée when, three-and-a-half years ago, he read Bryan Sipe's screenplay about a recently widowed banker who forms a deep connection with a single mother.
"It celebrates life and love and that's the beautiful thing about it," Vallée tells Screen over the phone in late August. "It's a beautiful script with a rare quality. It's special and emotional and fun and irreverent and always touching. And at the end you go, 'Wow, what a beautiful journey. What a beautiful end.'"
These days Vallée seeks out stories that put him — and, by extension, audiences — through the wringer. "I am looking for character-driven stuff, emotional stuff, beautiful stories like Dallas Buyers Club and Wild and this one," he says. "We see characters who have to fight to find their happiness. There's so many things we do in our lives because it's easy and we get caught in daily routine and we're trying to find meaning."
Vallée was meant to shoot Demolition after Dallas Buyers Club. But when Witherspoon sent him the Wild script, Demolition's producers, who include Molly Smith of Black Label Media and Sidney Kimmel, gave him their blessing. "So I directed Wild," he says. "We were doing post on Wild and started to prep Demolition. I was in New York City prepping and went to Toronto last year to promote Wild." Vallée was unable to promote Wild much beyond that.
Around this time, Gyllenhaal and Watts were confirmed as Demolition leads. Sierra/Affinity kicked off international pre-sales, CAA began to meet with US buyers, and shooting began a couple of weeks later. By the start of December, Fox Searchlight had acquired rights for the US, UK, Australia, France and Germany, while Sony took Latin America and other territories.
Back-to-back shoots were "emotionally demanding", Vallée admits, although the struggle was worthwhile. "This was a tough one to finance but there's something special about this. There's something very truthful — loss can be beautiful sometimes." The director with the Midas touch around actors adds: "Jake is something. I'm so happy he did an amazing job." Watts' lack of ego and willingness to take direction made it feel "like she was just starting [in acting]".
To have films at TIFF three years in a row, six times overall and now in the opening-night slot means a lot. "I'm pleased and privileged and very grateful," says Vallée. "It feels like home, even though I'm from Montreal. They're part of my family. It's a beautiful commitment and a ballsy one because it's an original film." All being well, next up will be a Janis Joplin biopic to star Amy Adams. The actress must be rubbing her hands in glee.
Fact file:
Born Montreal, March 1963.
Gained international recognition with C.R.A.Z.Y., his first Toronto selection, which won the festival's best Canadian feature film award in 2005 and went on to take 10 Genie awards including best film and best director.
Every one of his subsequent features has played at Toronto: The Young Victoria (closing-night film, 2009), Café De Flore (2011), Dallas Buyers Club (2013), Wild (2014) and now Demolition (this year's opening-night film).