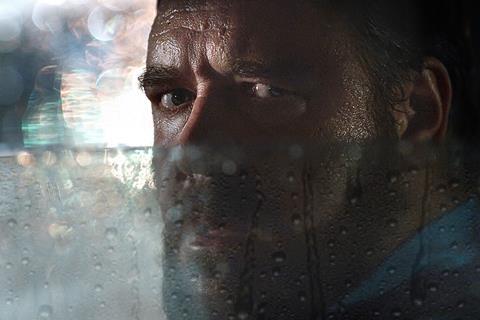 Crystal Bourbeau joined Solstice Studios as head of acquisitions and international in December 2018, two months after Mark Gill and his partners launched the company with the goal of fully financing and producing, distributing wide releases in the US, and licensing internationally.
Prior to Solstice, Bourbeau was EVP of international sales and distribution at Lionsgate, where she played a key role in establishing a global distribution infrastructure and handled sales on more than 100 films including the Hunger Games and Saw franchises, Now You See Me and La La Land. She previously worked as director of sales at GreeneStreet Films and began her career as an acquisitions executive at Orange Entertainment.
Solstice recently wrapped filming on its first production, the road rage thriller Unhinged starring Russell Crowe and Caren Pistorius and directed by Derrick Borte. The slate includes action title Manhunt, based on the Japanese novel by Kazuhiro Kiuchi and Takashi Miike's cult classic Shield Of Straw, and action thriller Split Second.
From an acquisitions perspective, what are you excited to see in Toronto?
There are some very promising acquisition titles. We are looking for commercial, wide-release theatrical films and have our eye on three or four different films available for the US that we look forward to seeing on the big screen. We'll be on the ground and ready to strike if we see something that we think will work for us.
Will Solstice bring a sales title to market?
We recently wrapped production on our first film Unhinged, starring Russell Crowe, which for the most part, we sold out in Cannes. So for Toronto, we are focused on buying.
Is there value in launching sales in Toronto?
Typically, Cannes, AFM and Berlin are the ideal launching pads. There are always exceptions, but Toronto is best suited to screen films and focus on acquisitions.
Why do you believe now is a good time to enter the wide-release business when theatrical box office has perhaps never been more challenged?
There is no denying the distribution business is challenging. Audiences are savvier and have more choices than ever, and what we're seeing is that they are not going to show up for a movie that isn't good. But it's also an opportunistic time since the studios are making bigger movies than ever before, but fewer of them – specifically 36% less in the last six years. Our distribution partners around the world need product – the box office for Angel Has Fallen and John Wick 3 are prime examples. We will continue to be disciplined in our mandate for star-driven, quality stories that have universal appeal and target the right audiences.
What will make Unhinged better suited to a theatrical experience than watching on a laptop?
Looking at the dailies for the film, Unhinged is going to be insanely intense. It is going to be a visceral experience, which will leave an impression on anyone who sees it. Not only because of how relatable the story is for everyone regardless of age, gender or culture, but also because of the level of quality that Russell Crowe brings with his performance. He reminds us all of why he's an Academy Award-winning actor. That, in combination with the vividness of the action and chase sequences, is going to be powerful and only amplified by sitting in the dark with an audience inside a theatre. People will want that experience in the cinema.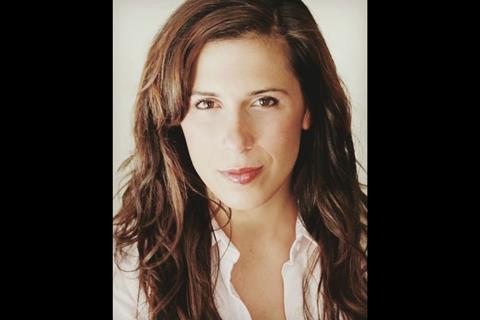 What's your advantage over the streamers as a buyer?
Solstice is committed to the theatrical movie-going experience. Filmmakers and talent who work with us can be confident that their film will get a wide release in theatres. That's a major draw and provides a real competitive advantage for us
What kind of content do your international buyers want?
They want great – not just good – star-driven films that have a storyline with a hook and global appeal. Something that provides an emotional experience for movie-goers. Action and thrillers are the most widely appealing but a quality film of any genre can break through.
What worries international buyers?
I keep hearing from distributors that there are fewer films available to the independents that feel commercial and viable for a wide release. Cannes was encouraging because there were a number of highly sought-after titles geared towards a broader audience. Windowing also remains a challenge and there is a risk in paying top dollar if a film goes direct to video. We're attempting to provide a solution by offering commercial fare and guaranteeing wide releases for our films.
Do stars matter?
For the size and scope of films we're targeting, star power definitely still matters. But audiences are more discerning and they won't always head to the cinema simply because a star is attached. It also needs to have a compelling story with quality filmmaking.
You said at the start of the year that international output deals weren't a priority because Solstice isn't in the volume business. Is that still the case and have you struck any strategic relationships?
We want to focus on building a brand globally in a measured and strategic way and don't want to rush or put undue pressure on that process. Right now we're concentrating our efforts on building our slate and finding the right material for the international independent market.
The theatrical business took a hit in Germany and other European markets. Can these territories bounce back?
I am optimistic. There are ebbs and flows to every territory but I believe the business can and will adapt. There were some factors affecting business in Germany in 2018 that hopefully will not be so prominent in 2019. And the UK is an upbeat example – 2018 saw the highest cinema attendance in 50 years. Exhibitors have been focused on improving the theatrical cinema-going experience, tailoring it to what their audiences want, expanding cinemas and providing material for the broadest audience possible. The consequences of those efforts are promising.
Where do you see the key international growth opportunities?
Local production business is growing in almost every market and I'm keen to find the right partners to collaborate with on co-productions. There are also definitely distribution opportunities in emerging markets like India, Africa, Southeast Asia and of course China.