Manchester-born, London-based writer-director Daniel Kokotajlo makes his feature directorial debut with Apostasy, which is receiving its world premiere in Toronto's Discovery programme.
The story, set in Oldham, Greater Manchester, is about a devout Jehovah's Witness who commits a transgression, forcing her mother and sister to persuade her to return to the faith or shun her completely.
While the storyline isn't exactly autobiographical, it comes from a world Kokotajlo knows intimately, as he grew up in a Jehovah's Witness family.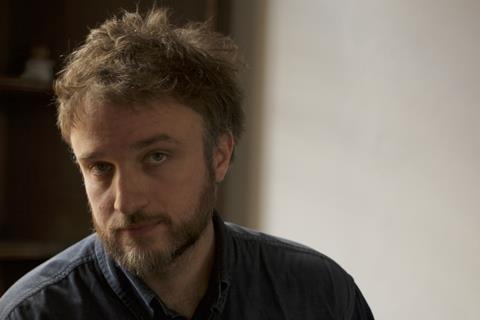 Kokotajlo, a 2015 Screen International Star of Tomorrow, has previously directed shorts include The Mess Hall Of An Online Warrior (which screened at SXSW) and Myra (which was longlisted for a BAFTA).
Marcie Maclellan and Andrea Cornwell (Suite Francaise) produce the film, which was made through the iFeatures low-budget filmmaking scheme, and backers are Creative England, BBC Films, BFI and Oldgarth Media. Executive producers are Christopher Moll, Steve Jenkins, Lizzie Francke, Jim Reeve and Christopher Granier-Deferre.
Apostasy premieres at TIFF on September 8 and Cornerstone Films is handling international sales. After Toronto, the film screens in San Sebastian's New Directors Competition and in BFI London Film Festival's First Feature Competition.
You used to do music and visual art, so how did you make the leap to film?
I was making hip-hop records when I was about 21, I was a Bible-bashing B-boy. Around this time, I discovered people like Mike Leigh and Karel Reisz existed. I then studied film in my mid-20s, at the MA screenwriting programme at the University of Westminster. I couldn't afford to pay for it all at once so I studied part time and was selling paintings and juggling two jobs to pay for school.
Apostasy is about a young woman who leaves the Jehovah's Witness faith. When did you leave the faith?
I was harbouring doubts since I went to college. I realised that people at college were interested in your opinion. That was a new concept to me because being a Witness it was always about reaffirming the text, group-think, it wasn't about encouraging independent thought. I still went to Kingdom Hall [place of worship used by Jehovah's Witnesses] all through uni, but I kept it quiet. I wanted to leave but that religious guilt was there and I couldn't find a way to get out of it comfortably. It wasn't until I moved away from my hometown that I stopped going.
How will Witnesses react to Apostasy?
I suspect they will ignore the film. Even the idea of making this film is controversial. The word 'apostasy' will raise an eyebrow within the Witnesses. But I'm hoping that if people in the faith watch this film and give it time, they will see it's not critical of the Witnesses – it's a film about people who stand up for what they believe in. Some ex-Witnesses I've spoken to are very angry about that part of their lives but I see it a bit more objectively.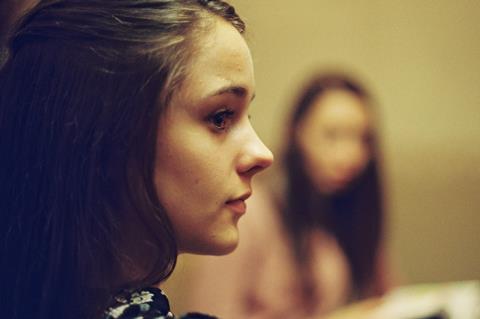 How did you cast the film?
I made a conscious choice to focus on working actors in the northwest, to show a film audience what these actors can do. We saw hundreds of people. It was about the right look and right feel and I didn't want them to be odd looking, they needed to be relatable, honest people. With Siobhan [Finneran], I was a huge fan of hers from Rita, Sue And Bob Too and Happy Valley. [The mother] was a complex, tricky character and Siobhan understood straight away the humanity that the role needed. Even though she's just turned 18, [the younger daughter] Alex couldn't be too childlike, she had to be determined and strong willed; Molly [Wright] had that. For the older sister Luisa, we needed to find someone who was naturally playful and impulsive and Sacha [Parkinson] seemed to have that quality.
How did you prepare them to play their characters?
I had a few weeks with the actors. We had a private space where we sat together and chatted about it all, just so I could get across the logic of the Witnesses. It's hard for secular people to understand that stuff, that you have to act in a way that goes against your natural instincts. Part of rehearsals was also focused on making these people human beings.
How did taking part in iFeatures help you on the film?
They've been very supportive, they gave me time and space to work on the script. I made a documentary at the beginning of the process about my life, so they could see the power and how personal the story was to me. They greenlit Apostasy before the script was totally in shape which was a real boost of confidence for me.
Without spoiling the ending, did the film always have to end this way?
I've always been interested in how far people will go for their faith or what they truly believe in. It felt like a natural progression, from what Alex deals with to what happens at the end. It's the eternal versus the here and now. I hope people can empathise with the situation that the family are in. This is just one example of fundamentalism and what kind of hold it can have on people.