Previews of some anticipated world premieres, from Libyan rebels to killer beavers.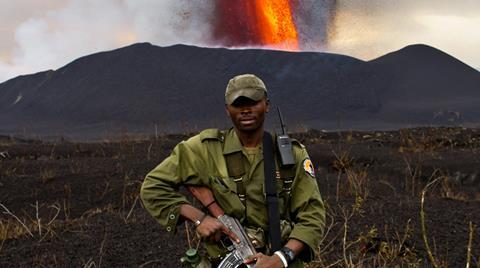 1971 (US)
Dir Johanna Hamilton
Hamilton's timely companion piece to the WikiLeaks and NSA debates recounts a break-in more than 40 years ago at the Pennsylvania FBI offices to capture documents that would expose illegal government surveillance of citizens at the height of the anti-war movement. The film-makers appear to have scored a journalistic coup here as the perpetrators of the incident reveal themselves for the first time.
World Documentary Competition
The Canal (Ire)
Dir Ivan Kavanagh
One of the creepier entries in an eclectic Midnight programme, Kavanagh's latest feature takes place in a haunted house. A film archivist and his wife's idyll is shattered by a secret at the same time as the man learns their house was the site of a 1902 multiple murder. As the archivist begins to unravel, the house's history threatens to repeat itself.
Midnight
Dior And I (Fr)
Dir Frédéric Tcheng
House of Christian Dior artistic director Raf Simons was brought into the fold in 2012 in the wake of John Galliano's departure and conviction for anti-Semitic comments. Tcheng follows the Belgian designer as he and a lively group of collaborators race to assemble his first Dior Haute Couture collection. In English and French with subtitles.
World Documentary Competition
Electric Slide (US)
Dir Tristan Patterson
A heightened homage to Los Angeles, Electric Slide riffs on the real-life story of Eddie Dodson, the notorious 'Gentleman Bank Robber'. With a debonair sophistication and a penchant for flirting, Dodson coaxed cash from mesmerised female tellers at more than 60 banks during an epic spree in the 1980s. Jim Sturgess stars alongside Chloe Sevigny and Patricia Arquette. Myriad Pictures handles international sales.
Viewpoints
Every Secret Thing (US)
Dir Amy Berg
How about this for a talent mash-up? Oscar-nominated documentarian Amy Berg makes her fiction directorial debut from a screenplay by acclaimed writer-director Nicole Holofcener and recruits Elizabeth Banks, Diane Lane and Dakota Fanning to star. The story follows a pair of detectives assigned to a missing child case in a town with secrets.
Spotlight
Gabriel (US)
Dir Lou Howe
Rory Culkin has built up a solid body of work from the sidelines and lands front and centre in Lou Howe's feature directorial debut. Culkin portrays a vulnerable young man who takes a gamble on a former girlfriend's compassion and plunges headlong into the emotional unknown in search of happiness. Howe is already being spoken of as a director to watch.
World Narrative Competition
Garnet's Gold (UK)
Dir Ed Perkins
Twenty years after coming close to death on a hike around Scotland's Loch Arkaig, Garnet Frost remains haunted by the incident. The survivor is also obsessed by a strange wooden stick discovered before he was rescued; a stick he believes could point the way to a great fortune.
World Documentary Competition
Point And Shoot (US)
Dir Marshall Curry
Anything by Marshall Curry is worth getting excited about and in his latest documentary, the double Oscar nominee recounts the story of a Baltimore man who joined the Libyan rebels against Colonel Muammar Gaddafi in 2011. However, once he is captured and imprisoned, Matthew VanDyke must decide where his allegiances really lie.
World Documentary Competition
Slaying The Badger (UK)
Dir John Dower
Slaying The Badger does not concern cycling's doping scandals; rather it trains its sights on the notion of teamwork and the will to win in competitive cycling. The subject is Greg LeMond - the first and officially the only American to win the Tour de France - and his intense rivalry during the 1986 Tour with his mentor Bernard Hinault, aka 'The Badger'.
Spotlight
Virunga (UK)
Dir Orlando von Einsiedel
Precisely the sort of hot-button eco story that festivals and audiences love, Virunga chronicles the efforts of conservationists to protect mountain gorillas at the epony-mous Congolese UNESCO World Heritage Site.
But there is more: staff at Africa's oldest national park must carry out their work against the backdrop of a nationwide crisis as business interests and rebel insurgents press in from all sides. In English, French and Swahili with subtitles.
World Documentary Competition
Zombeavers (US)
Dir Jordan Rubin
New York audiences will be the first to taste the terror of one of the most buzzed-about market titles at the recent EFM in Berlin - more than two million people viewed the trailer in its first two weeks online. The story centres on a posse of teens who go for a weekend of debauchery at a secluded lakeside cabin. Once there, they encounter a horde of rabid undead beavers.
Midnight