Like every 2020 festival director, BFI London Film Festival's Tricia Tuttle is tearing up the playbook with an event that reinvents every process, relationship and budgetary assumption.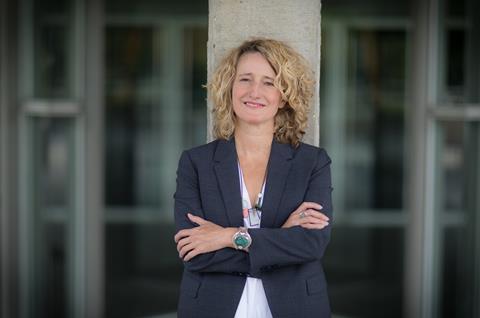 Tricia Tuttle's first two years as director of the BFI London Film Festival (LFF) in 2018 and 2019 — years that saw the closure of flagship venue Odeon Leicester Square for refurbishment and then its drastic reduction in seating numbers — certainly created challenges around capacity, ticket revenue and budget. "Making virtues out of necessities" became Tuttle's operational motto.
But whatever challenges were faced then, they are nothing compared to the shockwaves of change unleashed by Covid-19.
Tuttle says she began grappling with the implications of the virus soon after transitioning the BFI's LGBTQ event Flare to an online-only edition in March. By mid-April, her team was "deep in scenario planning, looking at three or four different versions of the festival", aligning creative aspirations with likely physical distancing requirements in cinemas and budgetary economics. By early June, they had locked into one particular model, and it was signed off internally.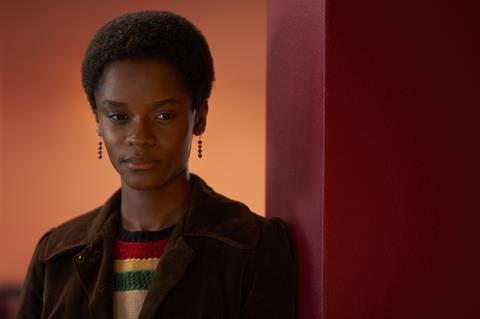 This year's edition will open on October 7 with Steve McQueen's Mangrove and close with Francis Lee's Ammonite on October 18.
LFF sits on three main pillars of funding: box-office revenue, sponsorship, and "the public investment that comes to us via the BFI, the [National] Lottery and DCMS [Department for Digital, Culture, Media & Sport]," explains Tuttle. According to the festival director, in 2019 the event's box-office revenue was £1.6m ($2.04m), with 178,000 paid, delegate and free admissions in London, translating to an 82% capacity. "That sort of cinema model is absolutely fundamental to our business model," she says.
"We were pretty certain that cinemas were going to be operating at a severely reduced capacity, 30% at best, and at worst, no cinemas would be open," Tuttle continues. "We had to eliminate box office from our financial model, because there was such uncertainty around that.
"But I don't want to overstate the finance, because we were also thinking about how this 30% capacity at best was going to impact audience access. We are a big festival with lots of stakeholders, filmmaker tickets, distributor tickets, sponsor tickets, other important BFI stakeholder tickets, and you start to think, 'Well, how are we going to deliver the public access, which is the reason we exist?' Keeping that at the heart of our decision-making made it a lot easier to navigate."
Going digital for 2020
The solution is a largely digital model: among the festival's line-up of 60 features (down from 233 in 2019), 54 will be delivered via the BFI's own streaming platform, BFI Player, in time-specific slots that mimic the shape and rhythm of a physical festival. The previous festival format of galas, competitions and themed strands has been streamlined: with the exception of opening and closing night, all the features sit in the themed strands such as Love, Laugh and Debate.
In place of separate, juried competitions, all titles screened digitally will compete for audience awards.
Physical screenings for 16 of the 60 features are offered at BFI Southbank and at 13 partner venues in London and across the UK, including the likes of Glasgow Film Theatre, Home Manchester and Watershed Bristol. Additional venues are playing select titles at distributor discretion. (Six films will screen only in physical venues for the duration of the festival, including Disney-Pixar's Soul and Lionsgate UK's Ammonite. These will not be in contention for the audience award.)
Details on physical talent attendance were unconfirmed by the BFI at press time, but it is anticipated some London-based filmmakers — such as Supernova's Harry Macqueen — will attend at least one screening at BFI Southbank in person.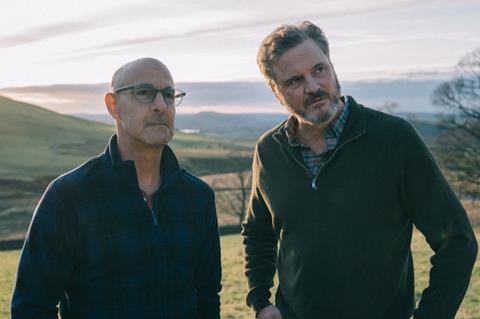 In the past the festival has paid venues a hire fee, retained the box office and absorbed all the risk and reward. The 2020 event is different: partner venues will retain a share of box-office revenue instead of a hire fee, and the BFI assumes no risk. Nor does it receive reward: revenues are split between venues and rights­holders such as distributors and sales agents.
Happily for Tuttle, this turn of events "also delivers that really strategically important part of our long-term strategy to get outside of London and provide access for audiences around the UK".
Given the current paucity of regular releases available to venues, the festival is offering titles at a time when venues are hungry for them. "This is an important moment where we're all working together to encourage audiences to come back to cultural cinema and come back to independent cinemas," says Tuttle. "It is also an important part of the cultural recovery programme that we are all embarking on in partnership together."
Awards season
Under Tuttle's predecessors, Sandra Hebron and Clare Stewart, LFF grew in lockstep with the burgeoning importance of awards season, and last year's festival line-up was peppered with titles that went on to figure strongly in awards races.
However, despite buzz for the likes of Frances McDormand in Chloé Zhao's Nomadland and Kate Winslet in Francis Lee's Ammonite, nobody is expecting a similar level of overlap between this year's festival line-up and the major awards contenders.
"Where we're positioned in the calendar has meant lots of great films want to come to London, there's a big American Academy voting population here now, and Baftas are important in that award season corridor," says Tuttle. "We have really grown and benefited from that. But by the time we were having to lock the model in June, it was pretty clear there was going to be a different kind of pipeline of films. You could see the release calendars shifting further and further back, the Oscars announcing the April date, Bafta following — it was all very clear it was going to be a different programming landscape."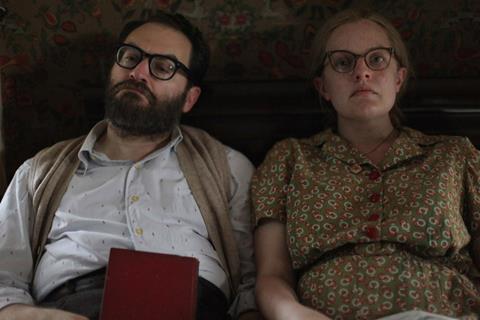 In the UK, "we've had six months of almost complete stoppage in the release cycle", suggests Tuttle. She felt an obligation "to start to help those films and filmmakers that have not been released — so you'll see quite a few films in our programme that are from early-season festivals, probably a higher percentage than we would normally have. And that's absolutely fine with me because they're great films and no-one has been able to see them." She cites Josephine Decker's Sundance premiere Shirley and Christian Petzold's Berlinale title Undine as examples.
Tuttle found herself "pleasantly surprised" so many distributors were willing to experiment with the digital model. She gives the precedent of Toronto and New York film festivals as being helpful.
"We are all collectively taking this leap together and working hard to think of ways that we can protect TVoD rights," she says. "Films are going to be in small windows and streamed as live. We are scheduling them at particular times, we're capping the number of views. We are trying to replicate as much as possible what the theatrical festival experience is like, so that it's a festival moment rather than a transactional video moment."
Commercial sponsors
Given that a digital-led festival does not offer sponsor benefits equivalent to red carpet galas, it is perhaps surprising to see the sponsor line-up so little changed. All the major supporters including American Express, American Airlines, IWC Schaffhausen, The May Fair hotel and the Mayor of London are back, with only modest churn in lower tiers (for example, Netflix coming in, Facebook departing). Tuttle points to the long association with sponsors as being key to their continued support.
"If they'd only been with us one or two years and it was just a transactional relationship, they might not be supportive in the same way. Our top-end sponsorship model was built on the gala association and what that offered them for connecting with key clients, and we can't deliver that this year. But they're also having to adapt to this world, so they know what we're going through and they believe in the festival and want to support it in the long term."
This has nevertheless seen lower fees from sponsors: "I don't want to go into detail because it's commercially sensitive, but we did remodel," says Tuttle. "When we remodelled the festival, we also anticipated reduction in revenue across sponsorship as well as box office. There are changes but, genuinely, it's been amazing how supportive they've been, and how willing to transfer their benefits to different parts of the festival and to work in different ways for this year."
Reduction on ticket and sponsorship revenues has been balanced by massive savings on bringing in and accommodating talent (instead, films will be presented with pre-recorded intros and/or Q&As), as well as in festival staff costs. In past years, festival staffing has swelled from a permanent team of 13 to a delivery team of more than 100, whereas "this year is nothing like that". And instead of taking on the usual short-term contract staff, the festival is repurposing other BFI staff members who would otherwise be on furlough.
Mixing the models
Tuttle will not be drawn yet on what will be the permanent impact on the BFI London Film Festival model. "We need to see what works and what doesn't work," she says. "But undoubtedly there will be learnings that we take into next year. I've really loved the partnerships that we're building with cinemas around the UK. The virtual aspect of the festival is great, and it does mean even if you don't live near an independent cinema, you can see some incredible films. But definitely, I want to welcome filmmakers back; I want to have large-scale screenings of really incredible films. I think it will be a mix of the models going forwards."
Tuttle is braced for a period of permanent change and evolution. "The whole industry has changed," she notes. "I don't think any of us will be working in the same ways next year. We'll have to adapt and learn quickly again next year because we're not going to be out of this. We're still going to be feeling the ripple effects, a lot will have to shake down over the next four or five years, and we will probably have to adapt every single year between now and then."