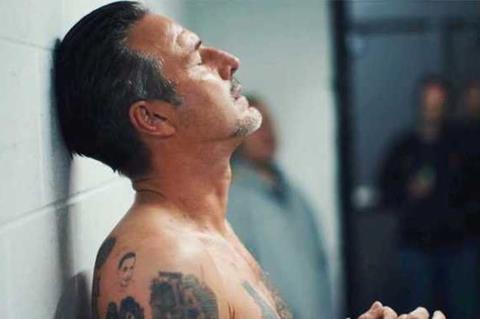 Some of the buzziest projects in production in the UK right now are non-fiction: Altitude's untitled Princess Diana documentary, directed by Ed Perkins and produced by Lightbox, the team behind Man On Wire; Embankment's untitled Queen Elizabeth documentary directed by Roger Michell; and a new Alex Ferguson documentary produced by DNA's Andrew Macdonald and Ventureland's John Battsek, which will aim for a theatrical release in 2021.
More and more companies are embracing non-fiction work during the pandemic.
"Some of the best films we've seen in recent months have been documentaries. We just haven't seen as many strong completed fiction films," said Mike Chapman, managing director of UK distributor Blue Finch Releasing. "I imagine that's because of the lack of festivals. Where there have been festivals, a lot of the films completed have already been sold or there are sales agents waiting to launch their films next year."
Blue Finch is releasing David Darg and Price James' documentary You Cannot Kill David Arquettein the UK this week and has also recently launched its own documentary sales arm, which aims to handle four completed feature documentaries per year in the international market.
"They're kind of Covid-proof because we are not looking at any of these as wide theatrical releases," Chapman said of Blue Finch's recent documentary pick-ups, such as Keith Fulton and Luis Pepe's He Dreams Of Giants, about Terry Gilliam.
"In the absence of theatrical sales, many sales companies have shifted focus to documentaries because of the obvious relatively undisturbed TV market," agreed Xavier Henry-Rashid, CEO of Film Republic, which is handling this year's IDFA opener Nothing But the Sun. "Generally speaking, the lack of 'buzz' from festivals this year is also less of an issue with TV sales who tend to be much more inclusive - buyers are less fixated on how new productions are, where they screen and this year has offered lots of opportunities to consolidate these relationships."
Staying flexible
Altitude co-CEO Andy Mayson said the company is always "flexible" in its non-fiction releasing strategy, ready to give certain titles a full theatrical window, others one night in cinemas only and some going day and date.
Altitude wasn't able to offer David Attenborough: A Life On Our Planet its planned 500-screen release and Royal Albert Hall premiere in April. "We would have had huge success with that. Because of the pandemic, we were unable to do that but we still released it," Mayson added. The film grossed more than $580,000 at the UK box office this autumn.
Ventureland's Battsek – who produced the IDFA titles Final Account and 'Til Kingdom Come - agrees that docs are becoming more prominent in the UK marketplace - but explains that the trend started long before the pandemic.
"This has been happening over the course of the last two or three years. It's a happy consequence of the fact the appeal of feature documentaries has grown and grown and grown," Battsek said. "Sales companies can see there is business to be done with them. There are more people in the business of financing them and more business to be done with them from a sales, distribution and production point of view."
Phil Hunt, the Head Gear financier who also runs distribution outfit Bohemia Media, also believes the documentary boom started before 2020. Hunt said, "Documentary is cheap and easy to make. You don't have to deal with agents and cast - and that is really difficult. The green lighting and production of a documentary is so much easier than a narrative movie. That's probably one of the key reasons whey there is a growth market." Bohemia will release the Audrey Hepburn documentary Audrey in North America in December.
Safe shooting
During the summer, documentary production resumed work much more quickly than fictional filmmaking. "As soon as we were out of full lockdown, there were ways you could get back into production on a documentary which was just easier and safer to do from a Covid point of view than scripted [filmmaking]," said Battsek.
Documentary makers have been able to shoot their films doing interviews remotely and by using archive extensively. It is no coincidence that British Pathé, which licenses archive footage, has been doing bumper business in recent months.
Even post-pandemic, the trend for UK distributors and sellers to buy and sell more and more docs looks set to continue. "With audiences there is a real demand for documentary, even more so now [during COVID]. The quality of documentary just keeps getting higher and higher," said Mayson. "Raising finance in the traditional way of pre-selling is becoming harder for feature films but, for documentaries, there are a lot of financiers out there in love with particular content. Because the budgets tend to be a bit lower, they're often easier to finance."