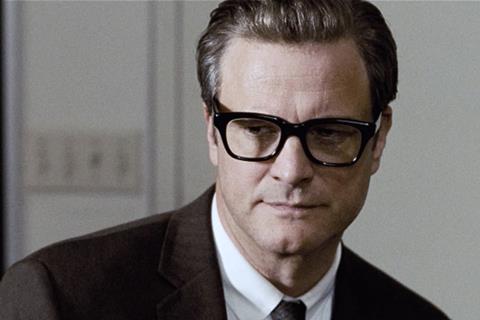 Industry sources have reacted to the news that broke this week of the sale of Icon Film Distribution to Kaleidoscope in guarded fashion but with intense curiosity about what the deal might mean to the sector.
Details of the deal remained unclear. "We don't really know what they've paid for this. Is it a real deal? What it is is a great announcement," a rival distributor notes.
Spencer Pollard, CEO of Kaleidoscope Film Distribution, has declined to make any comment about what exactly Kaleidoscope has bought. The speculation among rival distributors, though, is that Kaleidoscope, which has been on an acquisition drive, was after the Icon library.
"You've got to remember that we are all library businesses at the core. We have to be," notes one well-placed source. Icon's library includes such varied titles as Paranormal Activity and A Single Man.
Kaleidoscope hasn't been a major player in the UK theatrical market. It's very varied releases over the last eight years have ranged from British genre fare like Strippers Vs Werewolves to documentaries (Venus And Serena, Which Way Is the Front Line From Here? The Life And Time Of Tim Hetherington), animation (Saving Santa, Khumba: A Zebra's Tale), horror (Willow Creek, Nails, Bushwick) and even foreign-language titles (Na Hong-jin's The Wailing, The Informant).
Now, the company appears to have achieved a new critical mass.
"It really lifts them [Kaleidoscope] to the top table," says veteran distributor Mick Southworth, who is board director at The Works. "They're more likely to get Netflix deals and Sky output deals if they're a big model than if they're energised and small. If they're energised and big, and people are going to them, it says a great deal about their ambition."
In Berlin last month, Kaleidoscope announced a deal to take over sales duties on all the films in the Works' catalogue.
Stuck in the middle
Icon's history, under its various different owners (most recently New Sparta, which purchased and relaunched the company back into UK distribution in 2013), stands as a cautionary tale about how hard it remains for distributors stuck in the middle ground to compete with both the US studios and their better resourced local rivals. Icon was understood to have paid a very hefty minimum guarantee (as much as $5m according to one well-placed source) for The Nice Guys, the underperforming buddy thriller starring Russell Crowe and Ryan Gosling. The film's 2016 release generated £3.9m at the UK box office.
"Icon did a good job. They had some good people there. They bought some great movies but they also didn't survive because the business changed and they were spending too much money," one rival speculates. "If you're an independent and you have a movie where you are spending a huge amount of money on the MG, it forces you to spend a huge amount on the P&A. You can't take the risk on it not connecting."
"The middle ground and lower middle ground of distribution [in the UK] is being cut in half or cut into a third. Players like Kaleidoscope are surviving and apparently doing very well," says Southworth. "They've obviously changed their model to live in the new world. They've got powerful partners. They're doing production, they're doing multi-territory, they're selling internationally – they're not just doing distribution or selling. They are doing pretty much everything."
Last year, 874 films were leased into the UK market, an average of nearly 17 per week, generating admissions of 170.6 million. Of that total, however, the top 50 generated more than three-quarters (76.6%) of the entire year's box office. Independent companies that have survived and prospered in what FDA chief executive Mark Batey calls the "high-risk, brutally unforgiving business of releasing films in the heavily supplied UK theatrical marketplace" are those which have diversified.
Vertigo, for example, has always been an independent, vertically integrated company and was one of the founding partners of international sales agency Protagonist Pictures.
"The middle ground is not a great place to be. That was true 20 years and it is true now," says Vertigo Releasing CEO Rupert Preston. "For us, it is key that we are across all areas of the business. That is one of our strengths."
One area on which all independent distributors appear united is in their antagonism toward the Virtual Print Fee (VPF), the financial contribution they pay toward the digitisation of cinemas. The theatres are all long since digitised but VPFs continue to be charged. Distributors calculate that tens of millions of pounds that would have come their way have been lost to their businesses because of the VPFs, which show no sign of ending in the near future.