The Korean film-maker discusses Warner Bros Korea's first local-language production, and expresses his thoughts on changes in the local industry.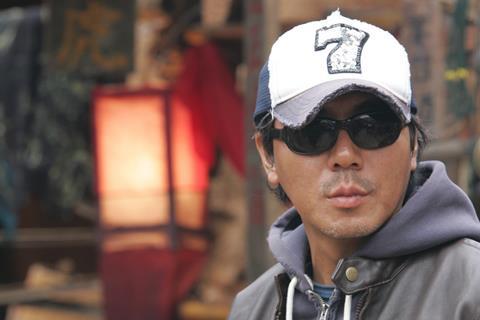 Set in the 1920s, Kim Jee-woon's latest film The Age Of Shadows is based on a true double-agent story that mirrored the times. Set in the middle of the Japanese Empire's 1910-1945 colonisation of Korea, the story follows a Korean member of the Japanese colonial police force who had previously taken part in, and then abandoned the independence movement. He is tasked to infiltrate a band of resistance fighters who are trying to smuggle in explosives to Seoul from China, but wavers as they appeal to his sense of guilt and country.
"I was intrigued by this story about an undercover police officer who had to become a spy – who couldn't help but do this work because of the era he was living in," says Kim.
"Respecting the original book that told this story, I wanted to make it a bit more cinematic and entertaining, adding the train scenes and structuring it as a commercial film," adds the critically acclaimed director, whose films include Cannes titles A Bittersweet Life (2005) and The Good, The Bad, The Weird (2008).
The Age Of Shadows is Kim's first film since his Hollywood debut with Arnold Schwarzenegger vehicle The Last Stand (2013), as well as Warner Bros Korea's first local-language production. It was recently selected as South Korea's submission to the Oscars' foreign-language film category.
The spy drama stars Song Kang-ho (Snowpiercer) as the undercover police officer and Gong Yoo (Train To Busan) as a young leader in the resistance group. Lee Byung-hun (RED 2) makes a short but significant cameo appearance as the hunted head of the group who decides they must try to "turn" Song's character as Japanese agents close in on them.
Points of origin
The film joins other recent Korean titles such as The Handmaiden, Assassination and The Last Princess which have taken to shining a light on the colonial era. They deal with facets of a dark time when Koreans were not just downtrodden and fighting for independence, but some were also collaborating with the Japanese occupiers.
The fact that after liberation, many of those pro-Japanese collaborators acquired powerful positions in government and industry, while former independence fighters and their families fell to the wayside, has been a historical sticking point in South Korea.
"The nature of history is that there are always parts left for descendants to disentangle. I took that as a point of origin to see what kind of story I could tell about things that had happened, and what kind of meaning that story could have in the present," says Kim.
Although The Good, The Bad, The Weird also took place in the Japanese colonial era, Kim says creating the stylish look of The Age Of Shadows was a completely different matter.
"The Good, The Bad, The Weird was primarily a Western set in Manchuria, with a lot of post-modern imagination to it. But The Age Of Shadows deals with the pain of that era. So we had to continually do historical research to which I could match up the fantasy I had in my head," says Kim, who shot the film in three different studios in Shanghai and on open sets and in folk villages around Korea.
Korean dynamism
After making The Last Stand, Kim was prepared to work again with another Hollywood studio. "The US system is so different. For instance, if you need to build a set, they'll want a detailed explanation why. For Korean directors, this is absurd. But I've been through it, and know to project certain possibilities and contingencies while waiting [for approval] now," he says.
He also credits Warner Bros Korea local productions director Jay Choi as "an able control tower" in keeping communication channels between Warner Bros headquarters and Korea operating smoothly. The two had previously worked together on Kim's A Tale Of Two Sisters (2003) and The Good, The Bad, The Weird.
In his 18-year career, Kim has seen "tremendous aesthetic and business developments" in the Korean film industry. But he also sees how the growth of conglomerate studios and multiplexes has brought on a system that he says has "narrowed the spectrum for creativity".
"From the mid-1990s to the mid-2000s, directors were able to make the films they wanted and, simultaneously, critics and audiences would like them. But you can't do that now because creativity has to be standardised and quantified," he says.
"Despite that, we still have noteworthy directors who can carry off aesthetic achievements that are also industry successes. And we get two to three of their films a year. That means Korean cinema's dynamic energy and staying power is still around."
Up next, Kim is working on a live-action remake of Japanese animation Jin-Roh: The Wolf Brigade, which was written by Mamoru Oshii (Ghost In The Shell). "I'm also working on a low-budget mystery horror with an American company that I can't reveal yet," he adds.
The Age Of Shadows is making its world premiere at the Venice Film Festival tonight (Sept 3), will screen in the upcoming Toronto International Film Festival and opens in Korea on September 7.