For the UK, the end of the virtual print fee is in sight — to the relief of film distributors that have spent millions supporting cinemas in their upgrade to digital projection. Screen talks to players from both sides of the distribution-exhibition divide.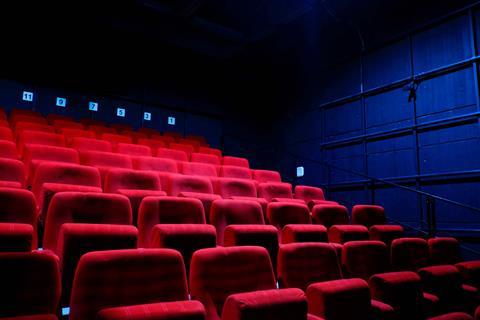 It is a subject that divides opinion almost as sharply as Brexit. The virtual print fee (VPF) — the charge paid over the past decade by distributors towards the digitisation of cinemas — is expected to come to an end in the UK by next year. By the rough calculation of one prominent independent executive, the cost to UK distributors paying VPFs is around $628m (£500m) and counting. To its detractors, the VPF is "the worst deal in the history of UK distribution".
Contrast this with the upbeat message from Renana Teperberg, executive director and chief commercial officer at Cineworld Group. "There is no doubt the VPF was a win-win-win situation — exhibitors could upgrade all projectors to new, top-quality digital projectors, distributors saved significant amounts on prints and trailers — including shipment, subtitles in international markets, etc — and customers got better quality."
The opaque nature of the VPF system continues to rankle with many. "Exhibitors typically don't know a huge amount about their own VPF, which can be frustrating for distributors," says one senior executive with extensive experience in both distribution and exhibition.
In January 2014, the UK Film Policy Review 'follow-up' report, It Begins With The Audience, called for "transparency regarding the end of the [VPF] recoupment period". That call clearly has not been heeded. Indeed, the endgame of the VPFs is as shrouded in secrecy as its beginnings a decade ago.
Who is in and who is out? According to sources contacted by Screen International, Arts Alliance, overseeing VPFs at Cineworld/Picturehouse, no longer charges, but Sony, the 'integrator' responsible for Vue and Showcase, still has VPFs in place and is not expected to end them until next year. One distributor claimed still to be paying them to Odeon while others said they were not being charged VPFs by Odeon. Curzon is understood to have VPFs in only half a dozen of its sites and not to have them in place in its newer cinemas. Everyman likewise is reported to have only a couple of sites still with VPFs.
The final countdown
In recent years, the BFI-led VPF task group committee has done its best to ensure greater clarity, but the fog has not lifted. Most exhibitors contacted by Screen declined to provide clarification. Nor did the trade organisation representing these exhibitors know the end dates.
"These are commercial agreements between the integrators such as Sony and CinemaNext and their clients," says Phil Clapp, CEO at the UK Cinema Association. "The only one I know with any certainty is our own Digital Funding Partnership, the group we brought together to help the small guys [in exhibition] digitise, and that is due to recoup early in 2020." However, he confirms he expects the UK to be entirely free of VPFs "by the end of 2020 and probably well before that".
Ten years ago, exhibition had little appetite to convert to digital. Distributors were set to benefit the most — it made sense they had to pick up such a large part of the costs.
The general way the VPF worked was that the exhibitor would fund 25% of the cost of the conversion to digital and then the remainder came from VPFs generated by showing films. The independent distributors were on so-called flexible 'free-rider agreements' and their VPFs would be charged at around $566 (£450) per site in the UK and $628 (£500) or more in Ireland, but bigger companies would have signed up to longer deals with better terms.
The sums levied from UK distributors over the past decade may have been huge but — some argue — the cost of striking and transporting 35mm prints would also have been very high.
"You've got to give a bit to get a bit. We all wanted to be in this promised land of much cheaper distribution and distribution via satellite. The VPF was what got us there," says a leading UK indie distributor speaking anonymously.
"In the UK, we managed to get from one side of the riverbank to the other without losing anyone," says Clapp. "Everyone now who wants to be in the UK is digitised. Everyone now in the UK who is digitised is playing a broader range of films than they did in the analogue world." Clapp characterises the VPF as "the least worst option" and argues that it has done the "job it was set up to do".
"The VPF mechanism around the world has been very successful over roughly a 10-year period in getting cinemas worldwide from 35mm to digital," agrees Mark Batey, chief executive of the UK's Film Distributors' Association. "This was pretty much the only way to do it. That is the big picture."
The caveat, though, is the lack of flexibility in the way VPFs have been administered and the failure to take the business models of smaller, independent players into account.
In theory, distributors should now be celebrating. They are on the verge of a brave new era in which their costs will be vastly reduced. The overwhelming majority of cinemas in the UK are already able to receive films remotely. Non-physical delivery of digital files does not come entirely free — distributors still pay satellite transmission costs — but the days of transporting reels of film to distant venues are well in the past.
Even now it is possible to put together a significant independent release without incurring VPFs and the situation will only get better.
Only two relatively small venues in the Independent Cinema Office (ICO) network of 20 cinemas participate in VPFs. The others — including the Watershed in Bristol and the Broadway in Nottingham — raised money independently to digitise their venues.
"We did advise cinemas to look for alternative ways of funding because we could see it [the VPFs] was going to compromise the independence of their programming," says David Sin, head of cinemas at ICO. With certain smaller distributors extremely reluctant to pay a VPF, cinemas that charge one would struggle to book that company's films.
"My sense, from talking to distributors who always seem hugely relieved when I explain that HOME has no VPF, is that they feel even more marginalised in a market that already seems quite heavily weighted in favour of commerce over culture," says Jason Wood, artistic director, film, at HOME Manchester. "We should be encouraging greater diversity in terms of the films that appear in cinemas, not finding ways to restrict it."
Complicating an already vexed subject even further is the perilous state of UK independent distribution anyway. Distributors have gone out of business or withdrawn from theatrical releasing. They have had to continue to deal with historically low rental rates as well as declining DVD revenues and competition from the VoD giants. They want something to blame for their problems — and the VPF is the punch-bag of choice.
"I think it would be naive to entirely lay the blame of the polarisation of the market on VPF," says Ben Luxford, head of audiences at BFI, who has been in charge of the BFI-led VPF task group committee. "Where it has been damaging to independent distributors is just the lack of flexibility. There has been the eradication of the opportunity to move from venue to venue in the way you could do with 35mm without having to pay VPFs."
Luxford is already seeing the potential advantages for independent distributors in a post-VPF world. He cites the recent example of Brian Welsh's Beats (distributed by Altitude): "A debut, low-budget independent Scottish film about 1990s rave culture, that can play in 100 cinemas around the country." Distributors will now be able to expand the cinema footprint of their releases.
Others, though, see the rush to go out as wide and as quickly as possible as a symptom of the problems facing independent distribution.
"There's certainly an incentive to go wider more quickly because there are more cinemas now. But because there are more releases, no films get a chance to breathe," says one UK indie distributor. "You've got to really try to take your money and run rather than platform films out."
Major gains
The end of the VPFs allows the indies the chance to expand their releases but it also gives the studios exactly the same opportunity. "The majors probably stopped paying VPFs a long time ago," ventures one observer. "That is why we have seen the release size explode — a saturation release [in the UK] used to be 350-400 sites. Now, it's 650-700 sites and I strongly feel that's because they're not paying any VPFs."
Either way, there is no sign bigger distributors are boycotting the chains that still charge VPFs. These distributors have TV and VoD deals in place that are linked to box office — and so it is in their interest to supply their films as widely as possible.
Some exhibitors are calling for VPFs to be extended. "It is our opinion that limiting the VPF in time was a mistake," notes Cineworld's Teperberg. "Unlike the 35mm projectors that could survive for many years, in which most cases it was just about changing the bulbs, the digital projectors are basically computers. Like computers, it has a much more limited shelf life and we see [these] projectors need to be replaced after 10 to 12 years. This involves another round of investment in order to keep the quality."
However, ask the indie distributors about the prospect of a VPF 2 and they look as terrified as the victims in a new Jason Blum horror movie. This, it is obvious, is one sequel that they do not want to have anything to do with.