Skafar spoke to Screen about his unusual style of filmmaking, and how Slovenia's tight-knit film community helped bring his script to life.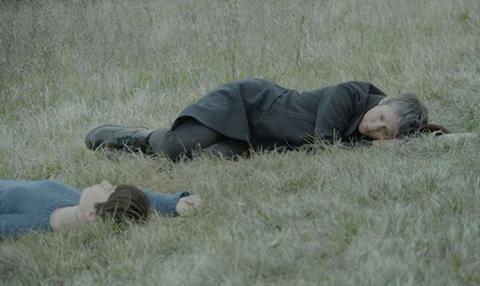 Despite financial cutbacks from Slovenia's government - reducing Slovenian Film Centre's film funding since the 2010 economic crisis - Vlado Škafar has managed to complete a companion piece to his previous film Dad, that world premiered at the 2010 Venice Film Festival.
Set in the picturesque hills surrounding the Italian/ Slovenian border, the appropriately titled Mother tells the story of a woman's journey in trying to save her self-destructive daughter. The quietly paced film world premieres in Rotterdam's Bright Future section.
What inspired you to create the female counterpart to your last film Dad?
I knew there was more I wanted to cover. Dad needed this other half to try and complete it - I don't know if it does, as this is another story and the characters are not related. But both films are meditations, like poems.
You have mentioned this film was inspired by Marcel Proust's epic masterpiece In Search of Lost Time. Can you explain the connection between his novel and your film?
Proust didn't observe people as human beings, but rather as creatures of nature. In the book In Search of Lost Time, he describes a woman like a flower - she looks more natural than any artist could make her. I wanted the film to have that same essence - to look at people as a flower or a tree or a wild animal; perhaps how other creatures might perceive human beings.
You shot the film near an actual community in Northern Italy that works together with the Italian government in rehabilitating people with addictions. How did that come about?
I was visiting the music festival known as 'Topolò station' and met a priest who informed me about this community located across the Slovenian border in the Italian town of Friuli-Venezia Giulia. They have a government funded rehabilitation centre called Tempesta that has full-time psychologists, and mandates family support throughout the three-year programme. When finished, a job is lined up [for the attendees]. So the system makes for a better chance at recovery. I had a very good feeling about this place.
The film is shot with breathtaking beauty, where each sequence feels meticulously planned. Can you tell us about your cinematic vision with cinematographer Marko Brdar (whom you also worked with on Dad).
Marko is similar to me - he is much happier when filming wild animals rather than commercial film. We shot with a standard Arri Alexa for two days [within the community] and the remaining 23 days in the nearby wooded region of Brda - Slovenia's 'land of hills'. The approach was about observing, almost exaggerating, people and landscapes. Some say this is more like poetry and literature - maybe they are right …
How did you find the two lead actresses - the mother (Nataša Tic Ralijan) and her daughter (Vida Rucli)?
I have never held a casting audition - all the people in my films I come across in life. And I don't have rehearsals, the first day of shooting is the first day of rehearsals. Fortunately most of the people I invite to work with me are happy to work in this process. I want people to trust that anybody can be anything.
Nataša Tic Ralijan is interesting as she is a well-known comedian in Slovenia. I wanted to have a human figure that is not necessarily only perceived as a woman; you could see her as boy or an old fisherman. I also knew she had suffered a very serious illness ten years ago, so she had this experience of new life. But for Slovenian audiences who are used to seeing her in sexy outfits with blonde hair and large breasts - they will be thrown into another world.
Can you talk about your inspiration for the orchestral music that plays throughout the film?
There was a sacred notion to the film - for me, it was similar to the 14 stages of Jesus' last walk. So when I heard a modern classical version of Stabat Mater - the symphonies of Virgin Mary's life - I knew this was the music for the film. Interestingly, mater means 'mother' in Czech.
Is there a likliehood of Mother getting a theatrical release in Slovenian cinemas?
For a country where cinema doesn't really exist, nor do people seem to care about it, it's fortunate Slovenia, in particular Ljubljana, has a very good art cinema (Kinodvor) and cinema network. Because of the enthusiasm from this group of people and the support that Europe gives to smaller films like mine, we can have a distribution plan that includes screenings at Kinodvar and similar arthouse venues around Slovenia [organised through Kinodvar]. They care about your audience and your film.
Can you talk more about this supportive film community?
In Slovenia, production companies are like family - everybody, especially the older generations of filmmakers, help at no added cost. When production starts, they show up with all their equipment - cameras, vans. It's wonderful, and helps keep production costs down.
In addition to co-founding the Slovenian Cinematheque in 1994 (after the breakup of Yugoslavia), you have also started the Isola Film Festival. Is that your main focus throughout the year?
It's a big focus for me - I wanted to create a space in Slovenia that shows experimental films from all over the world that will never get distribution, sort of like a place where all the people that have been thrown off the 'mainland' [by the theatre and art industry that according to Škafar has utilised a majority of the Slovenian arts funding due to cultural heritage] could find a haven on the 'island'.
Aside from the festival, I am stepping back from film, and focusing on writing short stories and eventually novels.
Mother was made with the support of Media Development, Eurimage, Regional funds from Friuli-Venezia Giulia and the Slovenian Film Commission, Italian Ministry of Culture (MiBAC) as well as public funds from The Slovenian Film Centre and National Television, with a budget of approximately 800k(€).