Unifrance's Rendez-vous with French Cinema — held in Paris from Jan 17-21 — will give international buyers their first glimpse of the hottest French films of the year.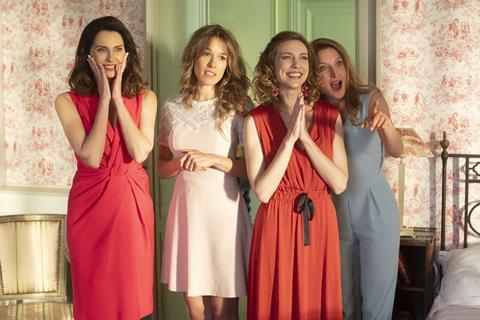 Unifrance's Rendez-vous with French Cinema opens with Philippe de Chauveron's comedy Serial Bad Weddings 2, the sequel to his 2014 hit. Christian Clavier and Chantal Lauby reprise their roles as Claude and Marie Verneuil, a conservative French couple coming to terms with the marriage of their four daughters to men of different ethnic backgrounds.
Although Serial Bad Weddings drew criticism in the UK and the US for the way in which it dealt with immigration and integration and its tone is a far cry from the arthouse productions winning France plaudits at festivals, it was a hit at home and sold to 50 territories for TF1 Studio. The original's irreverent approach to complex issues drew more than 12 million spectators in France in 2014 and a notable 3 million in Germany.
Andrei Kamarowsky, executive vice president, international sales, film and TV at Orange Studio — which is handling sales of the sequel — says it has proved equally popular internationally. "We launched the film at Cannes and pretty much pre-sold the world there, mostly to the distributors of the first one for whom it was a hit. The Rendez-vous will be the first time they get to see the completed film," says Kamarowsky. "The only big territories left are the UK and the US. The UK buyers will watch at the Rendez-vous while we'll screen for US buyers at Berlin. I think this film is more accessible to those markets than the first."
The selection of Serial Bad Weddings 2 as Rendez-vous' opening film follows a bumper year for local comedies at the French box office, led by another franchise The Magic Tuche (Les Tuche 3).
The film is among more than 80 new French titles — around 40 of which are market premieres — that are screening at the Rendez-vous this year while scores of new projects are also set to be unveiled in one-on-one meetings.
The event is the biggest market for French films outside Cannes and some 45 French sales companies and 420 international professionals are set to attend. "We've invited 10 buyers from Southeast Asia but beyond them it remains a very European market," explains Unifrance deputy managing director Gilles Renouard. They include M Pictures for Thailand, Moxienotion for Indonesia and Cinemaxx for Singapore.
In a return to its Champs Elysées roots, the event will unfold in a new location — the Hotel du Collectionneur, just off the famous avenue — and the nearby UGC George V cinema. Its previous home, InterContinental Paris Le Grand Hotel, is closed for refurbishment.
Screening highlights
Alongside Serial Bad Weddings 2 a number of other comedies with big French box office aspirations will screen over the course of the Rendez-vous.
Other Angle Pictures will market premiere All Inclusive, the latest film by Fabien Onteniente – best-known for the Camping comedy franchise – reuniting him with long-time collaborators Franck Dubosc, François-Xavier Demaison, Josiane Balasko and Thierry Lhermitte. This time the cast and crew have swapped the campsite for an all-inclusive holiday in Guadeloupe. Warner Bros is gearing up for a wide French release for February.
In a similar vein, Bac International is screening Joséphine de Meaux's Snowlidays in which she also co-stars opposite Gustave Kervern as a couple on an eventful skiing holiday with their children in the French Alps.
Orange Studio will also unveil Cannes Grand Jury Prize winner Bertrand Blier's first feature in nearly a decade Heavy Duty. It reunites Gérard Depardieu and Christian Clavier on the big screen, as two men, one poor the other wealthy, whose lives are inexplicably bound together in the same screenplay.
TF1 Studio will screen Roxane, starring Guillaume de Tonquédec as an organic egg producer trying to turn his favourite hen into a social media star in a bid to save his business. The film produced by Untouchable and C'est La Vie production house Quad is generating good buzz.
Studiocanal will show Hugo Gelin's romantic comedy Mon Inconnue, revolving around a successful novelist who neglects his struggling cellist wife. One day, he wakes up to discover himself in a parallel reality where they never met and she is a success while he is a failure.
Doc & Film International is giving a push to Judith Davis's romantic comedy Whatever Happened To My Revolution about idealistic, thirtysomething urban planner and wannabe revolutionary Angele following its premiere at the Angoulême French-speaking Festival over the summer.
Renouard points out that while Rendez-vous has traditionally showcased comedies and the French industry's more commercial films, this year's selection also depicts the diversity of French cinema. "There are around nine documentaries, reflecting the growing production in France of documentaries aimed at a theatrical release," he notes.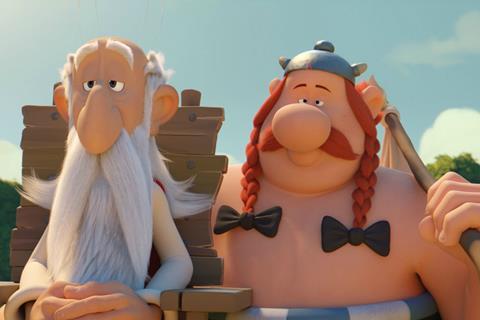 Indie buzz
Wide House is previewing director/photographer Stéphane Haskell's Still Standing, a documentary that explores how the filmmaker used yoga to walk again after a debilitating illness; Jour2Fête is screening Jacques Deschamps' The Grand Hotel Ballet, about France's renowned Lesdiguieres Hotel School; and Orange Studio is unveiling Alone At Sea, in which French yachtsman Eric Bellion captures his participation in the around-the-world Vendée Globe competition.
Studiocanal will screen Gaultier – Freak & Chic going behind the scenes of French fashion designer Jean-Paul Gaultier's Fashion Freak Show which has just opened at the world famous Folies Bergère cabaret theatre in Paris and will run until April of this year.
The Rendez-vous line-up also includes a slew of buzzed-about indie dramas. Playtime is unveiling Emmanuel Hamon's adventure tale Escape From Raqqa about a man trying to get his wife and son out of Isis-held territory. Memento Films International has the market premiere of Lou Jeunet's period work Curiosa set against the backdrop of the erotic photography scene of Belle Epoque Paris, and Charades is screening the social drama Invisibles, starring an ensemble female cast including Noémie Lvovsky, Corinne Masiero and Divines revelation Déborah Lukumuena.
A number of recent French releases are also due to play, including Gaumont's bigger budget costume dramas Edmond and The Emperor of Paris and SND'sfeature-length animation Asterix: The Secret Of The Magic Potion, which has drawn more than 3 million spectators in France since its release on December 5.
Futurikon will screen its eagerly-awaited feature animation Miniscule – Mandibles From Far Away 3D, which is expected to do well at home and internationally on the basis of the performance of the first feature.
Alongside the screening programme and market, Unifrance is also holding its traditional press conference on January 17, detailing the performance of French films internationally in 2018.
Without a big English-language hit for Luc Besson's troubled EuropaCorp, it is not expected to have been a stellar year for French-produced features.Preliminary figures released in September showed stood international entries stood at 28m for the first nine months of the year, against 70m for the same period in 2017.
Renouard notes, however, that the performance for French-language films is expected to be broadly in line with previous years.
Olivier Nakache and Éric Toledano, the directing duo behind hits Untouchableand more recently C'est La Vie!, will receive Unifrance's annual French Cinema award for their contribution to the image of French cinema around the world at the same event. Previous recipients include Juliette Binoche and Isabelle Huppert.
In further events, Unifrance is also launching the 2019 edition of its online festival MyFrenchFilmFestival and Bertrand Tavernier will present a special gala concert entitled 'Let The Music Begin!' celebrating music from French cinema classics.
There will also be a roundtable on January 21 discussing how blockchain technology could boost the export of French cinema.