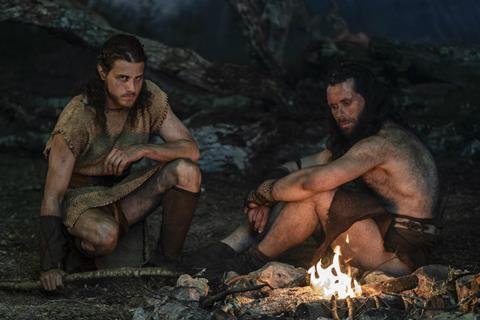 It was only a few years ago that European producers and broadcasters worried about how they could survive and thrive at a time of rapid growth by global and deep-pocketed streamers such as Netflix and Amazon Studios. Some thought it might lead to a string of lower-budget, more local shows being produced by European terrestrial broadcasters. Others said it would spark a new era of co-production partnership that would see traditional players pool funds for expensive, distinctive and filmic shows.
Many now believe the global streamers have indeed shaken up the market, prompting a major change in the way business is done across Europe. In particular, the streamer threat has sparked more cross-border collaboration than ever among traditional players for the kinds of bigger-budget drama now demanded by viewers.
"The market is booming and dynamic, but there are a lot of projects and lots of competition," says Emmanuelle Guilbart, co-founder of French producer and distributor About Premium Content (APC). The company's distribution slate includes projects that sum up the new complex, cross-border reality of European production such as Man In Room 301, a psychological thriller produced by Warner Bros Finland and the UK's Wall To Wall for Finnish streaming service Elisa Viihde.
"It's lively, very crowded and very exciting," says Piv Bernth, CEO of Danish production company Apple Tree Productions, of the market.
The Nordic region in particular is an inspiration for many executives about how to work together to produce a show. As smaller nations, they have long pooled funds to make productions happen. Their production model — co-financing shows as well as using regional funds to build out a wide drama slate — is being adopted much more widely across Europe than it ever has before.
At the vanguard
The first stirrings of change were seen in 2018 with the alliance between Italy's Rai, France Télévisions and Germany's ZDF to co-produce shows at scale. Since then, these broadcasters have collaborated on big-budget projects such as thriller Mirage, biopic Leonardo and an adaptation ofAround The World In 80 Days, which have all gone into production with the backing of at least two of the broadcasters. They are now developing a number of new projects.
Nordic Entertainment Group (NENT), which runs the Viaplay streaming platform, is one of the backers of ecological thriller The Swarm, which is being executive produced by the US's Frank Doelger. Set to film this year, the English-language series is co-produced by NENT with Rai Fiction, France Télé­visions and Germany's Intaglio Films and ndF International Production.
"The Swarm is a brilliant example of how we can really be part of truly international, high-quality and high-budget shows," says Filippa Wallestam, chief content officer at NENT. She predicts the European market will see more collaboration and joint prod;;uctions.
Another recent example is upcoming Apple Tree production Blackwater, based on Kerstin Ekman's hit Swedish crime novel. Swedish broadcaster SVT has commissioned the six-part TV adaptation, which will be co-produced with ARD Degeto in Germany. It is also backed by public funder Filmpool Nord and has support from the European Union's MEDIA Programme. The drama is also deficit financed by the UK's ITV Studios, which has international rights. Blackwater has already pre-sold to DR in Denmark, NRK in Norway, YLE in Finland and RUV in Iceland.
Bernth, whose Apple Tree is also producing supernatural thriller Equinox for Netflix, believes European broadcasters are now responding well to the new drama landscape. "They have got their things together," says the former head of drama at DR and producer of The Killing, citing as an example the success local Scandinavian broadcasters have had with making content available through their streaming platforms, such as DRTV, SVT Play, TV2 Play and NRK Play.
Apple Tree is backed by ITV Studios, which has significantly stepped up its own investment in European drama since backing Swedish series Jordskott in 2015. ITV Studios' global managing director of entertainment Ruth Berry cites two reasons for ITV's push into the European market: the company wanted to expand out of the UK, and it could see a "wave of growing, visible talent in Europe", with many companies going ahead and making the move from film into television.
In 2017, ITV Studios invested in Apple Tree as well as French production group Tetra Media Studio and Gomorrah producer Cattleya in Italy. In addition to Blackwater, ITV Studios now has a large European scripted slate that includes Catt­leya's upcoming archaic Latin drama Romulus and Beaubourg Stories' French crime drama Balthazar.
Funding models for European shows are worked out on a case-by-case basis, says Berry. Sometimes, she explains, it is better for ITV Studios to go down the co-production route and to deficit-finance shows and sell around the world. Other times, a drama will better lend itself to a global streamer. "It really is quite specific," she explains. "We will do the right deal for the show. We really want to support our production companies in making the best shows they want to make."
Her point is echoed by Lars Blomgren, head of scripted EMEA at Endemol Shine Group, which made 69 non-English-language scripted series last year out of 92 in total. Blomgren says the only way to create drama that travels is to make it very high-end: "To get that done, we are leaning heavily on the co-production model, but also on the regional funds and soft-money systems around Europe."
But Endemol Shine will also partner with global streamers on dramas, even if that means forgoing inter­national rights. He cites Swedish thriller Caliphate, which was backed by SVT and Netflix. The show has performed strongly on SVT since launching in January, but Blomgren says Endemol Shine originally could not find other partners for the show, perhaps because it skewed too young and was too dark for traditional broadcasters.
A global streamer, says Blomgren, was a much better fit. "We have a pretty good idea of how a deal should look for different partners. As long as we can find the combination that justifies the project, we go with it."
Endemol Shine has just launched a new scripted label in Germany, MadeFor Film, with Blomgren citing a demand for high-end projects from established European broadcaster clients as well as new ones such as streaming platforms. He also says co-production networks are growing throughout Europe: "We do a lot between the Nordics and Germany, and we have a co-production between Germany and the UK that I can't talk about yet."
Blomgren argues that intense competition in the European drama market is good for those with a track record. "Proof of execution" is important to broadcasters, he notes, while for creatives "the first priority is to know your show will actually be produced". He adds: "Competition is harsh, but it is a good time to be experienced."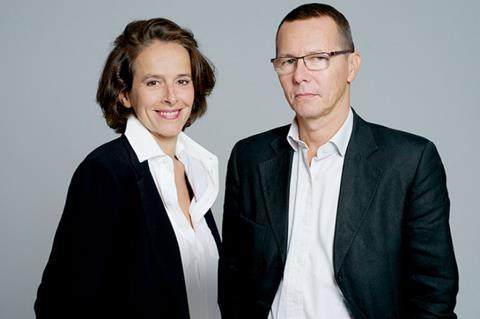 APC's Guilbart, meanwhile, emphasises shows "have to stand out from the crowd" through either a very original story, strong casting or cinematography. "There are so many shows. To sell, they need to be very high quality — you cannot have a weak drama," she says, citing as an example La Linea Invisible, a noir thriller about the origins of Basque terror group ETA for Telefonica-owned platform Movistar Plus. "It is beautifully photographed and has a great actor with Antonio de la Torre in the lead." APC has distribution rights outside Spain and Latin America.
Guilbart confirms both traditional broadcasters and streamers are active players in the market. "We are not in a world with streamers only," she says. "They are a reality and they are a new outlet, which is great. But the traditional broadcasters are still very active and buying shows and commissioning."
Weighing up the competition
The streamers, of course, have stepped up their activity since the European Union set new requirements in 2018 that 30% of their content be sourced from within Europe. The big question is whether all this activity is sustainable. Guilbart is not sure. She says the focus by streamers and broadcasters on original content compared to acquisitions is "better for the production market than the distribution sector."
For the producers, it means a greater appetite for high-quality projects. Distributors, meanwhile, find themselves competing in a market where there are more and more shows available, but fewer slots to sell into because of broadcaster demand for original content. "That is not good for prices," says Guilbart. "Every year you hear stories of companies disappearing because they have invested too heavily or too much. Especially in distribution, minimum guarantees have sometimes become crazy. And a lot of people are relying on distributors to gap finance."
As an independent company, says Guilbart, APC will always weigh up the risks carefully. She adds: "That said, you have to take risks all the time because if you believe in a project, you have to invest."