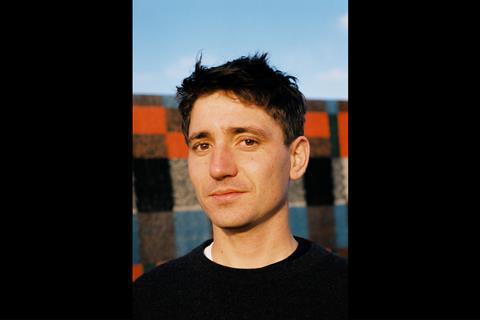 There has been a growing interest in Dutch director Mees Peijnenburg's debut feature ever since his Netherlands Film Academy graduation short Even Cowboys Get To Cry appeared in the 2014 Berlinale.
He followed that with another Berlinale entry, A Hole In My Heart, which received the prestigious Dutch Directors' Guild award in 2016.
His 2015 television drama We Will Never Be Royals, the international title of which is inspired by the Lorde song and centres a teenage brother and sister in care, won a Golden Calf, his country's equivalent to the Oscars.
"When I was finishing that film I was already thinking, what is my fiction debut going to be like?" he says. "What do I want to tell and bring into this world in this length?"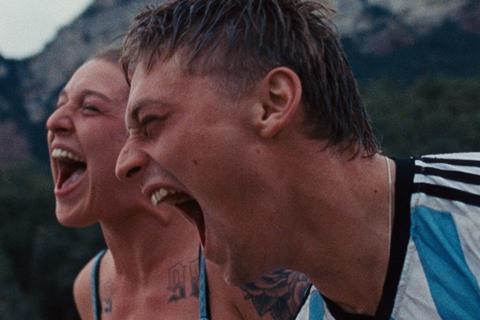 Paradise Drifters returns to the world of disadvantaged youths, following three homeless young adults who head from the Netherlands to southern Europe in search of money, love and happiness.
"Their fight for life, for a better future, for the rest of the world kept on haunting me," says Peijnenburg. "What if the wings of society fall off? What happens then?"
With the project at an early stage, he applied for Cannes' Cinéfondation residence in 2017. "Nobody could tell me much about it; I was thinking, 'Six months in Paris, all in this little bubble.' I really wanted that!"
He became the first – and to date, only – Dutch filmmaker to achieve a place on the course – "it was a super-brilliant experience, you're there with six other people from all over the world developing a story and talking with each other about your narratives and about life."
Cinéfondation inspired Peijnenburg to another successful pitch – to the Netherlands Film Fund's De Oversteek scheme, which selects just two projects each year for a 'realisation contribution'. With Paradise Drifters now taking shape, he secured the maximum €900,000, which ended up forming 82% of the €1.1m budget. "It's literally the best thing ever," says the director.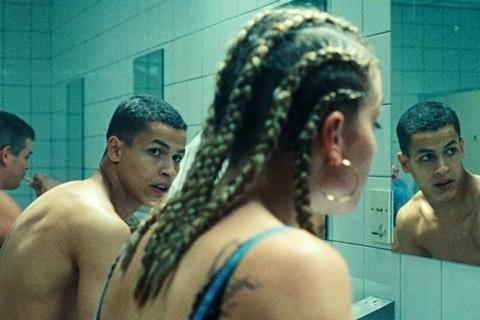 The Fund provided notes, but didn't attempt to dampen the visceral sex, violence and emotions in the film, Peijnenburg says.
"I'd been making films already with some of these people, so they know that where I'm going, there remains a hopeful spirit within this fucked-up situations. I'm not focused on the horrible situation, but on the quest behind it."
Collaboration is key to his ethos. "There's a huge chance that somebody else has a better idea than I have. If somebody pops up and I can get inspired by it, I love that."
Of his three leads, Jonas Smulders (as blonde Lorenzo) appeared in both Even Cowboys Get To Cry and We Will Never Be Royals. Bilal Wahib (Yousef) had a small part in the latter; for Paradise Drifters, Peijnenburg channelled the actor's unique personality.
"He has ADHD, but has to play a character who is extremely introverted. His eyes start flaming, his interior world became like a bomb. Every time after I'd said 'cut', he'd burst out again in his natural state."
Only Chloe, the third of the trio, proved tricky to find. "I was casting forever, " says the director. Then, out of nowhere: "my girlfriend was watching this programme in the Netherlands called Dream School about kids who go to school and get a new opportunity. She said 'you have to ask her for an audition."
The actor in question was Tamar van Waning, who takes her first screen credit in the film. "From moment one, she had this imagination, this brutality, this fierceness in her. She dared."
'You will be shot'
Paradise Drifters shot for 24 days in summer 2018 in Amsterdam, Marseille and Barcelona. Peijnenburg sought locations true to the difficult lives of his characters. The banlieues of the southern French city posed challenges. "We were warned, 'you can only shoot in that direction until 11am, otherwise you will be shot by gangs with Kalashnikovs'."
That didn't dissuade his small crew. "They weren't afraid; they felt the necessity of telling the story of that life. So obviously at five minutes to 11, we turned the cameras away."
The film has launched in the Voices - Limelight section at International Film Festival Rotterdam, and will then have an international premiere in Generation at the Berlinale.
Peijnenburg is now back at work on his next film. "I'm just finishing another short film I financed and produced myself – I really wanted to make something without anybody. I'm writing a new feature film – I changed the subject last week, so I can't tell you!"
He's keen to create a career for himself off the back of his new film. "I really hope that this will be my life."