This year's top contenders for acting awards at the Baftas and Oscars present a diverse choice of newcomers and garlanded heavyweights, playing fictional and real-life characters. Screen assesses this year's field for leading and supporting roles.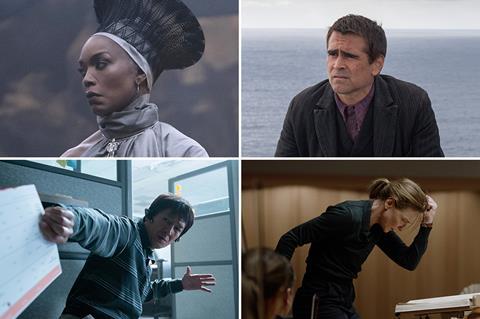 In March, when Will Smith, Jessica Chastain, Ariana DeBose and Troy Kotsur walked away from the Oscars ceremony with the four acting prizes, it might have seemed the quartet of wins were all fairly predictable. But that's all with the benefit of hindsight.
Over the months and weeks leading up to the ceremony, those wins looked far from pre-ordained, with Chastain and Kotsur in particular breezing past other fancied contenders in their journey to the Dolby Theatre stage.
Leading actress
This year, the closest thing to a strong favourite in the performance categories must surely be double Oscar and triple Bafta winner Cate Blanchett in leading actress for Todd Field's TÁR. A powerhouse actress in a powerhouse role, skilling up as a musician and German speaker, and playing a symphony of dramatic notes as both predator and self-destructive victim — it is hard not to be impressed, as evidenced by her best actress win at the recent New York Film Critics Circle Awards.
Michelle Williams, whose four Oscar nominations so far are for roles variously in supporting (Brokeback Mountain, Manchester By The Sea) and leading actress (Blue Valentine, My Week With Marilyn) categories, is gunning for a fifth. Playing the loving, complicated mother Mitzi in Steven Spielberg's The Fabelmans, Williams could have taken the easier path in supporting actress — but admirably did not choose to do so.
Her competition for leading actress includes Everything Everywhere All At Once's Michelle Yeoh — a Bafta nominee in 2001 for Crouching Tiger, Hidden Dragon but never nominated for an Oscar. Yeoh anchors a wildly adventurous film that spins through multiple genres — not conventional awards bait, but one that might appeal to voters seeking to widen the parameters of film's top accolades.
Oscar virgin Ana de Armas in Andrew Dominik's Blonde and the two-time Oscar nominee Margot Robbie in Damien Chazelle's Babylon are strong performers in films that have elicited mixed reactions. Breezily embroidering history to deliver a rollicking crowdpleaser and $92m global box office, Gina Prince-Bythewood's The Woman King may prove a rare action film admitted into the awards tent. And Viola Davis could lead its charge with a performance adding flavours not showcased in her previous Oscar-noticed films Doubt, The Help, Ma Rainey's Black Bottom (nominated in all) and Fences (won).
Over the past four years, 10 of the 20 best actress nominees were for playing real people, as were three of the winners (Chastain as Tammy Faye Bakker, Renée Zellweger as Judy Garland and Olivia Colman as Queen Anne). This year's contenders include de Armas as Marilyn Monroe — and also Danielle Deadwyler as Mamie Till-Bradley in Chinonye Chukwu's Till, shaming her son's killers in the court of public opinion when she knew the court of justice would be stacked against her in Mississippi.
Supporting actress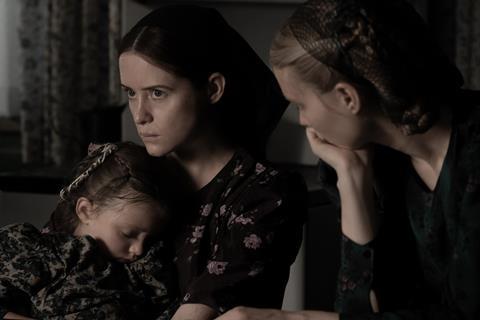 Rooney Mara is running as lead actress in Women Talking, Sarah Polley's ensemble drama about the female members of a rural religious cult community deciding what action to take in the face of persistent sexual abuse from the men. She is strong in the film, but it is her co-stars running in supporting actress — Jessie Buckley and Claire Foy — who may have the stronger chance of nomination. Four years ago, both Rachel Weisz and Emma Stone were Oscar- and Bafta-nominated in the category for The Favourite, so a dual nomination could again happen. As for a win, the film's awards campaigners will be hoping either Foy or Buckley pulls ahead — Stone and Weisz both lost the Oscar to If Beale Street Could Talk's Regina King that year (Weisz did win the supporting actress Bafta, though).
Two veteran actresses, both hitherto recipients of scant attention from major film awards, are making waves for their work in commercially successful films. Jamie Lee Curtis, who received Bafta nominations in 1984 and 1989 for Trading Places and A Fish Called Wanda but has never been Oscar-nominated, is a threat for her Everything Everywhere All At Once role as IRS auditor Deirdre (and other versions of her in alternative universes). Angela Bassett, whose only previous Oscar nomination was in 1994 playing Tina Turner in What's Love Got To Do With It, is storming into the awards conversation as the powerful matriarch of Ryan Coogler's Black Panther: Wakanda Forever. In 2019, Black Panther received seven Oscar nominations (converting three into wins) — a Marvel record — but none was for a performance category. That could change with the sequel.
The affairs and matters of men dominate the action of Martin McDonagh's The Banshees Of Inisherin, but Kerry Condon as Siobhan, sister to Colin Farrell's farmer protagonist, is the smart, quiet heart of the film, and she could be the performer from the gifted ensemble that goes the distance in the awards races.
This would be Condon's first nomination at either Oscar or Bafta, and the same would be true for other fancied candidates: Hong Chau for The Whale, Stephanie Hsu for Everything Everywhere All At Once and Nina Hoss for Tár. Rian Johnson's Glass Onion: A Knives Out Mystery sees Janelle Monáe and Kate Hudson as its most likely acting nominees — Hudson already received Oscar and Bafta nominations in 2001 for Almost Famous.
Shrugging off a box-office under-performance in North America, Maria Schrader's She Said remains an awards contender. Zoe Kazan (as The New York Times reporter Jodi Kantor) faces the tough challenge of running in lead actress; Carey Mulligan (as colleague Megan Twohey) should face a smoother path in supporting, although Patricia Clarkson (as the pair's commissioning editor Rebecca Corbett) might syphon away votes.
Leading actor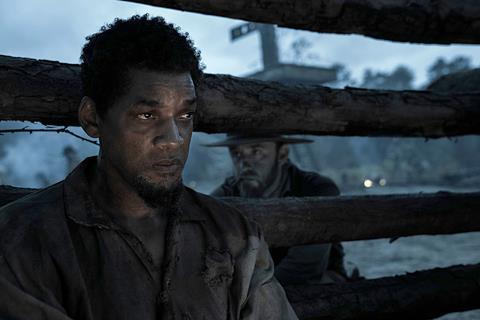 Landing relatively late this awards season, Antoine Fuqua's Emancipation remains an unpredictable force in several acting categories. In supporting, Charmaine Bingwa makes a big impact with scant screen time as a wife and mother, while Ben Foster scores as a slave tracker who is largely taciturn until awarded a powerful monologue that will be sampled at awards ceremonies if nominated.
But all eyes will be on Will Smith, whose commanding, often silent performance as a runaway slave definitely deserves his fourth acting Oscar nomination — setting him on a path to a possible back-to-back best actor win, and the first since Tom Hanks in 1994-95 (for Philadelphia and Forrest Gump). Such an outcome would require voters to set aside the shocking events of the 2022 ceremony — and the actor, of course, would not be able to attend if nominated since in April the Academy banned him from doing so for 10 years.
Smith is seemingly rising up the rankings, but he still needs to catch early frontrunners such as Brendan Fraser for Darren Aronofsky's The Whale, Colin Farrell for The Banshees Of Inisherin and Austin Butler for Baz Luhrmann's Elvis. A miss for Fraser at the Independent Spirits nominations is considered a wake-up call for a campaign that seeks recognition for an actor widely considered to have never had his due. Like Fraser, Farrell — who took the New York Film Critics Circle best actor prize for Banshees — has never been nominated before at Oscar or Bafta.
Joining the list of those not yet receiving their due is veteran UK actor Bill Nighy — a stealth weapon getting a rare moment to shine in a lead film role in Oliver Hermanus's Living. Irish actor Paul Mescal is also making waves at both Bafta and Oscar in Charlotte Wells' Aftersun — a rare outcome for a modest UK indie drama from a first-time director. This year, the nominations in each of Bafta's performance categories will feature the top three choices of members plus a jury's selection of three longlisted names, and the likes of Nighy and Mescal could make the final six for best actor via either mechanism.
At the other end of the budgetary and box-office scale is Tom Cruise for Joseph Kosinski's Top Gun: Maverick. The actor is seeking his fourth acting Oscar nomination, and his first since Magnolia in 2000. Fellow A-lister Hugh Jackman is also in the mix for stage-play adaptation The Son — seeking to follow in the footsteps of Anthony Hopkins who scored Oscar and Bafta wins in The Father, from the same writer/director Florian Zeller.
Supporting actor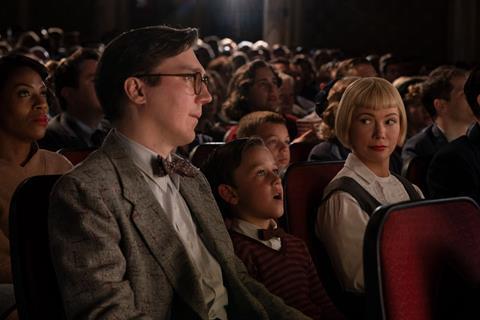 In supporting actor, the afore­mentioned Foster is entering a field populated by the likes of New York Film Critics Circle award winner Ke Huy Quan for Everything Everywhere All At Once, Eddie Redmayne for Tobias Lindholm's The Good Nurse and Ben Whishaw for Women Talking. Quan has been little seen on screen since early roles in Indiana Jones And The Temple Of Doom, The Goonies and TV sitcom Head Of The Class — and his return after a long absence provides his awards campaign with a talking-point halo. Whishaw has been better noticed for his small-screen work, both at the Emmys and TV Baftas, and he was a Bafta rising star nominee in 2007.
Two films — The Fabelmans and The Banshees Of Inisherin — provide a pair of strong contenders. In the former, Paul Dano offers quiet, finely crafted work as a husband and father doing his best, while Judd Hirsch storms in briefly as a colourful elder relative.
Similarly, Brendan Gleeson is woven through the fabric of McDonagh's black comedy as a man who turns his back on a lifelong best friend, while Barry Keoghan, with less screen time, draws attention as the community's seeming simpleton with hidden depths.
Jennifer Lawrence, an Oscar winner in 2013 for Silver Linings Playbook, produces and stars in Lila Neugebauer's US indie drama Causeway, and could figure in leading actress as a US soldier adjusting to life back home after suffering a brain injury in Afghanistan — but co-star Brian Tyree Henry, playing the auto‑shop manager who befriends her, is deservedly generating more traction in supporting.
A similar dynamic might apply in Sam Mendes's Empire Of Light, where Oscar winner Olivia Colman serves as protagonist — and Micheal Ward has the supporting role that commands equal if not more voter attention.
With more than two months to go until the Bafta ceremony on February 19 and nearly three months until the March 12 Oscars ceremony, there will be plenty of ups and downs for all these and other performance contenders.
Also in contention
Actor
Diego Calva, Babylon
Timothée Chalamet, Bones And All
Eden Dambrine, Close
Daniel Giménez Cacho, Bardo, False Chronicle Of A Handful Of Truths
Gabriel LaBelle, The Fabelmans
Jeremy Pope, The Inspection
Actress
Jessica Chastain, The Good Nurse
Zar Amir Ebrahimi, Holy Spider
Vicky Krieps, Corsage
Taylor Russell, Bones And All
Emma Thompson, Good Luck To You, Leo Grande
Supporting actor
Tom Hanks, Elvis
Woody Harrelson, Triangle Of Sadness
Brad Pitt, Babylon
Mark Rylance, Bones And All
Jeremy Strong, Armageddon Time
Supporting actress
Dolly De Leon, Triangle Of Sadness
Laura Dern, The Son
Vanessa Kirby, The Son
Thuso Mbedu, The Woman King
Keke Palmer Nope
Jean Smart, Babylon
Aimee Lou Wood, Living
Bafta plays, performance categories
Frankie Corio, Aftersun
Toby Jones, Empire Of Light
Tamara Lawrance, The Silent Twins
Lesley Manville, Mrs Harris Goes To Paris
Daryl McCormack, Good Luck To You, Leo Grande
Rosy McEwen, Blue Jean
Florence Pugh, The Wonder
Letitia Wright, The Silent Twins