With less than three months to go until the Bafta Film and Academy Awards ceremonies, Screen assesses the leading contenders in the acting races.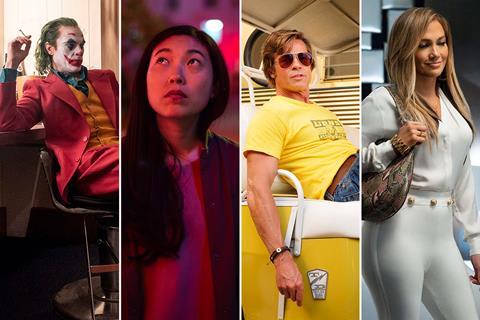 In February, when Rami Malek won best actor prizes at both the Bafta Film Awards and the Academy Awards for his role in Bohemian Rhapsody, his coronation had been looking increasingly pre­ordained. Despite starring in a film that had lost its original director (Bryan Singer), who was replaced by one credited just as executive producer (Dexter Fletcher), Malek swept to victory on a tide of voter enthusiasm.
Rewind a few months and the actor race had looked much more open. A number of pundits had declared the Oscars pretty much sewn up when A Star Is Born launched at Venice Film Festival. Those predictions turned out to be horribly premature when Bradley Cooper's remake lost traction over the course of awards season, eventually winning a single Bafta for score and best original song at the Oscars for 'Shallow'.
Last year The Wife's Glenn Close also appeared the best actress frontrunner — a popular veteran with six previous Oscar nominations but yet to win. Surely, this was her time. But it was not to be, and Close lost both the Bafta and Oscar to Olivia Colman for her role in The Favourite.
That film's backer Fox Searchlight had been tight-lipped about which of its three female stars (Colman, Rachel Weisz and Emma Stone) would be pushed in the lead actress category, but Colman's best actress win at Venice seemed to settle the discussion. In the end, all three received Bafta and Oscar nominations — an outcome that will surely encourage the team positioning Jay Roach's Bombshell for awards this year, another film with an embarrassment of riches in the female acting categories (Charlize Theron, Nicole Kidman and Margot Robbie).
Earlier this year, Screen International published research by our sister brand Broadcast Intelligence looking at how, over the years, films whose stars have been nominated for the best actress Oscar received fewer nominations in other categories than films with nominations for best actor — the point being that films achieving multiple nominations have tended to be driven more by male characters. Whether that reflects what is being greenlit by a male-dominated executive cohort, or the tastes of a voting pool with a similar male bias, is open to debate. But if your favourite films this year turn out to be The Irishman, Joker, Once Upon A Time In… Hollywood, The Lighthouse, Ford V Ferrari, The Two Popes, A Beautiful Day In The Neighborhood and 1917, you will likely be looking elsewhere for your best actress choices. (The counter-examples of female-fronted films this year include Bombshell, Little Women and The Farewell.)
Renée Zellweger in Judy took an early lead in the best actress race, and it is still hers to lose. The danger for her is that — like Glenn Close in The Wife — she could be that film's only nominee, which can be seen as a handicap. True, Julianne Moore prevailed at the Oscars four years ago despite being the only nominee for Still Alice, but her competition that year (Reese Witherspoon in Wild, Felicity Jones in The Theory Of Everything, Rosamund Pike in Gone Girland Marion Cotillard in Two Days, One Night) was not so fierce. Zellweger faces tough competition this year from the likes of Bombshell's Theron, Scarlett Johansson in Marriage Story and Saoirse Ronan in Little Women.
High stakes
This year, the best actor category already looks crowded — and we have yet to view Sam Mendes's 1917 and Clint Eastwood's Richard Jewell, so those films are omitted from the analysis of the acting frontrunners and leading contenders that follows in the first part of our actors special, with part two next week. The fact that enjoyable performances such as Christian Bale in Ford V Ferrari (aka Le Mans '66), Adam Sandler in Uncut Gems, Jonathan Pryce in The Two Popes and Taron Egerton in Rocketman are not among the five awarded the shortest odds by most bookies tells its own story. It is a competitive year for the men. If 1917or Richard Jewell brings something special, it is only going to get more aggressive.
In past years, by the time the Oscars ceremony rolled around in February, excitement for this particular contest was notably flagging. A rejigged calendar will see the ceremony occur on February 9, and the Bafta Film Awards the week before — a boon to all our energy levels, it is to be hoped. Right now, at this relatively early stage of proceedings, the races look open across the board. Long may it continue.
Best actor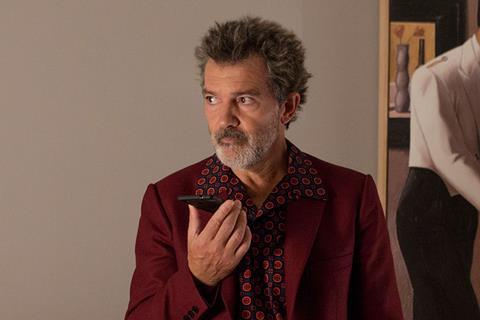 Frontrunners
Joaquin Phoenix - Joker
In a film that won instant validation when it scooped the Golden Lion at Venice, Screen hailed Joker for giving "Joaquin Phoenix's raw talent its grandest stage yet". The fact global box office has crossed $1bn — astonishing for what is essentially a dark drama about mental illness — may also weigh in the film's favour with voters. Phoenix already has three nominations apiece from Oscar and Bafta.
Adam Driver - Marriage Story
A film that many are acclaiming as Noah Baumbach's best is powered by what is arguably career-best work from its two lead actors. Driver was Oscar-nominated last year for his supporting turn in BlacKkKlansman, predictably losing to Green Book's Mahershala Ali. Muddying the water this time is the actor's other film — The Report — so team Driver will likely focus its efforts on his best shot at glory.
Robert De Niro - The Irishman
A seven-time Oscar nominee who won for The Godfather: Part II and Raging Bull, De Niro looks set to scoop his eighth nomination for Martin Scorsese's decades-spanning gangster epic. Bafta, which had the good taste to nominate De Niro for two performances overlooked by the US Academy (The King Of Comedy and GoodFellas), should also pay attention.
Leonardo DiCaprio - Once Upon A Time In… Hollywood
This five-time Oscar and four-time Bafta nominee scooped both prizes in 2016 for The Revenant, and the 45-year-old looks set to extend his nominations haul. The fly in the ointment, however, is if voters wish to reward a performance in Quentin Tarantino's counter-factual love letter to 1960s Hollywood, they are more likely to plump for co-star Brad Pitt, who has the advantage of competing in supporting actor.
Antonio Banderas - Pain & Glory
Never nominated for an Oscar or Bafta, this is the 59-year-old's best shot at recognition from the academies. While recent years have seen actresses nominated for foreign-language films (ROMA, Elle, Two Days, One Night), the last man to earn a best actor Oscar nomination with a foreign-language film was Javier Bardem in 2011 with Biutiful.
Leading contenders
Jonathan Pryce - The Two Popes
Eddie Murphy - Dolemite Is My Name
Taron Egerton - Rocketman
Christian Bale - Ford V Ferrari
Adam Sandler - Uncut Gems
Michael B Jordan - Just Mercy
Robert Pattinson - The Lighthouse
Best actress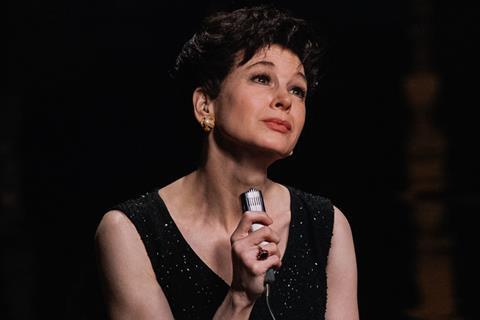 Frontrunners
Renée Zellweger - Judy
Nominated three times at both Oscar and Bafta — winning both in 2004 with her supporting turn in Cold Mountain — Zellweger looked to have this year's campaign all sewn up when Judyarrived at the Telluride and Toronto film festivals. As other films have landed, this category is now looking much more competitive, and the mixed response to the film may also handicap Zellweger in the final furlong.
Scarlett Johansson - Marriage Story
Never nominated for an Oscar but a Bafta nominee for Girl With A Pearl Earring and winner for Lost In Translation, Johansson has cause to hope the Academy is ready to make good the deficit. Screen acclaimed Marriage Story's Johansson and Driver for their "outstanding, stripped-raw performances".
Charlize Theron - Bombshell
The film is aptly named. When Lionsgate — which backed Bombshell and has various rights — started showing the film to critics in mid-October, the company threw a late grenade into the awards race. This triple-actress threat features Theron alongside Nicole Kidman and Margot Robbie — but it is the South African who quickly emerged as the likely push in the best actress race. Theron has Bafta and Oscar nominations for Monster and North Country, winning the Academy Award in 2004 for the former.
Saoirse Ronan - Little Women
Like Bombshell, Greta Gerwig's radical version of the Louisa May Alcott classic only began showing to critics and awards voters in October, and has yet to have any public screenings. By nature more of an ensemble story, Ronan — as tomboy Jo March — enjoys the most prominent story­line, and looks set to add to her existing haul of four Bafta and three Oscar nominations. The 25-year-old has yet to win either award. Sony releases the film in the US on Christmas Day.
Awkwafina - The Farewell
Following flavoursome, comedic turns in Crazy Rich Asians and Ocean's 8 last year, Awkwafina expanded her tonal range in Lulu Wang's sophomore comedy-drama The Farewell, which was a notable indie hit at US cinemas this summer, grossing $17.7m.
Leading contenders
Cynthia Erivo - Harriet
Alfre Woodard - Clemency
Lupita Nyong'o - Us
Felicity Jones - The Aeronauts
Beanie Feldstein - Booksmart
Jodie Turner-Smith - Queen & Slim
Best supporting actor
Frontrunners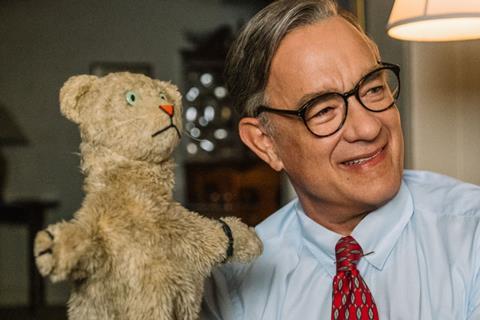 Brad Pitt - Once Upon A Time In… Hollywood
Nominated for three Oscars in acting categories as well as three times for best picture — winning in 2014 with 12 Years A Slave — the 55-year-old now enjoys his best shot to date at winning an Academy Award for his acting work. Helping his case is the film's $371m global box office so far. For those who admire the film but who have other preferences in best picture and director, a vote for Pitt may be a way to honour it appropriately.
Al Pacino - The Irishman
Pacino was nominated for eight Oscars between the years 1973-93, finally winning for Scent Of A Woman in 1993. He has had no nominations since then. The actor's first role for Martin Scorsese, as union boss Jimmy Hoffa, brings him back into contention — although he risks The Irishman vote splitting here between himself and co-star Joe Pesci.
Tom Hanks - A Beautiful Day In The Neighborhood
Hanks has five Oscar nominations, enjoying back-to-back wins in 1994 and 1995 for Philadelphia and Forrest Gump. While that golden period makes the actor's name seem almost synonymous with the Academy Awards, he has not been nominated since Cast Away in 2001. He has never won the Bafta.
Willem Dafoe - The Lighthouse
Dafoe is coming off consecutive Oscar nominations for The Florida Project (2018) and At Eternity's Gate (2019), so a nod here would make it three in a row for the 64-year-old. He also earned Oscar nominations for Platoon (1987) and Shadow Of The Vampire (2001) but has yet to win. Like Pitt, Hanks and Anthony Hopkins, Dafoe's role is substantial, almost a co-lead. Normally a competitive advantage, it is one he shares this year with other leading candidates.
Anthony Hopkins - The Two Popes
Hopkins won an Oscar with his first nomination — in 1992, with The Silence Of The Lambs. Since then, he has been nominated three more times, although the last occasion was for Steven Spielberg's Amistad in 1998. Now aged 81, he is back in contention — playing opposite fellow Welshman Jonathan Pryce in director Fernando Meirelles' film.
Leading contenders
Joe Pesci - The Irishman
Sterling K Brown - Waves
Jamie Foxx - Just Mercy
John Lithgow - Bombshell
Alan Alda - Marriage Story
Jamie Bell - Rocketman
Best supporting actress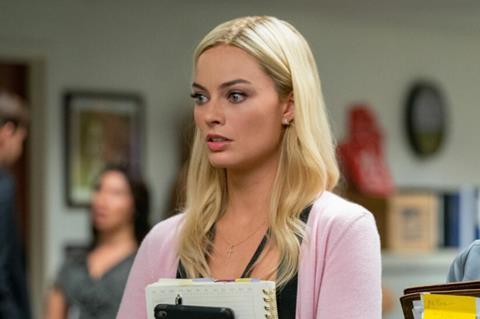 Frontrunners
Laura Dern - Marriage Story
As a confident, super-smart divorce attorney in Baumbach's tale of marital separation, Dern looks a strong favourite this year. She has been nominated twice before at the Academy Awards — for Rambling Rose in 1992 and Wild in 2015 — and never at the Baftas, and now has her best chance at a win.
Margot Robbie - Bombshell
Controversy attended Robbie's slender dialogue in Tarantino's Once Upon A Time In… Hollywood, so the Australian star's best shot at a nomination this year is in Jay Roach's drama about the fall of Roger Ailes at Fox News. Robbie was Oscar-nominated in 2018 for I, Tonya, and enjoys Bafta nominations for that film and Mary Queen Of Scots.
Jennifer Lopez - Hustlers
Hitherto, Lopez's most acclaimed role was in Steven Soderbergh's Out Of Sight, which was not Oscar-nominated for any performances. Lopez has not been nominated for an Oscar or a Bafta, but that could all change thanks to her performance as a stripper with a morally dubious get-rich-quick scheme in Lorene Scafaria's true-crime comedy-drama.
Annette Bening - The Report
Scott Z Burns' account of the US Senate Intelligence Committee's long investigation into the CIA's use of enhanced interrogation techniques boasts a solid lead performance from Adam Driver, but he has more heat for Marriage Story. Bening, playing Intelligence Committee chair Dianne Feinstein, is considered to have the better shot. Bening has four nominations each from the Academy and Bafta — and won the latter for American Beauty.
Zhao Shuzhen - The Farewell
A professional actress since the age of 16, Chinese stage and screen performer Zhao belatedly makes her US film debut in Lulu Wang's crowd-pleasing true tale — playing Nai Nai (Chinese for grandmother), whose family are conspiring to avoid her discovering her own bleak medical diagnosis.
Leading contenders
Florence Pugh - Little Women
Margot Robbie - Once Upon A Time In… Hollywood
Scarlett Johansson - Jojo Rabbit
Thomasin McKenzie - Jojo Rabbit
Taylor Russell - Waves