Russia's film industry has suffered as much as any other this year, but its new-found resilience has helped maintain a positive outlook.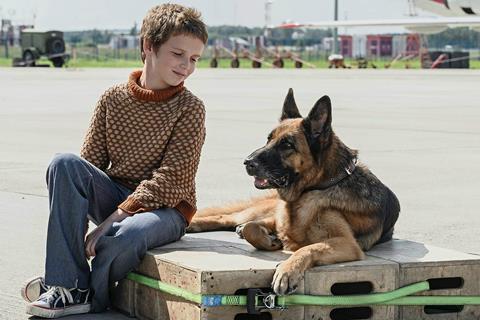 Covid-19 is impacting every sector of the Russian film market but some see the co-ordinated public response to the pandemic as evidence of the local industry's newfound resilience and maturity.
"Our relationship with the Ministry [of Culture of the Russian Federation] and public funding is relatively new," says producer Ilya Stewart of Moscow-based Hype Films, whose credits range from Russia's Palme d'Or contender Leto to international projects such as Venice competition title The World To Come.
"Even three or four years ago, we were entirely privately financing films but, so far, the experience has been very productive," he says of working with public bodies during the pandemic.
The lockdown happened slightly later in Russia than other European markets. That meant Universal Pictures International's Trolls World Tour, which went to VoD in many other territories, was released in cinemas. It took more than $1.6m in late March, before theatres shut down.
Cinemas began to reopen in the summer. Tenet and Mulan were released theatrically in September, both doing strong business. Sports biopic Streltsov, about renowned 1950s-60s Soviet footballer Eduard Streltsov, also performed robustly after being released on September 24. According to Comscore analysts, the Russian box office actually rose 67% in September compared to the same period in 2019.
But the momentum did not last. With no further US tentpole releases, attendance plummeted as the autumn progressed. Regional cinemas outside major urban hubs like Moscow and St Petersburg began to struggle.
To the dismay of local exhibitors, Russian producers with big movies were also withholding many of their titles until 2021. High-profile features such as Aleksandr Domogarov's A Dog Named Palma and Danila Kozlovsky's Chernobyl are among those yet to be released. The result was that box office for October was down 71% year-on-year and by the end of the month, Russia had been struck by a second wave of the coronavirus.
Home run
There was an obvious irony. For years, Russian producers had been trying to squeeze out Hollywood titles from cinemas so more screens would be open to local fare. But few were available at a time when no major US films were being released and cinemas would have welcomed Russian titles.
Nonetheless, public backing has been widely available. The Russian Cinema Fund, Russian Export Centre and Moscow Export Centre have all developed measures to support the sector.
Exhibitors are now looking to January, the most lucrative window for new theatrical releases in the country. Disney's locally produced blockbuster sequel The Last Warrior: Root Of Evil is currently set to be released in January 2021. Other films with box-office potential have also been scheduled for the holiday period, including Michael Lockshin's Silver Skates. If the virus is under control by then and cinemas remain open, the industry should receive a major boost after a painful year.
Russian sellers are participating in large numbers in the virtual AFM. Distributors, though, are striking a cautious note about international acquisitions, partly because the Russian rouble has tumbled as a result of the pandemic and falling oil prices.
The local production sector has also faced severe challenges as a result of the coronavirus crisis. Several projects were halted because of lockdown. Hype Films' Stewart was involved in three films that were suspended and two others that had their releases put back. One of the latter was Vadim Perelman's Persian Lessons, which had screened as a Berlinale Special gala in February but now moves to 2021. Another was Kirill Serebrennikov's recently completed Petrov's Flu.
"That was something we already wrapped before the pandemic and we were hoping to bring to one of the festivals this year but they were all cancelled," explains Stewart of Petrov's Flu. "Since this is a niche film and dependent on being born at a festival, as a lot of Kirill's films are, it only made sense to move that to 2021 and to wait for physical events properly to start happening again."
A number of films have resumed shooting. Kirill Sokolov began work in August on his second feature, No Looking Back (working title), while Lado Kvataniya's debut feature The Execution, sold by Pulsar Content, has also been filming.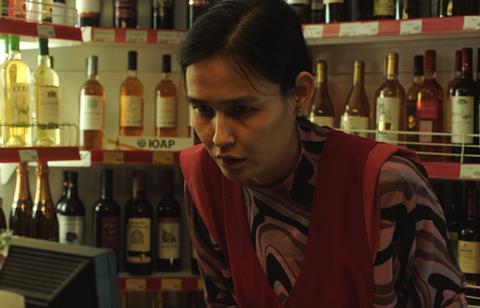 Metrafilms' CEO Artem Vasilyev, who produced No Looking Back, revealed the struggles he faced while working on another project, Michael Borodin's debut feature Convenience Store. It shot in Moscow in August and was due to move to Uzbekistan in early November. Half of the crew came down with coronavirus, according to Vasilyev, requiring the production to be suspended for several weeks.
The film was backed by the ministry of culture but no extra funding was made available because of the pandemic. "There is no finance support, unfortunately. It is all on us," says Vasilyev of the situation facing independent producers.
Budgets are having to rise to cover Covid-19 contingencies but Russian films do not tend to have insurance or completion bonds. Stewart suggests that bigger productions are better equipped to continue shooting than smaller independent features for which a pandemic-related delay could prove disastrous.
Even so, the Hype Films producer praises the ministry. "The government has actually been very understanding and loyal when we have said we have to move the release date we signed up for," he says of a newfound flexibility regarding delivery dates of state-backed movies.
Private funding has also been available. Roman Abramovich's film fund Kinoprime, which has backed titles including Maria Ignatenko's In Deep Sleep as well as Petrov's Flu, is an increasingly prominent player.
Netflix enters the fray
One intriguing development in the Russian market during the pandemic is that Netflix finally launched in the territory during the autumn. The streaming giant's entrance into the Russian market had previously been blocked because of rules restricting foreign ownership to only 20% of local media companies. However, Netflix has entered into a partnership with Russian media conglomerate National Media Group (NMG), which will be operating the service on behalf of the SVoD giant.
Russia already has a buoyant local streaming market. As elsewhere, SVoD players saw a major spike in business during the early part of the lockdown but there is not yet a trend of bigger Russian movies going directly to VoD.
Nonetheless, producers now look to involve streamers either to pre-buy their films or come aboard as investors. "That has been an exciting opportunity in assembling some of the low-budget and mid-budget, director-driven films," adds Stewart. "The streamers who are competing against one another are prepared to take risks. That means we're happy to initiate braver, more interesting projects."