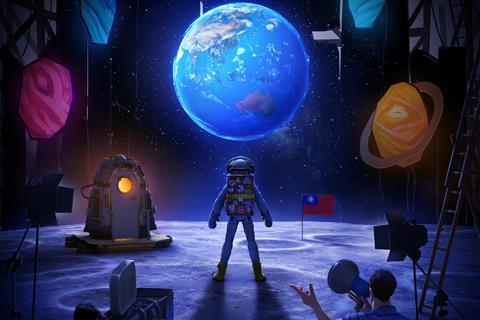 South Korea's Bucheon International Fantastic Film Festival (Bifan) is in its sixth year of programming XR projects in its official selection, comprising augmented, virtual and mixed reality titles.
"Overall, the level and quality of XR has heightened considerably," XR curator Jay Kim told Screen. "Creators all over the world are coming out with new and diverse techniques and methods of directing so the arena is getting bigger and more stimulating.
"Even back in 2018, there were not so many film festivals that showed XR, but now it has grown tremendously so that even small festivals will show it. It is being taken seriously as a storytelling tool and being seen for its potential."
Bifan programmed 49 XR projects in official selection this year, in addition to playing Korean host to the XR3 exhibition initiative led by Cannes XR and NewImages with the projects showing at Incheon International Airport, conveniently left less populated by the Covid-19 pandemic.
Kim liked the idea of staging an XR exhibition there because extended realities are meant to take audiences on journeys to strange places to have new experiences, the same way planes would once take so many more people out of Incheon airport.
"We chose to go all offline for this exhibition," he said. "Of course we could do part of it online, but there are technical hurdles that would make it difficult for ordinary audiences to access, and it is valuable to have people experience it in an actual space that is designed for these projects, and for them to be able to hear the explanations while here."
Filmmakers of all stripes as well as corporate professionals interested in metaverse marketing are drawn to the exhibition, but the demographics of visitors to the XR exhibits crossed all age groups, drawn by Bifan's publicity and word-of-mouth.
"We get reviews on the Naver portal where people can make reservations, and ours are higher than the other exhibitions listed there – we get 4.75 to 4.76 out of five stars," he noted for overseas creators who have expressed curiosity about how their works are being received by local audiences, whom they have been unable to meet with due to pandemic travel restrictions.
"I used to get a little tense when veteran directors came to visit, but now they don't think it's trivial or dizzying – the technology has gotten better and they wonder if they could try making such things," he said.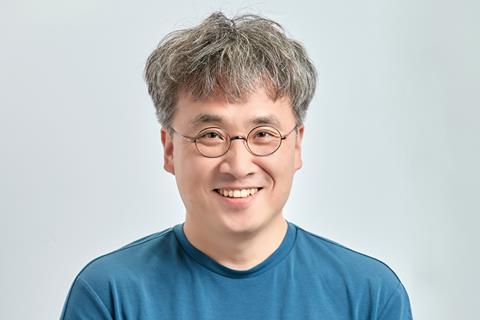 On the style and form of XR titles, Kim compared creating an XR experience to designing a building where some people might choose to go to the garden while or others might go up an elevator to buy clothes or travel down to the basement to do shopping.
"Directing films and directing XR can't help but be different," he said. "Films go from one image to another following a time sequence, whether it goes back and forth from the past or the future, according to what a director wants to show from their point of view with duration and mis-en-scene.
"But with XR, you are sprinkling stories around a space and it depends on how the viewer chooses to go about it and what they might discover or not. So even if you have the same story narrative, there will be a difference in the viewer's experience."
With South Korea heightened social distancing measures as of July 12, Bifan decided to reduce the number of XR viewers from 30 people to a more conservative 25 at a time just to be safe.
"We never planned the exhibition to be for large-scale audiences anyway," he added. "We wanted a small number of audiences to have in-depth experience. And this way I can go around and explain the projects to that number of people. They come in for about 30 minutes and there is a 20-minute break during which we disinfect the equipment and everything, and I can talk with the audiences."
Projects on show include the Baobab Studio Spotlight featuring three new projects and two older ones, which Kim said "became references for what you can and could do, from an unparalleled studio that created VR works from the very beginning".
Others include official selections such as Great Hoax: The Moon Landing, a Taiwan-Argentina co-production that is an interactive VR comedy about Taiwanese faking a moon landing in which viewers play "the first Taiwanese astronaut on the moon" following instructions from a director; Speak To Awaken Ep2. Kusunda, a Tribeca-awarded documentary narrated by two of its co-creators – 86-year-old Kusunda shaman Lil Bahadur and his 15-year-old granddaughter Hema – that explores what it takes to preserve a language in a struggle for indigenous identity; and 10 from the Bifan x Unity Short Film Challenge workshop where projects that were awarded and mentored last year screen in this year's edition.