Releasing arthouse films is as challenging as ever, but there are grounds for optimism.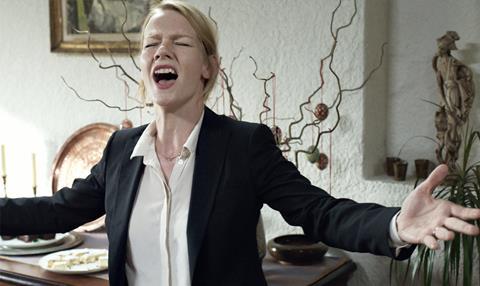 "For foreign-language films, you really have to have something quite exceptional to break the £1m ($1.3m) mark," says Louisa Dent, managing director and acquisitions chief at UK arthouse distributor Curzon Artificial Eye.
Given the UK's shared language with the dominant provider of film and its overall cultural pivot towards North America rather than continental Europe, the territory has always been seen as a challenge for sellers of foreign-language fare.
The advent of digital distribution has created a more crowded marketplace than ever. But Dent suggests the problem is not so much that audiences are dwindling as the changing nature of the product.
"If you get a really good classical piece of French cinema, a Coco Before Chanel or an Amélie, they still work," she says. "But that sort of film hasn't cropped up as much. What we are distributing is reflecting what's being made in the marketplace."
The number of brand-name European directors working consistently within their native language is falling. "[Pedro] Almodovar stays in Spanish, but a lot of the other great directors do a couple of films in their own language and then start making films in English," Dent points out. "Yorgos Lanthimos, Pablo Larrain, Olivier Assayas, Paolo Sorrentino — they have all done it."
And while a decade ago, the top foreign stars in the UK might have been Audrey Tautou, Daniel Auteuil and Gérard Depardieu, who all prefer to work in French cinema, today they are actors such as Alicia Vikander and Matthias Schoenaerts, who have shown a big appetite to work in the English language.
The lack of UK multiplex interest in foreign-language fare is surely a factor in Curzon's decision to release most of its own titles day-and-date on its Curzon Home Cinema VoD platform, thereby definitively excluding them from consideration by major exhibitors Odeon Cinema Group, Vue Cinemas and Cineworld.
Ben Luxford, head of audiences at the British Film Institute (BFI), concurs with Dent about the impact of digital distribution and also points out the unprecedented number of films in any language that are battling for screen space. In 2016, there were 900 releases in UK cinemas.
"Ten years ago, a film would have opened in a cinema, and had that cinema," Luxford suggests. "Now it's got a show in that cinema, or two shows a day. But they're still being measured against the same level of success that was being applied 10 years ago."
Traditional ancillary platforms have also withered for foreign-language titles. "There isn't an HMV store on every high street with a specialist DVD section," says Luxford. "And there aren't the TV buyers willing to buy those films anymore because the ad revenue doesn't make sense for them."
The silver lining has come from SVoD players such as Amazon, which, says Luxford, "with the likes of [theatrical box-office hits] The Handmaiden and Toni Erdmann, have thankfully been backing distributors with a reason to be chasing box office, to unlock a rate card".
Policy rethink
As the market shifted, so did BFI policy at its Distribution Fund, which offered matching funds to encourage bolder releases of foreign-language and independent titles. Peter Buckingham, when he was head of distribution and exhibition at the UK Film Council and then the BFI, had a big ambition to see foreign-language films breaking out widely, playing in multiplexes and cracking £1m ($1.3m) box office. Over time, Luxford has found that model was not connecting with the distribution landscape.
"We started being lenient in terms of allowing distributors lower amounts," he says. "There was a lack of applications coming in to the Distribution Fund. It wasn't worth distributors risking their own cash to unlock Lottery [funding]. It's just not the world they're living in anymore."
In April, as part of the BFI 2022 strategy, a new, single Audience Fund replaced four existing funds: Distribution, Film Festival, Programming Development and Neighbourhood Cinema. "We expect the majority of the [new] awards to be in the £20,000 ($26,000) to £50,000 ($65,000) space," says Luxford. "But we are still able to give out awards up to, and at our discretion over, £200,000 ($259,000) as well — covering all bases but messaging very clearly to distributors that we are very flexible, very sympathetic and aware of the market as it exists now."
Festivals
The view from abroad has often been that the UK would benefit from a strong, A-list arthouse festival such as Cannes, Berlin or Venice, which have all proved effective in launching world cinema titles in their respective countries.
Louisa Dent speaks up for the BFI London Film Festival (LFF), but makes a point about the impact of the event's positioning at the start of awards season. "The festival is a good launchpad, in the same way as if you have a French film in Cannes, you want to be able to release it there straight afterwards," she says. "The difficulty on foreign language with the LFF is it's the Bafta/Oscar window and therefore a very competitive market, unless you have a very high-profile film."
Four of the six arthouse foreign-language films that cleared $650,000 (£500,000) in the UK in the last two years - Victoria, Son Of Saul, Elle and The Handmaiden — were released in March or April, after the big awards titles had started to fade at the box office (Curzon released three of the four, with Elle the inaugural release from Picturehouse breakaway Trafalgar Releasing). All four played at LFF, but then waited a buzz-cooling five or six months to release.
High-concept
What unites those successes, though, as well as other recent foreign-language UK cinema hits such as Toni Erdmann, Embrace Of The Serpent, Rams, Force Majeure and Wild Tales, is that the appeal to audiences is more concept-driven than talent-driven ("the three-hour German comedy", "the Icelandic sheep farmer film", "the avalanche movie"). They also indicate an audience appetite for risk that makes the acquisitions job more exciting, even as foreign-language film distribution becomes less reliable.
"The familiarity and cosiness of those titles that littered the landscape a few years ago, they've run out of relevance in the marketplace now," says Luxford. "Cinema audiences like to feel they're discovering something. At the BFI Audience Fund, if we're going to be backing something and enabling it in the market, what's that for? Who are we speaking to, what are we showing them that we can really stand up beside and say, 'You need to see Embrace Of The Serpent,' or 'This is why Elle is such an amazing film.' If it's just another cosy middle-class French drama, I don't know why we need to do that."
Read more:
Three UK arthouse success stories that bucked the trend in 2017