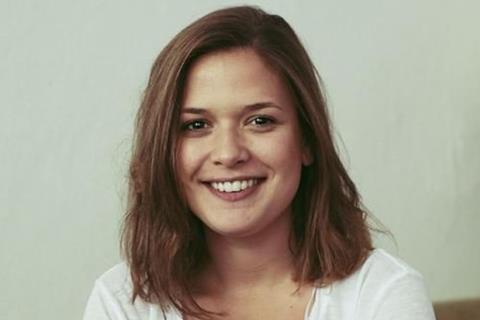 For this year's edition that closed this weekend, Tallinn Black Nights Film Festival (POFF) adjusted how it spotlights upcoming filmmakers to ensure they were front and centre of everything it does.
The festival has reduced the number of films in its First Feature Competition from 20 to 16, and tried to change the type of film to make them more saleable.
In its industry programme, it has united multiple strands under the Discovery Campus banner, aiming to create a space for filmmakers of different disciplines to learn from each other.
"The festival as a whole across the programming and industry sides focused on new talent," says Triin Tramberg, who holds multiple roles at Tallinn: programmer for the First Feature Competition, project manager for the Works In Progress and Script Pool events, and managing director for the re-shaped Discovery Campus.
The festival adjusted where it places films from first-time filmmakers. The biggest change in focus has come in the First Feature Competition.
"We understand that First Feature needs to change the perception of first films," says Tramberg. "We wanted to select films with clear stories that are easy to sell but still have interesting nuances – to find new voices in storytelling."
Cutting back the number of films provides more space for those selected. Tramberg notes the majority of screenings for First Feature films sold out, with all Tallinn premieres taking place in a 300-seat venue.
Loren Taylor's New Zealand-set debut The Moon Is Upside Down, a darkly- comic drama about three lonely women grappling for connection, took the main prize; while Eeva Magi's Estonian feature Mo Mamma and Ilango Ram's Sri Lanka-India co-production Tentigo both received special jury prizes.
Falling Into Place, the debut directorial effort of German actress Aylin Tezel, also played in the section and won the Fipresci prize for across the whole festival programme.
The diverse international heritage of the awarded projects indicates another POFF goal, of expanding the festival's reputation beyond that of the leading Baltic film meeting.
"If we felt the film was very experimental or crazy, we sent it to Rebels With A Cause," says Tramberg. Debut features in that strand included Green Geng's The Ghosts Cult And Big Brother: Mad On The Final Black Night, a South Korea-Albania-Kosovo co-production; and King Khat, an animated documentary by Uri Marantz about an Israeli drug baron.
Launched last year, the Critics' Picks section is for films that are "a real gem", and included Natalie Cisarovska's Czech debut Her Body, about a retired Olympic athlete who becomes a successful pornographic actress.
Tramberg hopes a Tallinn premiere will act as a launchpad for future festival screenings for these first-time films. "It will be interesting to see how the international audience reacts and how the films go on to the festival circuit."
Industry adjustments
On the industry side, Tramberg says the Discovery Campus education platform, a Tallinn staple for many years, has been redesigned as a meeting space for film practitioners across multiple disciplines. "While the First Feature Competition is a platform for audiences to discover new films and directors, Discovery Campus is a platform for the industry to discover new talents," says Tramberg. For 2023, the Campus united four pre-existing Tallinn programmes under one banner: Black Nights Stars for actors, Music Meets Film for composers, Black Room for production designers/art directors and Script Pool for writers.
"This year the main focus was highlighting new talents within the different fields of filmmaking," says Tramberg. "Our motto is: Learn from our mentors, from the mistakes they made, so you don't have to make them."
The Campus selected over 40 young professionals from Europe, uniting them with international mentors, with the goal of forming connections outside of Estonia. "As we saw in First Feature, we are seeing the borders of filmmaking disappear, and the importance of international co-production and understanding how it works is coming to light more and more," says Tramberg. "You never know when you'll meet your next partner in film!"