During the 2018-19 awards season, the US Academy of Motion Picture Arts and Sciences made itself appear rather ridiculous when it announced it was banishing four of the lower-profile Oscar categories to the ceremony's commercial breaks.
It later effected an embarrassing climbdown following an intensification of the outcry after it became clear the awards being downgraded the first year would be cinematography, editing, hair and make-up, and live-action short.
It is easy to have sympathy for the pruning impulses of the organisers of an awards ceremony that comprises 24 categories ― of which only six are for actors, director and film ― and regularly pushes towards four hours in duration. Appropriately honouring all aspects of the film creative community while also delivering a ratings hit is a tightrope walk that gets trickier as the TV audience's boredom threshold seemingly sinks lower with each passing year.
The Hollywood Foreign Press Association (HFPA), meanwhile, would be forgiven for being smug. Its own Golden Globes ceremony makes no pretence of paying appropriate tribute to all facets of filmmaking endeavour. Instead, it is an awards show contrived to compress as many stars as possible into a single night of razzle-dazzle before sprinkling them with a few comic barbs courtesy of Ricky Gervais, who performs hosting duties for a fifth time on January 5.
It matters little that few viewers could tell you what the HFPA is, or name any of its roughly 90 members. This group of Los Angeles-based entertainment journalists toiling for foreign outlets has established its presence in the annual awards season with a show boasting a nicely memorable title and an audience-friendly format (combining stars from film and television). It also occupies a date in the calendar that offers several benefits ― beginning with nominations announced December 9. Studios can exploit the cachet of those nominations almost a whole month before the Bafta Film Awards nominations (January 7), and even longer before the ones for Oscar are announced (January 13).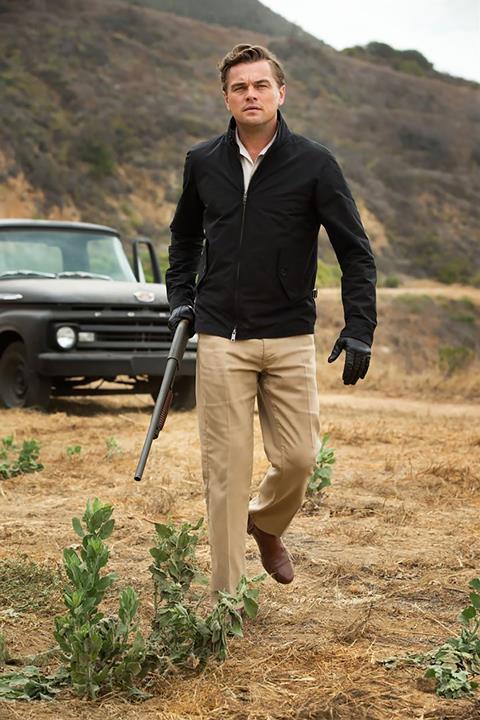 Are the Golden Globes prestigious and are they truly a bellwether for Oscar? Those may be the wrong questions. They are famous. They are watched ― by 18.6 million US TV viewers in 2019, very close to the show's 10-year average of 18.7m. And their fame is amplified by all those studios keen to trumpet Globe nominations and wins through their paid marketing communications. As one prominent US awards campaigner ― speaking anonymously to Screen International ― puts it: "The reality is that they are important." This person then adds: "Everything has some importance. You try to get the Academy to pay attention to your movies. Everything means a little something. If you get no traction anywhere, that's not good. People know the Globes and the Academy often go their separate ways, but it's all additive."
This year's races
As ever, the separation of the Globes' best picture and lead acting categories into drama and comedy/musical looks set to provide a profile boost to a number of titles this year. Quentin Tarantino's Once Upon A Time In… Hollywood and Taika Waititi's Jojo Rabbit will compete in comedy. Those two films are considered front runners in this year's race and are likely nominees in any set of awards. But Dexter Fletcher's Rocketman and the Safdie brothers' Uncut Gems ― both submitted for comedy/musical ― could prove beneficiaries of the Globes system. A strong showing at the Globes for these titles really could put them on the Oscars map, while also providing further validation for Rocketman with the largely UK-based Bafta voters.
Also vying for a spot in the comedy/musical category are the likes of Craig Brewer's Dolemite Is My Name, Rian Johnson's Knives Out, Lorene Scafaria's Hustlers, Olivia Wilde's Booksmart and the joker in the pack, which remains unseen as this edition goes to press, Tom Hooper's Cats.
Not competing for best picture ― musical or comedy is Lulu Wang's The Farewell. This is because of the Globes rule that states a film with majority foreign-language dialogue must compete in the foreign film category. Unlike the Academy Awards, entrants to the Globes can compete in only one film category: drama, musical or comedy, animation or foreign (documentaries are ineligible at the Globes, a category omission the HFPA might wish to address).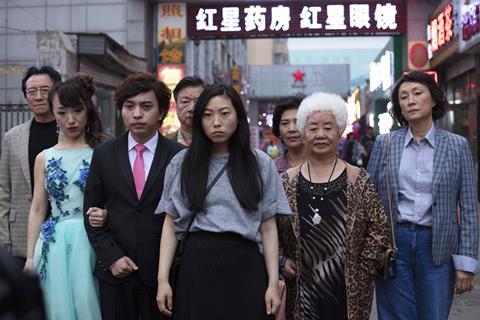 However, unlike films, individuals are permitted to cross categories. Last year, ROMA competed in foreign language at the Globes (it was ineligible in drama), but nevertheless won best director for Alfonso Cuaron. This year, The Farewell's Awkwafina will compete for best actress in a musical or comedy. The last person from a foreign-language film to snag a Golden Globe nomination for acting was Isabelle Huppert, who was nominated for best actress in a drama for Elle ― winning the award at the 2017 ceremony. The teams pushing Bong Joon Ho's Parasite and Pedro Almodovar's Pain & Glory (both running in foreign film) will surely be availing themselves of these opportunities.
The Oscars' system of allowing each country just one submission to the international feature film award (formerly foreign-language film) always brings a few notable casualties, and this year most prominent is Céline Sciamma's Portrait Of A Lady On Fire, which was passed over by the French selection panel in favour of Ladj Ly's Les Misérables. Sciamma's film has a decent chance in the foreign-language category at the Globes, and so does Chiwetel Ejiofor's The Boy Who Harnessed The Wind, given this voter pool's preference in the past for films directed by film stars (it nominated Angelina Jolie's First They Killed My Father in 2018).
Like Portrait Of A Lady On Fire, The Farewell is not eligible in international film at the Oscars ― its country of origin, the US, does not submit a title to the category. This season's foreign-language Globes nominees may end up looking rather different from the five that make it through in the equivalent Oscar category ― as they did in 2016 and 2017 when only two titles in those years were common to both sets of awards (Son Of Saul and Mustang; and then a year later, The Salesman and Toni Erdmann).
Whatever happens at the Globes, it is arguable their impact on the Oscars could be bigger than ever this time due to a simple factor of timing. This awards season, the Academy Awards ceremony is on February 9 ― which compares with February 24 in 2019. The nominations process is likewise accelerated, with voting in the nominations round beginning on January 2 and ending at 5pm on January 7. As our awards campaigner points out: "The Globes gives you a great opportunity to speak to an awards audience when people have ballots in their hands. This year, the show is on January 5 when everybody is in the middle of voting. People are watching, you win and get an opportunity to really speak."