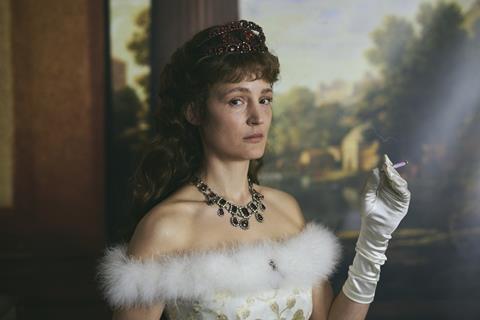 Regularly securing nominations in the international feature film category of the Academy Awards, Europe has had mixed fortunes recently when it comes to winning the coveted Oscar statuette. In fact, Thomas Vinterberg's comedy-drama Another Round is the only winner from the continent in the past five years, when the Danish film took the prize in 2021.
Europe dominated the shortlist for the Oscars' international feature film category in 2022 with 10 of the 15 entries, and also yielded three of the five final nominees: Jonas Poher Rasmussen's Danish animated feature Flee, Joachim Trier's Norwegian comedy-drama The Worst Person In The World and Paolo Sorrentino's Italian autobiographical feature The Hand Of God. On the night, all lost out to Japan's Drive My Car by Ryusuke Hamaguchi.
Several contenders from Europe are strongly favoured for nominations in 2023, and are in with a realistic chance of vying for the prize. At press time, 40 countries from Europe had submitted entries to the international feature film category, down slightly from last year's 41. Russia has not submitted a film, as Moscow's cultural isolation deepens following the invasion of Ukraine. It is the first time Russia has boycotted the film awards since the collapse of the Soviet Union in 1991.
Festival factor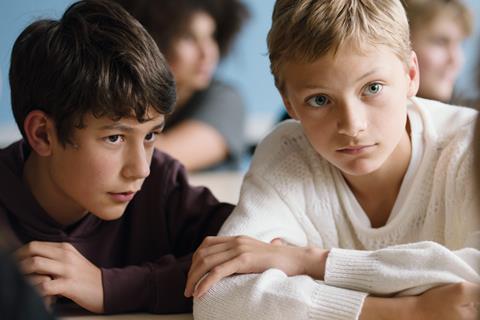 This year's A-list festivals Cannes, Venice, Berlin and Sundance have thrown up several of the strongest European contenders for the Oscars.
Cannes was the launch platform for Lukas Dhont's Close for Belgium. The story of two boys whose tender friendship is tragically broken, the film shared the grand prix with Claire Denis' Stars At Noon. Like many of the titles previewed here, Close will also compete in the 2023 Bafta equivalent category of film not in the English language by virtue of timely UK distribution — via Mubi in the case of Dhont's film.
Also competing in both the Baftas and Oscars is France's Saint Omer, the first fiction feature from documentary director Alice Diop. Winner of the Silver Lion grand jury prize at Venice, the storyline centres around a young novelist who follows the trial of a Senegalese immigrant accused of murdering her daughter.
France will be hoping the film breaks a 30-year barren streak in the international feature film Oscar category (formerly known as best foreign-language film). Saint Omer was chosen by a recently revamped French selection committee, which considered a shortlist of titles that included Mia Hansen-Love's One Fine Morning, Alice Winocour's Paris Memories, Eric Gravel's Full Time and Lise Akoka and Romane Gueret's The Worst Ones.
The revamp of the French selection committee was prompted by Julia Ducournau's Palme d'Or-winning Titane earning the coveted submission slot last time around… and then failing to make the shortlist of 15.
The territory might take heart in figures suggesting that in addition to Saint Omer, some 22 of the 93 films submitted for the best international feature category are French co-productions and four are fully French or majority French films. These include entries from Japan, Cambodia, Turkey, Austria, Portugal, Algeria, Denmark and more.
Ali Abbasi's Holy Spider — based on the real-life story of an Iranian serial killer of sex workers in the holy city of Mashhad, and following the storyline of a female journalist investigating the murders — won the best actress prize for Zar Amir Ebrahimi at Cannes and is Denmark's international entry for 2023 (see In Conversation, page 20). The territory has been on something of a hot streak at the Oscars in recent years: its 2022 submission Flee secured a nomination following Vinterberg's win with Another Round. Altogether Denmark has had four wins and a further 10 nominations.
Other Cannes prize-winners from this year put forward for Oscar contention include Jerzy Skolimowski's EO for Poland, Marie Kreutzer's Corsage for Austria and Tarik Saleh's Cairo Conspiracy (formerly known as Boy From Heaven) for Sweden.
Featuring Isabelle Huppert among its ensemble cast, EO follows the life of a donkey from a Polish circus to an Italian slaughterhouse. Premiering in Competition at Cannes, the drama picked up the jury prize (jointly awarded with Felix van Groeningen and Charlotte Vandermeersch's The Eight Mountains). Poland has won the Oscar once, in 2015 with Pawel Pawlikowski's Ida, and has been nominated a further 11 times out of 57 submissions — the first nomination in 1964 for Roman Polanski's Knife In The Water.
Historical drama Corsage premiered in Cannes' Un Certain Regard, where it picked up the best performance award for Vicky Krieps as the 19th-century Empress Elisabeth of Austria who, on turning 40, starts to rebel against her public image. The film went on to win the best film prize at the BFI London Film Festival in October. Austria has twice won the international feature prize — Michael Haneke's Amour in 2013 and Stefan Ruzowitzky's The Counterfeiters in 2008 — and has received a further two nominations.
Cairo-set political thriller Cairo Conspiracy (released as Boy From Heaven in some territories) - about a fisherman's son who is thrown into a brutal power struggle between Egypt's religious and political elite — premiered in Competition at Cannes, where it won the best screenplay prize. Sweden's most recent nomination came in 2018 for Ruben Ostlund's The Square while Ingmar Bergman's Fanny And Alexander was its last winner, in 1984.
Family dramas find favour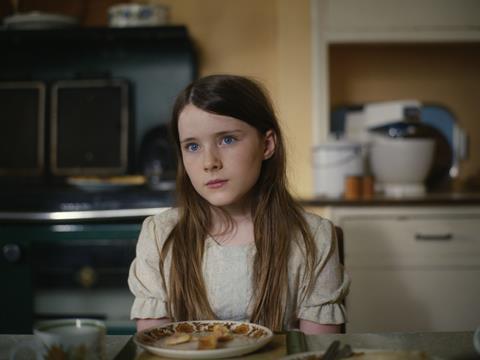 Other contenders to have premiered in Competition at Cannes include Mario Martone's Nostalgia for Italy, which is set in the director's hometown of Naples and stars Pierfrancesco Favino as a man who returns to his roots after four decades of being away. It beat 11 titles under consideration by Italy's selection committee, including Susanna Nicchiarelli's Chiara and joint-Cannes jury prize-winner The Eight Mountains.
Italy's The Hand Of God reached nomination stage last time around and The Great Beauty (also Sorrentino) won in 2014.
Carla Simon's Alcarràs looks like a contender, having scooped the Berlinale's Golden Bear. The Spanish submission — about a family of Catalan peach farmers whose life changes when the owner of their estate dies and his heir has other plans for the land — is Simon's second feature, after 2017's Summer 1993.
Spain has four wins and a further 16 nominations for the international feature Oscar under its belt, with Pedro Almodovar's Pain & Glory its most recent nominee, in 2020, and Alejandro Amenabar's The Sea Inside its last winner, in 2005.
Irish-language drama The Quiet Girl (An Cailín Ciúin) — likewise a family-focused film and Berlinale 2022 participant — is a strong entry for Ireland. Writer/director Colm Bairead's debut feature is the highest-grossing Irish-language film of all time around the world, and the first to gross more than €1m ($1.02m) at the UK-Ireland box office. It won the best film award in Berlin's Generation Kplus strand, and eight prizes at the Irish Film and Television Awards, including best film.
Michael Koch's A Piece Of Sky (Drii Winter) for Switzerland won a special mention from the international jury at the Berlinale, where it played in Competition. Set in a remote Alpine village, Koch's second feature centres on a recently married rural wife's attempts to deal with her husband's increasingly erratic behaviour after he is diagnosed with a brain tumour.
Switzerland has twice taken the international feature award at the Oscars: Richard Dembo's Dangerous Moves in 1985 and Xavier Koller's Journey Of Hope in 1991.
Alli Haapasalo's Girl Picture is a contender for Finland, having secured the audience award in Sundance's world cinema dramatic strand. The story of three teenage girls whose meeting sparks first loves and new desires, Girl Picture is Finland's 35th submission to the international feature award. It has yet to win, but did pick up a nomination in 2003 with Aki Kaurismaki's The Man Without A Past, and last year Juho Kuosmanen's Compartment No. 6 made the shortlist.
There could be a fair wind behind another Sundance premiere, Maryna Er Gorbach's Klondike for Ukraine. A festival favourite, Gorbach's war drama picked up the directing award in Sundance's world cinema dramatic section, the Panorama prize at Berlin and best director at Sarajevo, to name a few. The Ukraine-Turkey co-production follows a family living on the border of Ukraine and Russia during the conflict with Russia that began in 2014.
Likewise, set to command attention is Edward Berger's All Quiet On The Western Front. The first German-language adaptation of Erich Maria Remarque's classic anti-war novel published in 1928, this First World War drama was selected from a pool of nine films to fly the flag for Germany. Netflix backed and distributes the film, which world premiered at Toronto. The original, English-language version won the best picture and director Oscars in 1931.
Norway has also put forward a big-budget war drama. Gunnar Vikene's War Sailor (Krigsseileren) is the country's most expensive film ever, and follows two Norwegian civilian merchant sailors who find themselves thrust into danger during the Second World War. War Sailor made its world premiere at the Norwegian International Film Festival Haugesund in August, where it won the audience award, and screened as part of Toronto's Contemporary World Cinema section.
Norway's 2022 submission was Joachim Trier's global success The Worst Person In The World, which made both the Oscar and Bafta nomination stages.
Best of the Balkans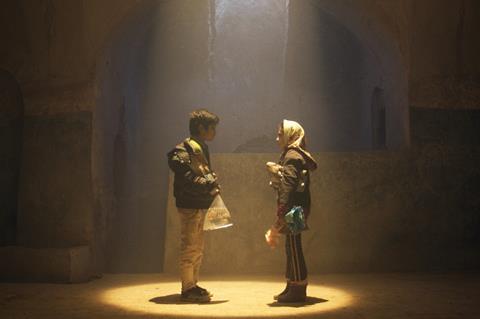 There are a number of promising films from the Balkans. Teona Strugar Mitevska's The Happiest Man In The World for North Macedonia is the director's second submission to the Oscars — after 2008's I Am From Titov Veles — and follows two 40-somethings who start dating; one is looking for love and the other looking for redemption for his past. The film premiered in Venice Horizons this year, where Screen's reviewer called it "a dramatically potent, expertly staged piece that grips from the start".
Aida Begic's A Ballad, for Bosnia & Herzegovina, is the Bosnian director's fourth submission to the Oscar category — following 2008's Snow, 2012's Children Of Sarajevo and 2018's Never Leave Me. A Ballad follows a 30-year-old woman who moves back home after a divorce and auditions for a film shooting in the neighbourhood. It premiered at Sarajevo Film Festival, where it competed for best film, but lost to Juraj Lerotic's Safe Place, which is Croatia's Oscar entry.
Bosnia & Herzegovina won the international Oscars category in 2002 with Danis Tanovic's No Man's Land and picked up a nomination in 2021 for Jasmila Zbanic's Quo Vadis, Aida?; Croatia has never been nominated.
Ion Bors's Carbon, for Moldova, is a 1990s-set black comedy following two friends who stumble on a carbonised body and embark on an unusual road trip to investigate its identity. The country's third-ever Oscar submission premiered in the New Directors strand at this year's San Sebastian, after winning the WIP Europa industry award at the festival in 2021.
A regular participant in this award despite being the home of the English language, the UK has submitted Hassan Nazer's Winners. Set in a small Iranian village, the film follows two children who discover a gold statuette and go on an adventure to find its owner. It world premiered at Edinburgh International Film Festival, where it picked up the audience award. Winners was picked by a Bafta selection committee; any UK feature that is predominantly non-English language is eligible. Previous UK films submitted for the category include Chloe Fairweather's documentary Dying To Divorce, Chiwetel Ejiofor's The Boy Who Harnessed The Wind, Rungano Nyoni's I Am Not A Witch, Sarmad Masud's My Pure Land, Babak Anvari's Under The Shadow and Sean Ellis's Metro Manila.