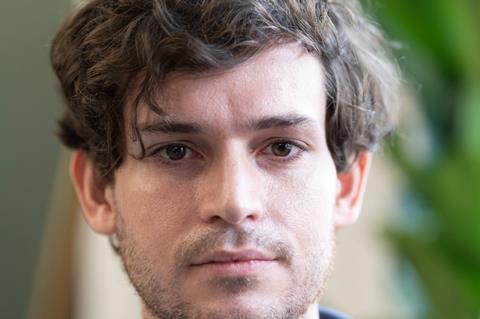 The executive producer (TV) in the London office of film and TV outfit See-Saw Films, whose credits include the young-adult series Heartstopper for Netflix, reveals who he trusts for film and TV recommendations from his family, friends, and colleagues.
I'm lucky to have some close friends working in similar jobs in the television industry. Josh Cole, head of comedy at BBC Studios, and I are bound in love for Lisa Kudrow's The Comeback. Emily Harrison, executive producer at Clerkenwell Films, and I have Mad Men and early episodes of The Simpsons in common and are constantly sending each other pictures and quotes from both shows.
Making television is such a privilege, but it is an emotional, time-consuming occupation. I love the shorthand I have with friends who are also going through the same thing. Anything Josh and Emily like, I automatically bump up to the top of my watchlist.
Emily recently recommended the Storyville documentary Try Harder! about students in San Francisco navigating the US university application process, which I loved for its humour and heart.
I recently invited the mainly teenage cast of Heartstopper, along with Euros Lyn [the show's director] and Alice Oseman [the show's creator, on whose novels it is based] to a screening of The Power Of The Dog. I loved watching it all together and then hearing everyone's thoughts afterwards, across such a wide age spectrum. It got everyone talking.
Making Heartstopper for Netflix has been a labour of love and has meant Alice and I have been in constant conversation on WhatsApp throughout the past couple of years. Alice's taste is a constant guide, and I've watched brilliant shows from Good Omens to What We Do In The Shadows on her recommendation. Euros Lyn pointed me to Maggie O'Farrell's beautiful novel Hamnet, which I loved.
I don't read reviews because I hate spoilers.
There's an army of dedicated, passionate Heartstopper fans on Twitter. I find them endlessly entertaining. Young Royals, Tick, Tick… Boom!, Tom Holland, Zendaya — they love them all.
A close friend insisted we see Drive My Car at the cinema, which I was resistant to because it's three hours long. I was wrong — it was amazing.