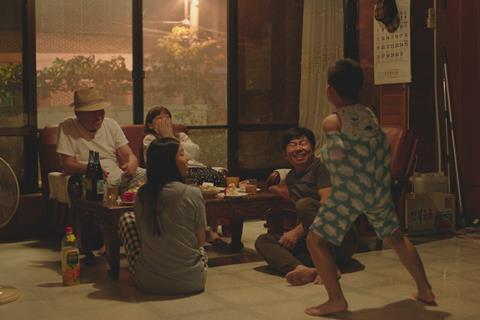 Telling a deeply personal story was crucial for Yoon Dan-bi, the South Korean writer-director of family drama Moving On, which won the Bright Future competition at the International Film Festival Rotterdam (IFFR) this week.
"Some filmmakers are inspired by external factors or a single image but I've tried to show myself honestly… with a film based on my own experience," says the filmmaker of her first feature.
The story centres on a young brother and sister, who move into their grandfather's home in the wake of a divorce. They are quickly joined by their aunt, whose marriage is on the rocks, putting three generations under one roof.
While Yoon says she never moved in with her grandfather, she explains that the experiences she shared with the character – particularly the young sister Okju – were based on the emotions she felt when her grandmother died and her feelings toward her parents.
She was also dissuaded from embellishing her story with exaggerated elements by her cinematographer and co-producer, Kim Gi-hyeon. "My first draft was more dramatic but my cinematographer advised me not to obsess over this idea and focus on a simple outline: 'One family reunites with their grandpa and then parts from him'," she recalls.
The feature began life as Yoon's graduation project from Dankook University's Graduate School of Cinematic Content, after she previously gained attention with short film Fireworks at local festivals in 2015.
With a budget comprised of investment from the school and from her own production outfit Onu Films, Yoon went in search of the house that would prove an essential element. "I spent a lot of time finding the right house as it is the main setting of the film and an important character," she says.
"From an area that was being redeveloped to a more rural one, I searched everywhere until I found a nice, old house that even better than the one I had imagined. It has been the home of one couple for more than 50 years so is stuffed with things built up over decades."
Casting the family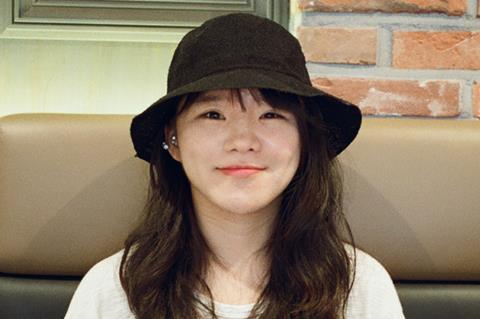 Assembling the family came next, beginning with Yang Heung-ju who plays the recently-divorced father, and whom Yoon had admired since his performance in Jang Woo-jin's Autumn Autumn, which played in the Berlinale's Forum section in 2017.
For the youngsters, newcomer Choi Jung-un was cast as 18-year-old Okju, based on her "intense and mysterious" presence in a short film seen by Yoon, while auditions were held to cast her younger brother, Dongju.
"When I first saw the actor, he looked a bit irritated," says Yoon of young star Park Seung-jun. "I asked why and he said he hadn't slept well, so I postponed the audition. I later picked him because he wasn't like the other child actors, trying to be polite. He was not at all intimidated."
Shooting the film from late September to mid-October in Incheon, Yoon wanted to film in scene order as much as possible. But time caught up with the production and the final scene had to be adapted at the last minute.
"The ending was originally intended to be set at midday but as it was quite an emotional scene, it took longer than expected," she recalls. "We tried to reschedule but couldn't co-ordinate with the actors and there was concern that the seasons were changing. After much thought, I changed it to a night scene and it proved a good choice. If we hadn't taken the time, that scene would have contained the important emotions that were necessary."
Award winner
The effort paid off, winning four prizes - the Directors' Guild of Korea (DGK) Award, the NETPAC Award, the KTH Award and the Citizen Critics' Award – at the Busan International Film Festival where the film received its world premiere in October 2019.
The prize money has helped Yoon return investment to Dankook University, retrieving the rights to the film, which is being represented internationally by M-Line Distribution and is set for release in South Korea in August. The film also benefited from Busan's Asian Cinema Fund's post-production fund.
Looking back on her film, Yoon adds: "When I first saw Good Morning by Ozu Yasujiro, I felt he was a good friend of mine, even though I don't know him. I just hope my film can be a friend to someone too."