Winners revealed in Generation 14plus strand of the Berlinale.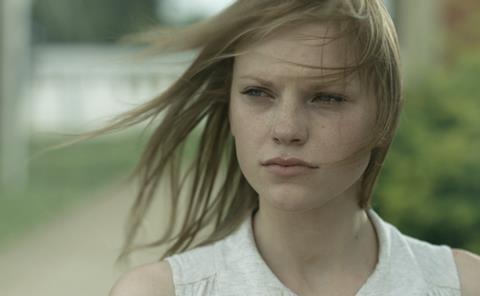 Latvia's Mellow Mud (Es esmu šeit) has won the Crystal Bear for Best Film in the Generation 14plus strand of the Berlin Film Festival (Feb 11-21), as voted by the 'youth jury'.
The feature debut of Latvian director Renārs Vimba received its world premiere in the youth strand of the Berlinale and centres on a 17-year-old girl and her little brother who keep the death of their grandmother secret in an attempt not to lose their home.
Mellow Mud was acquired by sales outfit Pluto Film ahead of the festival and introduced to buyers at the EFM.
The jury said of the feature: "We were particularly impressed by a film that managed to create powerful and expressive images in spite of its spare dialogue and understated performances.
"Thanks to a convincing portrayal of the female protagonist, we were able to accompany her on a journey that movingly depicted the search for personal self-determination, strength and responsibility. In an inspirational fashion, this film production captures the decisive process of personal growth experienced by young people on their way to becoming adults."
Balcony, from UK director Toby Fell-Holden, won the Crystal Bear for the Best Short Film while The Body Is a Lonely Place (Kroppen är en ensam plats), from Swedish director Ida Lindgren, secured a mention mention in the category.
International Jury
Roberto Doveris' Chilean feature Plants (Las plantas) was given a special mention from the youth jury but was awarded the Grand Prix for Best Film and €7,500 by the international jury.
The international jury, which included Sam de Jong, Petros Silvestros and Liz Watts, said of Plants: "We were strongly pulled towards a movie that sank into our subconscious.
"The director managed in a profound and extremely cinematic way to convey the sexual awakening of a young woman against a background of family under duress. The central performance is at once strikingly brave and also wonderfully vulnerable.
"The whole film announces a filmmaker not afraid of extending the boundaries of cinematic language and storytelling. This film is an unforgettable sui generis.
A special mention was granted to Zhaleika, from Germany's Eliza Petkova.
The special prize of the Generation 14plus International Jury for the Best Short Film, including €2,500, went to Romania's A Night in Tokoriki (O noapte in Tokoriki), directed by Roxana Stroe.
Again, Sweden's The Body Is a Lonely Place (Kroppen är en ensam plats) secured a special mention.