Copenhagen's CPH PIX (April 9-22) will be bookended by films from two Danish directors shooting in the UK – Jeppe Ronde's Welsh teen suicide drama Bridgend [pictured] and Thomas Vinterberg's Thomas Hardy adaptation, Far From The Madding Crowd.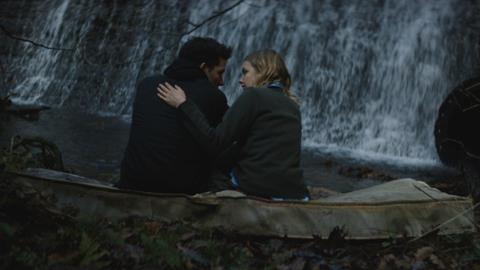 The audience-focused CPH PIX will show 130 feature films during 420 screenings and events.
Festival director Jacob Neiiendam said: "Artistically it's a strong year for Danish cinema."
Indeed, three Danish debut features will screen at PIX. "The first features from Thomas Daneskov [The Elite], Anna Sofie Hartmann [Limbo] and Jeppe Rønde showcase a diversity and nerve we have been missing in our fiction films, and they are just the tip of the iceberg," added Neiiendam.
"We always wanted the festival to be a platform for local films which wouldn't play well with regular releases, and this year we've been flooded with films produced outside the standard support system - and they are good films."
Opening night will also present the Nordisk Film Prize - worth €15,000 - to a new Danish film talent.
Other Danish films in the programme include Samanou Achece Sahlstrom's In Your Arms and Christian Braad Thomsen's Fassbinder: To Love Without Demands.
PIX also has international offerings with this year's three artists in focus being Alex Ross Perry, Larry Clark and Fabrice Du Welz.
France's Bertrand Bonello will be the subject of a retrospective, and the festival will also have a focus on emerging filmmakers from Vietnam.
The festival is known for its screenings in alternative venues, and this year's On Location offerings include Marco Ferreri's La Grande Bouffe in a restaurant serving an all-night menu; and Kim Ki-duk's The Isle in the city's canals.
Among the musical events, band Bob Hund will play an original live score for Man With A Movie Camera, and Robert Rich will play a "sleep concert" in the vaults of a former church.
New Talent Grand PIX – Competition
(For first-time filmmakers, €10,000 prize)
Thomas Daneskov, The Elite (Denmark)
Anna Sofie Hartmann, Limbo (Germany)
Jeppe Rønde, Bridgend (Denmark)
Antoine Barraud, Portrait of the Artist (France)
Juan Schnitman, The Fire (Argentina)
Laura Bispuri, Sworn Virgin (Alb-Ger-Ita-Swi-Kos)
Sonja Prosenc, The Tree (Slovenia)
Ronnie Sandahl, Underdog (Sweden, Norway)
Yiannis Veslemes, Norway (Greece)
Emine Emel Balci, Until I Lose My Breath (Tur-Ger)
The Audience Award
(with newspaper Politiken; winning film to get marketing support for Danish theatrical distribution)
White God, Kornél Mundruczó (Hun-Ger-Swe)
The Wonders, Alice Rohrwacher (Ita-Swi-Ger)
Hungry Hearts, Saverio Costanzo (Italy)
Clouds of Sils Maria, Olivier Assayas (France, US)
The Cut, Fatih Akin (Ger-Fra-Ita-Rus-Can-Pol-Tur)
May Allah Bless France!, Abd Al-Malik (France)
600 Miles, Gabriel Ripstein (US, Mexico)
The Duke of Burgundy, Peter Strickland (UK)
Petting Zoo, Micah Magee (Germany, Greece, US)
Virgin Mountain, Dagur Kári (Iceland, Denmark)
Marshland, Alberto Rodríguez (Spain)