Busan Metropolitan City mayor Suh Byung-soo has offered to step down as organizing committee chairman of Busan International Film Festival (BIFF), while stating BIFF festival director Lee Yong-kwan's contract will not be renewed after Feb 26.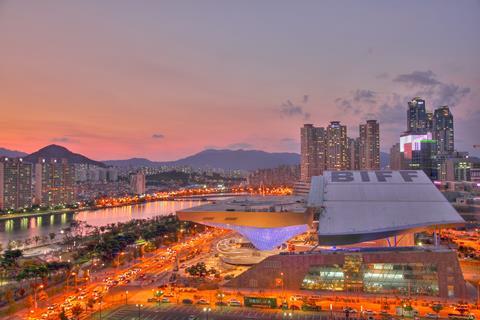 The move is the latest in the saga following Busan City's attempt to block the 2014 BIFF screening of controversial ferry disaster documentary The Truth Shall Not Sink With Sewol. After the fest went on with the screening, City Hall asked Lee to step down as fest director in January 2015.
When he refused, what was widely seen as a targeted retaliatory audit was carried out and Busan City in December last year requested prosecutors investigate Lee on charges of mismanagement of funds.
Industry backlash
Lee and the festival have seen worldwide support from leading filmmakers and industry representatives over the past months. Filmmakers such as Old Boy director Park Chan-wook and local distributors have said they would boycott BIFF if Lee were to be forced out.
Most recently, in an open letter to mayor Suh, a growing list of more than 110 film industry representatives - including Cannes Film Festival head Thierry Fremaux, Berlinale head Dieter Kosslick, Venice's Alberto Barbera and Toronto's Piers Handling - called for the mayor to preserve BIFF's independence and Lee's position as fest director. [Click here for a PDF of the letter and a list of signatories… or see below for sample text from Cannes.]
Emergency press conference
Suh called an emergency press conference this afternoon (Feb 18) to say he would "leave the organizing committee chairmanship to a nongovernmental [person] for a new beginning and innovation for the Busan International Film Festival" - using Lee's end of contract as a starting point.
He expressed dismay that his "sincerity" about guaranteeing the fest's "autonomy and independence in the artistic field" has not been conveyed, but rather misunderstood.
The mayor pledged he would increase support for films by creating a film fund and constructing a studio in the city whose ambitions to become an 'Asian cinema hub' have developed together with the growth of BIFF.
Fest response
BIFF issued a statement today welcoming the mayor's offer to resign but questioning his motives saying they "cannot help but suspect it is a measure to force festival director Lee Yong-kwan's dismissal."
"The Busan International Film Festival and foreign and domestic cineastes have not asked for mayor Suh Byung-soo's resignation as organizing committee chairman, but for him to guarantee independence and autonomy," said the statement.
Pointing out a revision of BIFF's articles of association would be necessary for the change in chairmanship, which ex officio has always gone to mayor of the city, the festival urged Seo to take a lead in cementing the fest's autonomy and independence in the articles revision.
Due process
Lee's contract still needs to be renewed before Feb 26 if he is to go on as festival director. This would have to be done at a regular general assembly, usually scheduled for February. Although Lee is likely to get the votes needed to be reinstated, the organizing committee chairman has the power to veto any motions and resolutions.
OPEN LETTER TO MAYOR SUH BYUNG SOO
To Mayor Suh Byung soo, Mayor of Busan Metropolitan City:
We are all active in the film cultures or film industries of our countries, and we have watched the growing conflicts between your city and the film festival with mounting concern.
In just twenty years, the first nineteen of them completely free from political interference, BIFF has become not only a source of pride to the people of Busan but also a key institution for the film industries of Korea and its Asian neighbors. BIFF is now a world-famous event, and a magnet for film people from all over the globe. One key reason that it has achieved so much so quickly is that it has maintained its independence and championed freedom of expression. We applaud the festival's determination to screen films of all kinds and its commitment to debate and the free exchange of views and opinions.
Our concern leads us to call on you and the city and not to damage the festival or its independence, and to stop applying political pressure to the festival's leaders and programmers. The events of the past year not only threaten that independence but also put the entire future of BIFF at risk. We have been impressed by Mr Lee Yong-kwan's directorship of the festival, and we see no valid reason for him to resign. We also deplore the fact that what seem like dubious legal issues have been brought into the issue.
All of us want to see BIFF continue to grow and prosper, with the team that has led the festival in recent years remaining in place.
Yours sincerely
Thierry Fremaux
General Delegate