EXCLUSIVE: Portmanteau film will feature segments from young Russian directors.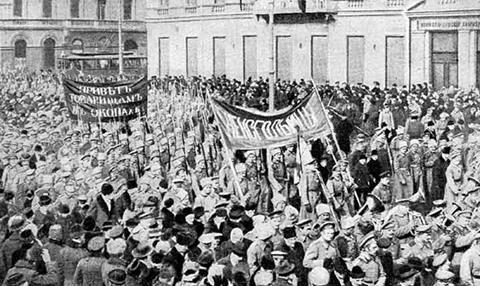 A portmanteau movie is being planned to mark the centenary of the 1917 Russian Revolution, involving some of the most talented young directors in Russia.
The film, produced by the New People Film Company, is also set to include contributions from established international filmmakers. Four stories are initially being prepared.
The Fuel by Mikhail Arkhipov is the story of a self-taught blacksmith trying to save his village from starvation in 1918.
Arms and Palms Of October by Arseny Zanin will use the montage methods of legendary Russian filmmaker Sergei Eisenstein, the director of Strike and Battleship Potemkin.
The Georgian by Nika Barabash and Andreas Konstandakes will tell the story of a petty thief (who looks remarkably like a young Stalin) who prospers in the storm of revolution.
Lenin by Denish Shibaev is set in Donbass in the present day and follows some eccentrics whose passion is restoring old Soviet monuments, mostly old statues of Lenin. Their leader Maxim claims he has state funding for his project - but it turns out that it is his own initiative.
The idea is to link these short films with excerpts from an animated feature about the revolution from Yuri Norshtein.
Producer Mila Rozanova is here in Cannes, introducing the project to potential backers. The project is likely to be put together as a European coproduction - and it will examine the Russian Revolution's impact on Europe as well as on Russia itself.
At the Cannes Marché, New People Film Company is also introducing buyers to The Draft, the latest feature from Sergey Mokritsky (director of Battle For Sevastopol). The sci-fi film is based on the bestseller by Sergey Lukianenko, author of the highly successful Nightwatch series.