EXCLUSIVE: A crime farce, prison drama, Highland thriller and fantastical love story among titles.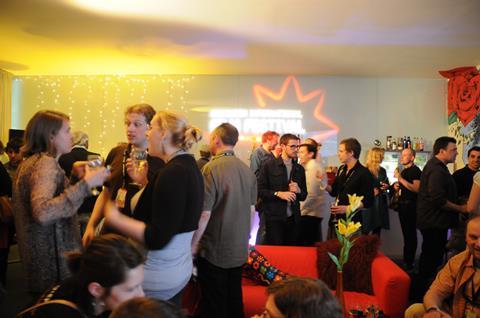 The Edinburgh International Film Festival (EIFF) has confirmed the feature film projects and filmmaking teams who will be participating in the fourth year of development and mentoring programme EIFF Network.
The Network participants are:
writer/director John Addis and producer Sukey Richardson with their crime farce Deadbeat;


screenwriter Brian Martin and his prison based drama Inside;


screenwriter Nat Luurtsema, director Isabelle Sieb and producer Diarmuid Hughes with their black comedy drama Poppy;


writer/director Iain Mitchell with his highland thriller Keeper;


screenwriter Melissa Iqbal with her science fiction thriller The Ark;


screenwriter Line Langebek and director Samantha Harrie with the fantastical love story When I Could Fly.
The initiative is run in partnership with story editor Kate Leys and supported by the Creative Skillset Film Skills Fund and Creative Scotland. Network aims to connect filmmaking teams with industry as they develop feature projects.
It is aimed at screenwriters, directors and producers, working individually and in teams, and runs across ten months during which teams work closely with mentors, develop their films and take them out into the industry.
Participants come from across the UK and have backgrounds in all areas of filmmaking. EIFF Network connects them with each other and with industry professionals to help move them through the development process and towards finance and production.
Confirmed mentors for 2015 include producer Ivana MacKinnon (Slumdog Millionaire) and writer/producer Peter Ettedgui (Onegin, Kinky Boots).
This edition of Network will run until March 2016. All participants will attend EIFF between June 17 -28 and the teams will meet again at the London Film Festival in October.