The Goteborg Film Festival is adding TV drama to its usual public film programme for its 2016 edition.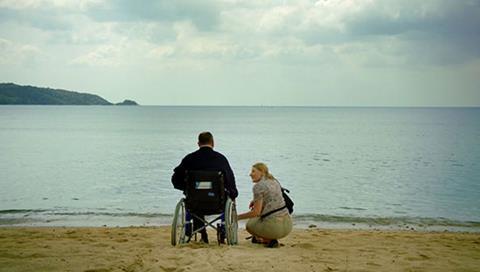 Goteborg (Jan 29-Feb 8) is already well known as a meeting place for the TV industry, because of its industry TV Drama Vision two-day programme.
Now the festival's new TV section will showcase several Nordic programmes. They include:
The Most Forbidden (Sweden)
A miniseries by Tova Magnusson written by Asa Lantz based on Kerstin Thorvall's 1976 autobiographical novel about a middle aged woman's desires.
Follow the Money (Denmark)
A drama series from Jeppe Gjervig Gram and Per Fly starring Bo Larsen as a detective investigating how a company might have been involved in a death on the Danish coast.
Occupied (Norway)
Based on a Jo Nesbo idea, this story looks at a Norwegian prime minister in a fictitious near future when he wants to shut down fossil fuel production, leading Russia to invade Norway.
Trapped (Iceland)
Baltasar Kormakur created this series about a murderer on the loose in an Icelandic coastal town, where Ólafur Darri Ólafsson is the police chief.
The Red Couple (Finland)
A story of the political couple Hertta Kusinen and Yrjö Leino.
Spring Tide (Sweden)
An adaptation of Rolf and Cilla Börjlind's novel of the same name, about a homeless former investigator (Kjell Bergqvist) and an aspiring police officer (Julia Ragnarsson) who come together to solve the case of a pregnant woman buried alive on a beach.
30 Degrees in February (Sweden)
The Swedish audience hit – about a group of Swedes embarking on a warm adventure in Thailand - returns for a second season, with some returning actors and some new characters. Directed by Andrea Östlund, Håkan Lindhe and Emiliano Goessens.
Festival artistic director Jonas Holmberg said: "It feels like the completely right time for the Göteborg Film Festival to include TV drama in its program in a well thought-out and structured way.
"We're happy that we've had such a strong response from the Nordic TV industry, which has made it possible for us to present a program of high international class.
"This is a program that says a lot about the Nordic countries today, about our history and our economic and ecological challenges."
Meanwhile, at the TV Drama Vision 2016 seminar on Feb 3-4, Finland will be the spotlight country, and the headline guests will include Polly Williams, head of scripted drama at eOne and Creative England's drama venture; screenwriter Anna Winger and producer Jörg Winger from German hit Deutschland 83; Dominique Jubin of Canal+ and directors Björn Stein and Måns Mårlind will present Midnight Sun as a work in progress.