Coens' Hail, Caesar! to receive UK premiere at festival.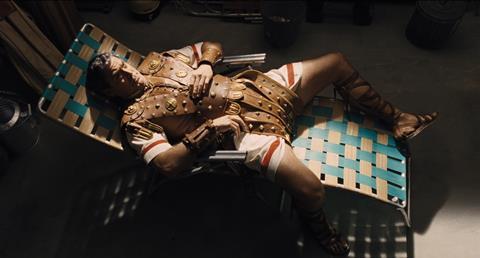 Glasgow Film Festival has announced it will open with the UK premiere of the Coen Brothers' Hail, Caesar! on Feb 17 and close with the UK premiere of Charlie Kaufman's Anomalisa on Feb 28.
Set during the golden age of Hollywood, Hail, Caesar! stars George Clooney, Scarlett Johansson and Tilda Swinton and will screen in Glasgow less than a week after its world premiere at the Berlin Film Festival on Feb 11.
The film is released by Universal Pictures worldwide and will open in UK cinemas on March 4.
Anomalisa, a stop-motion animation co-directed by Kaufman and Duke Johnson, won the Grand Special Jury Prize at Venice 2015 and was later acquired by Paramount in a deal thought to be worth $5m.
Distributed by Curzon, Anomalisa opens in UK cinemas on March 11.
The full festival programme will be announced on Jan 20.
Festival co-director Allison Gardner said: "We like to open the festival with something special to build audience excitement for the fortnight of films to come, and Hail, Caesar! is as big and beautiful a film as you can get.
"We are absolutely delighted to be screening the Coens' wonderful, all-star salute to Old Hollywood, and especially privileged to be hosting the film's UK premiere."
Festival co-director Allan Hunter added: "Charlie Kaufman has a rare ability to blow your mind and warm your heart at the same time. Anomalisa is a one of kind experience that finds incredible depths of human emotion in the plight of its stop-motion animated characters.
"I am so thrilled that we will be closing with the UK premiere of one of the year's most unforgettable films."