Best UK film is David Graham Scott's Iboga Nights.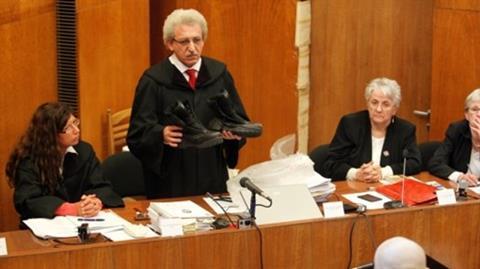 The Open City Docs Fest has awarded its Grand Jury prize to Judgment in Hungary by Hungarian director Eszter Hajdú.
The chair of the jury, Pawel Pawlikowski, said: "Judgment in Hungary is a pure observational documentary and yet it has all the qualities of great drama: compelling characters, twists, turns, and moments of horror and even comedy.
"By presenting the idiosyncrasies of the Hungarian legal system, it manages to capture the racism faced by the Roma community in Hungary. Like all great films, by focusing on something very narrow and specific it holds up a mirror to something universal."
The film is shot entirely in the confines of a courtroom, looking at the case of right wing extremists who attacked Gypsy communities.
The Best UK Film award went to David Graham Scott's Iboga Nights, of which the jury said: "With its spare yet telling portraits of people with desperate addictions, this compelling film brings the audience close to a very important issue."
A special mention went to Edward Owles for Auction House: A Tale of Two Brothers.
The Emerging International Filmmaker Award went to Trucker and Fox by Iranian director Arash Lahooti. A special mention went to Sherief Elkatsha's Cairo Drive.
In the My Street category, the jury awarded first prize to Feeding The Void, by French filmmaker Iris Lebrun.
"Feeding the Void combines rhythm, humour, and a boldness of approach to produce a touchingly honest and radical self-portrait," the jury said.
Second prize went to Nora Jaccaud's The Base and third prize went to The Land, I Farm by Gary Marshall.