Details revealed of 10 upcoming European features seeking distribution and sales agents.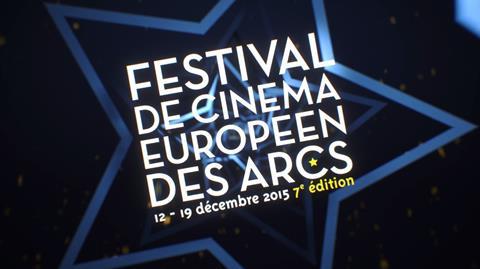 Scroll down for project details
Les Arcs European Film Festival (Dec 12-19) hosted its fifth annual Work in Progress event on Monday (Dec 14), offering industry a first look at 10 forthcoming features and documentaries from across Europe – eight of which are directed by female film-makers.
Hosted by the festival's artistic director, Frederic Boyer, directors and producers seeking sales agents and distribution introduced short clips of their films before discussing the productions, 2,000m up at the French ski resort.
A jury comprising Karlovy Vary artistic director Karel Och, Locarno artistic director Carlo Chatrian and Haugesund managing director Gyda Velvin Myklebust chose Elina Psykou's Son Of Sofia as the winner of the Digimage prize, worth €4,000 in services from post-production lab Monal Group [more here].
At the end of the event, Eurimages took the opportunity to announce that Les Arcs was one of four festivals selected for its new Lab Projects initiative [more here].
In what has become an annual tradition, the presentations were followed by wine, oysters and cheese in the snow, overlooking the valley.
Last year's batch of films included Grímur Hákonarson's Rams, which won the Un Certain Regard Award at Cannes in May and the top prize at Zurich in October; The High Sun (Zvizdan), directed by Dalibor Matanic, which won Cannes' Un Certain Regard Jury Prize; and Runar Runarsson's Sparrows, which debuted at Toronto before winning the top prize at San Sebastian in September.
LES ARCS WORK IN PROGESS 2015
Chris the Swiss (Swi-Cro-Ger) doc
Dir: Anja Kofmel
Pros: Dschoint Ventschr Filmproduktion (Swi), Nukleus Film (Croatia), ma.ja.de (Ger)
This documentary – half of which is told using animation – revolves around young Swiss journalist Chris Wurtenberg, who was found dead near the Serbo-Croatian frontline during the Yugoslav war in 1992. Some 25 years later, his cousin (director Anja Kofmel) investigates the mystery of his death.
Kofmel: "How do you show the cruelty of war? Animation is a powerful tool to tell the story in an abstract way."
Dede (Geo-UK)
Dir: Mariam Khatchvani
Pros: 20 Steps Productions (Geo) and Film & Music Entertainment (UK)
Set in a remote village, in the Georgian mountains, Dina elopes with a man with whom she has a child. But when her husband dies, she must abide by tradition and marry the first man who proposes, forcing her to move to another village and leave her child behind.
Producer Vladimer Katcharava: "It is a story based on real events, which happened to the director's grandmother. After casting for three years, we found our lead accidentally. [Natia Vibliani] is an amazing actor – even though she is not an actor."
Co-producer Sam Taylor: "We are trying to be ready in time for Cannes."
Game Girls (Fra-Ger-Pol) doc
Dir: Alina Skrzeszewska
Pros: Films de Force Majeure (Fra), Blinker Film (Ger), Lava Films (Pol)
Game Girls follows three women from Los Angeles' Ski Row, known as the homeless capital of the US. It marks the third documentary about Skid Row by Polish director Alina Skrzeszewska.
Producer Jean-Laurent Csinidis: "It's hard to film the women in Skid Row so Alina chose to focus solely on women. In order to develop trust, she ran expressive art workshops open exclusivity to women, where she found the main protagonists. The project today received support from Eurimages."
Home (Bel)
Dir: Fien Troch
Pro: Prime Time (Bel)
Presented at TorinoFilmLab and inspired by a true story, the film portrays the struggle between two generations: troubled teenagers, including one who has spent time in prison, and adults who seem alienated from their younger selves.
Troch: "This film is a mosaic: different characters that are all connected. Even scenes that are not directly related are related because it shows why these youngsters act as they do. The way we filmed it helped the actors be natural, such as not using lights."
The Last Thing (It-Swi-Fra)
Dir: Irene Dioniso
Pros: Tempesta Film (It), Amka Films (Swi), Ad Vitam (Fra)
Set at a pawnbrokers in Turin, Italy, three stories intertwine, navigating moral debt and personal redemption. Producer Carlo Cresto-Dina, whose credits include Alice Rohrwacher's Cannes Grand Prix winner The Wonders (Le Meraviglie).
One Step Behind the Seraphim (Rom)
Dir: Daniel Sandu
Pro: HiFilm (Rom)
Based on the experiences of director Daniel Sandu, a teenager enters a theological seminary to become a priest and discovers a corrupt and abusive system. Production company HiFilm scored success with its latest title Aferim!, which won the Silver Bear for Best Director at the Berlinale.
Junior producer Diana Parolu: "This film will have a strong social component and will shed light on the Orthodox Church and educational system. It will be challenging the Orthodox Church and will encourage Romanians to discover more about those priests seen as role models in Romanian society. On a more general level, it will encourage the public to differentiate between faith and religion."
Quit Staring at my Plate (Cro-Den)
Dir: Hana Jusic
Pros: Kinorama (Cro), Beofilm (Den)
The story centres on Marijana, a young woman who seeks solace in mindless sexual encounters, away from her mother, invalid father and simpleton brother with whom she lives in a tiny flat.
Director Hana Jusic: "Our lead is not a professional actress. I met her at the beach and persuaded her to join the film… My characters are animalistic and quirky, but with emotional depth and real conflicts."
Son of Sofia (Gre-Bul-Fra)
Dir: Elina Psikou
Pros: Heretic (Gre), Chouchkov Brothers (Bul), KinoElektron (Fra)
The film, about an 11-year-old boy who travels from Russia to Athens during the 2004 Olympic Games to live with his mother and an elderly Greek man, marks the second feature of Elina Psykou, whose The Eternal Return of Antonis Paraskevas was selected for the Berlinale in 2013 and won a hat-trick of awards at Thessaloniki, including the FIPRESCI Prize.
Presenting the film at Les Arcs, Heretic producer Giorgos Karnavas said the first cut of the film will be available by the end of February.
Valley of Shadows (Nor)
Dir: Jonas Matzow Gulbrandsen
Pro: Film Farms (Nor)
After a young boy's dog escapes into a forbidden forest, the youngster goes on a dangerous, mystical journey and meets a presence who guides him to safety, blurring the lines between reality and the supernatural.
Wolf and Sheep (Den-Afg-Fra-Swe)
Dir: Sharbanooh Sabat
Pros: Adomeit Films (Den), La Fabrica Nocturna (Fra), Zentropa (Swe)
A drama mixed with fantasy elements, centred on a community in a small rural village in Afghanistan.
Director Sharbanooh Sabat: "We tell the story through Sherpa kids that take care of sheep. We cast them mainly based on their faces and most are real shepherds. My parents believe in the Kashmir wolf. I was impressed by the fantasy and this story is about the community and their beliefs.
Zoology (Rus-Fra-Ger)
Dir: Ivan Tverdovsk
Pros: New people film (Rus), Arizona (Fra), Movie Brats (Ger)
This additional, unlisted project was shown at Les Arcs Work in Progress event. The latest feature from the director of Corrections Class centres on a woman working at a Russian zoo who one day wakes up with a large tail. The project, which wrapped shooting last week, was presented by producer Guillaume de Seille, from Paris-based Arizona Distribution.