Filipino director Lav Diaz among jury members.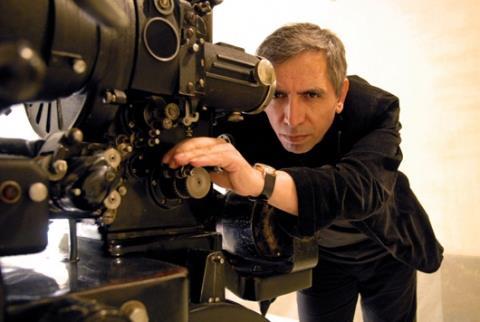 Iranian director Mohsen Makhmalbaf is to serve as president of the International Competition jury for the 5th On The Edge (Kray Sveta) International Film Festival (Aug 21-28) on the Russian island of Sakhalin in the North Pacific Ocean.
The jury will comprise: Filipino director Lav Diaz, who won Locarno's Golden Leopard last year for From What Is Before; leading Russian actor Danila Kozlovsky, who made a recent foray into Hollywood with Vampire Academy; and actress Anna Chipovskaya whose recent credits include Shpion and Yolki 3.
Makhmalbaf's last feature, The President, will be shown during the festival as a Russian premiere, and there will also be screenings of his documentary Daddy's School. Diaz's five-hour epic, From What Is Before, is also set to screen at the festival.
The Competition section is set to include such titles as Kim Ki-Duk's latest feature Stop; Armenian filmmaker Aram Shakhbadzian's Moskvich, Mon Amour; Deniz Gamze Ergüven's LUX Prize nominee Mustang; Ella Manzheeva's feature debut The Gulls; and Geethu Mohandas' Hindi road drama Liar's Dice.
The festival will open with Peter Chan's child abduction drama Dearest - also in Competition - and close with Andrey Zaytsev's award-winning 14+, which screened in Berlin's Generation sidebar in February.
On The Edge programme director Alexey Medvedev told ScreenDaily that many of the best films from this year's Cannes will have their Russian premieres at the festival in Sakhalin since the Moscow Film Festival hardly showed any Cannes titles ¨on the pretext of economising means and Russia becoming independent of the West not only economically, but spiritually as well".
Films set for Sakhalin that were first shown at Cannes include Assassin by Hsiao Hsien, Treasure by Corneliu Porumboiu, and Lobster by Yorgos Lanthimos, among others.
Medvedev revealed that a sidebar entitled Neighbours - Friends will present ¨films connected with personalities who became our friends during the festival's history".
¨This section will include a documentary on Jia Zhangke, who was a jury member two years ago, and Silence of the Courts by Prasanna Vithanage of Sri Lanka, who won the Critic's Prize four years ago with With You, Without You".
He added that open-air screenings on Sakhalin's main square will include Empire of the Sun, to mark the 70th anniversary of the end of the Second World War in the Far East, and the restored version of the 1925 film Varieté shown in Karlovy Vary earlier this month.
Moreover, a special programme of the Beat Film Festival will feature documentaries on music and urban culture, including films about such Western icons as David Bowie and the group Blur as well as the Russian rock legend Yegor Letov (Zdorovo i Vechno).
Medvedev confirmed that a pitching forum will be held this year for the first time during the festival and will be open to local filmmakers wanting to present their ideas for fiction shorts or documentaries.
The three best pitches would be recommended for support by an as-yet-to be established regional film fund.
A screening of the Kazakh-Russian film The Last will be used to present the concept of creating a regional film fund in the Sakhalin region.