Innovations include showing Utopia as part of first TV offering at a Croatian festival.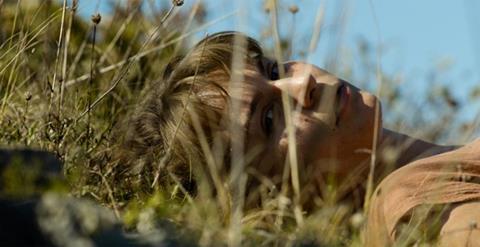 Croatia's Pula Film Festival (July 18-25) has announced the programme for its 62nd edition.
The Croatian programme saw 75 films submitted - 28 features, 47 shorts - of which 14 features, including Cannes hit The High Sun by Dalibor Matanić, and 16 shorts were selected.
The International Competition includes 14 features, and 12 shorts out of competition.
Pula will be the first festival in Croatia to show a TV series, Dennis Kelly's UK production Utopia.
Other features to play out of competition include three US crowdpleasers: Minions by Kyle Balda and Pierre Coffin; Pixels by Chris Columbus; and Terminator Genisys by Alan Taylor.
Pula's offerings also include the Short Matters short programme presented with the European Film Academy; the Dizalica strand for 16-to 21 year-olds; and the children's programme Pulica.
CROATIAN FEATURES
We Will Be The World Champions, Darko Bajić
The Girls - Life of Another, Andrea Štaka
Children of Transition, Matija Vukšić
Naked Island, Tiha Gudac
Ungiven, Branko Schmidt
Love or Death, Daniel Kušan
No One's Child, Vuk Ršumović
Consumed, Borut Šeparović
The Spirits Diary, Damir Čučić
The Enchanting Porkers, Ivan Livaković
These are the Rules, Ognjen Sviličić
You Carry Me, Ivona Juka
Zagreb Stories Vol. 3, grupa autora
The High Sun, Dalibor Matanić
INTERNATIONAL COMPETITION
Corn Island, George Ovashvili (Georgia)
Out of Nature, Ole Giaever and Marta Vold, (Norway)
The Summer of Sangalie, Alante Kavaite (Lithuania, France, Netherlands)
600 Miles, Gabriel Ripstein (Mexico)
Koza, Ivan Ostrochovský (Slovakia, Czech Republic)
Ned Rifle, Hal Hartley, (US)
Bota, Thomas Logoreci (Albania, Italy, Kosovo)
Next To Me, Stevan Filipović (Serbia) [world premiere]
For Some Inexplicable Reason, Gabor Reisz (Hungary)
Dheepan, Jacques Audiard (France)
The Lobster, Yorgos Lanthimos (Greece, UK, Ireland, Netherlands, France)
Snake Brothers, Jan Prušinovský (Czech Republic)
Parabellum, Lukas Valenta Rinner (Argentina, Austria, Uruguay)
Trash, Stephen Daldry (UK)
The International jury comprises Olinka Vistica, Srdjan Drogojevic and Christopher Goodwin.
The Croatian Competition jury includes Kristijan Milić, Srdjan Kurpjel, Zlatiko "Kićo" Burić, Bernd Buder and Maurizio Braucci.
The Friends and Neighbours jury is made up of Ida screenwriter Rebecca Lenckiewicz, Karlovy Vary artistic director Karel Och and Creative Europe Croatia's Martina Petrovic.
Speaking on behalf of the artistic board of Hrvoje Puksec and Tanja Milicic, board member Mike Downey told ScreenDaily: "Entering our second year as the artistic triumvirate at Pula, it's great to see a vast improvement in quality of the films submitted, and ultimately the selection has benefitted from that.
"The quality of the documentaries was particularly high, and with a number of films out to selection at major summer festivals, we will be assured a good crop next year."