Producer of Toronto title Atlantic to replace Rutger Wolfson at International Film Festival Rotterdam (IFFR).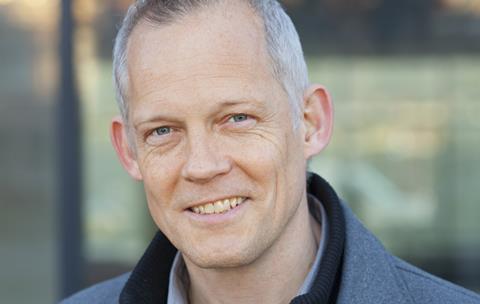 Bero Beyer has been named the new general and artistic director of International Film Festival Rotterdam (IFFR), replacing Rutger Wolfson who stepped down from his role after the latest edition in February after eight years in the position.
The award-winning independent producer, who was most recently involved with Jan-Willem van Ewijk's Toronto 2014 title Atlantic through his Augustus Film outfit, formerly joins IFFR on August 1.
Beyer will attend the Cannes Film Festival (May 13-24) in his current capacity as film consultant for the Netherlands Film Fund and will be taking informal meetings in his new IFFR role.
Following his appointment, Beyer said: "As the future of film production and the cinematic experience continues to evolve, it is vital that we continue to celebrate and support quality, artistic cinema and the creative talents behind it.
"A commitment to this support lies at the very heart of IFFR, providing much more than a platform for these films to be discovered by both the audience and the film industry.
"As a producer and film lover I hold a deep passion and respect for what IFFR represents and its place on the film industry calendar.
"I am committed to leading IFFR in supporting international and Dutch independent cinema as well as ensuring that in the rapidly changing cinematic landscape IFFR will continue and expand its proactive and leading role in exploring the challenges and opportunities that emerge."
Chairman of the IFFR supervisory board, Pieter Broertjes said Beyer was chosen because "his passion for film, combined with his wealth of knowledge, expertise and reputation within the industry both in the Netherlands and internationally will be a huge asset to IFFR".
IFFR managing director Janneke Staarink, who will work with Beyer, said she hoped "to increase IFFR's role in supporting filmmakers and presenting their films to a broad and dedicated audience".
Beyer previously produced Paradise Now in 2005, the first Palestinian film to be Oscar nominated; and Rana's Wedding, which premiered in Directors' Fortnight at Cannes in 2002.
From 2010-2012 , Beyer was a member of the Film Commission of the Cultural Council (Raad voor Cultuur), the Dutch Government's external advisory body on Cultural affairs. He has been a member of the European Film Academy since 2005. Beyer is a graduate of the Art Academy Rotterdam.