Heather Croall to head Adelaide Fringe Festival after nine years at Sheffield.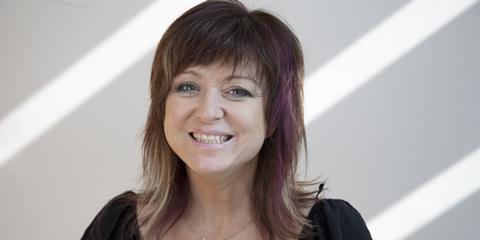 Heather Croall, the CEO and festival director of Sheffield Doc/Fest, is to step down after nine years in the role.
Croall will leave the documentary festival in mid-February and return to Australia, where she will take up the position of CEO and festival director of the Adelaide Fringe Festival.
Mark Atkin, director of the festival's multiplatform strand Crossover, will take over as acting director ahead of the next edition, which runs June 5-10.
The search for a full-time successor will begin with immediate effect and is expected to be announced at the festival in June.
Doc/Fest chairman Alex Graham said: "Heather will be an incredibly difficult act to follow. In less than a decade she transformed Sheffield Doc/Fest into one of the leading film festivals in the world and she leaves a fantastic legacy on which we can build. Of course we entirely understand her desire to be closer to her family and wish her the very best in her new role back home in Adelaide."
Croall joined Sheffield Doc/Fest in 2006 and launched the MeetMarket pitching forum, which now organises around 1,000 meetings for 65 projects with international documentary decision makers.
She also introduced interactive and archive strands to the festival. Under her directorship the industry delegate numbers have grown from 500 to more than 3,200, and public audiences expanded from 2,000 to over 26,000.
Croall said: "Working as the director at Sheffield Doc/Fest has been some of the most exciting, challenging and rewarding years of my career. I'm enormously proud of what we have built in Sheffield since I arrived almost a decade ago.
"I have poured all my heart, soul, energy and passion into the festival for the last nine years, and was looking forward to directing my 10th festival in 2015. I am so very sad to say goodbye.
"I want to send out an enormous thank you to everyone who helped me grow the festival into what it is today. The team, the Board and all our supporters and the festival attendees who have come year on year - you all played a big role and helped make it become the amazing festival it now is.
"I love the event so much and adore the city and the team, so it has been an extremely difficult decision for me to leave Sheffield, but I could not resist the chance to move home with my family and take up the role of director of the Adelaide Fringe Festival - an organisation I worked with all through the 1990's - and of course I am delighted to return to my family and be reunited with my children.
"Sheffield will be forever in my heart and I have every faith in the amazing team to take Sheffield Doc/Fest to its next level."
Departures
Croall's departure marks the latest high-level move over the past four months at the festival.
In September, Sheffield Doc/Fest deputy director Charlie Phillips announced he was stepping down after seven years to take up a newly created position as head of documentaries at the Guardian.
Phillips was replaced by Melanie Iredale, who joined from the Berwick Film and Media Arts Festival.
Director of programming Hussain Currimbhoy also stepped down after seven years to join the Sundance Film Festival and has been replaced by Claire Aguilar, who joins from US broadcaster Independent Television Service (ITVS).
Speaking about the changes, Croall told Screen: "The good thing about Sheffield [Doc/Fest] is that the systems we have put in place over the last eight years mean that we've always been training.
"There has been a lot of movement of staff from volunteers to junior roles, moving into coordinator and management positions. Developing talent move up while others are head-hunted for jobs around the world. It's something we're very proud of at Doc/Fest."
Family reasons
Croall, who grew up in Australia but was born in Blackpool and lived in Sheffield until the age of five, also said that a big part of her decision to step down was to rejoin her family in Australia.
"It's always been a challenge for my children because they've always lived in Australia so I've always been back and forth," said Croall.
"It was really since my mum wasn't so well after my dad died that it dawned on me that life on the other side of the world was just not going to work.
"Then this brilliant job offer came to me and I just couldn't resist."
Speaking about her new role, Croall added: "The Adelaide Fringe is across all art forms so I'm stepping into a festival that is about theatre, circus, comedy, film and everything.
"It's a multiple art-form festival so it's quite a change and a different direction for me, which is exciting as well."