Tokyo International Film Festival (Oct 23-31) adds new venues and an increased focus on Japanese exports and Asian links.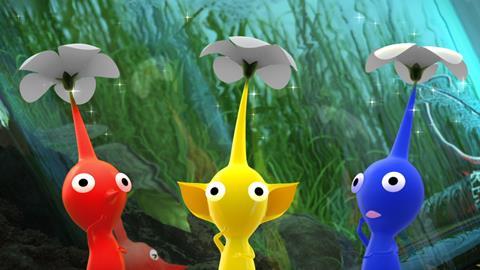 The 27th Tokyo International Film Festival (October 23-31) has had increased backing from the Japanese government, which is advancing its 'Cool Japan' initiative to promote local content abroad. The festival is set for a major Asian push while at the same time showcasing Japanese animation, with an emphasis on promoting Japanese culture to the world.
Yasushi Shiina, director general of TIFF and TIFFCOM, says: "One of the important themes of this year's festival is to raise the profile of TIFF internationally. As key initiatives, we are showing animation films by acclaimed Japanese directors and also holding unique events such as the special event at Kabukiza Theatre, centre of a Japanese traditional performing art."
In addition to Kabukiza and its already established Roppongi Hills venue, TIFF has also added Toho Cinemas Nihonbashi and other venues across the city.
Endeavouring to create a more festive air, TIFF will this year also host film-related musical events and food stalls throughout its run. Actress Miki Nakatani, whose credits include Memories Of Matsuko and Ring, has taken on the duties of 'festival muse' this year, and will be on hand for key events.
The festival is also adding the Wowow viewer's choice award for the Competition section this year. Broadcaster Wowow will give a $10,000 cash prize to the winner.
In addition to more ambitious programming from across Asia, TIFF has announced that for the next seven years, UniJapan and the Japan Foundation will hold film culture exchange projects linking Japan and other Asian countries at the festival.
These projects include a Spirit of Asia award to be given to a film from the Asian Future section for up-and-coming directors; and Crosscut Asia, a showcase of Asian films focusing on particular countries, film-makers, actors and themes. This year's inaugural Crosscut Asia will spotlight new Thai films.
Japan Foundation Asia Center and TIFF will also co-produce a series of omnibus films called Asian Three-Fold Mirror, which will each have three up-and-coming directors from Japan and Asia producing a triptych of films on a single topic.
Animation focus
Known as the only man Hayao Miyazaki would ever acknowledge as his apprentice, Hideaki Anno is to be honoured with a showcase of more than 40 of his works as animator, director and producer. These include films such as Nadia: The Secret Of Blue Water, Ultraman and films from the Evangelion series.
The festival is also boasting a Pikmin short movie premiere in 3D. The short animation is produced by Shigeru Miyamoto ― regarded as 'the Spielberg of video games' ― senior managing director at Nintendo and producer of games such as Super Mario Bros, Donkey Kong and Pikmin.
The Pikmin animation film is the first that ties in with the Wii game and also illustrates TIFF and TIFFCOM's initiative to promote the transmedia possibilities of Japanese content.
"We believe the animation business in Asian countries will grow and hope this bears good ripple effects in our affiliated content market TIFFCOM," says Shiina.
TIFFCOM growth
As part of Japan Content Showcase 2014, which comprises markets for music, film and animation, TIFFCOM will run October 21-23 at the Grand Pacific Le Daiba hotel in the Tokyo Bay area.
"This year, TIFFCOM has sold out its booths more quickly than ever, which means it is recognised to be a more important market than ever before.
TIFF/TIFFCOM will strive continuously to be a strong gateway for the Japanese films to promote to the world," adds Shiina.
Exhibitors signed up this year include local companies such as Toho, Toei, Gaga, Kadokawa and Shochiku. Overseas exhibitors include CJ E&M, Finecut and M-Line Distribution from South Korea; Double Edge Entertainment and Central Motion Picture Corp from Taiwan; Media-Corp TV from Singapore; and GMM Tai Hub from Thailand.
Haruko Watanabe, international sales manager at Gaga, says: "As the market attracts more and more buyers over the years, it is an important fall market for us. We can see buyers who are particularly interested in Japanese content and buyers who are skipping the American Film Market."
She adds her voice to the consensus that although there are still complaints about the market's relative distance from the festival's main venues and the lack of shuttle buses, TIFFCOM's market screenings of festival programming and convenient accommodations for overseas guests have been working in its favour.
Tokyo 2014: festival highlights
Opens with the world premiere of Disney animation Big Hero 6, directed by Don Hall (Winnie The Pooh) and Chris Williams (Bolt).


Closes with the world premiere of Parasyte, a live-action adaptation of the Japanese manga, directed by Takashi Yamazaki (The Eternal Zero).


Special screening on October 27 of Charlie Chaplin's City Lights at the historic Kabukiza Theatre, with a kabuki performance by Ichikawa Somegoro to precede the film.