Demon, from late director Marcin Wrona, among those in competition.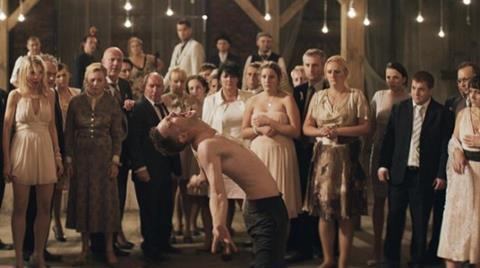 Scroll down for full competition list
The 31st Warsaw Film Festival (Oct 8-19) has revealed the 16 films selected for its international competition, which will vye for the main award - Warsaw Grand Prix, Best Director Award and Special Jury Award.
The titles include Demon, from Marcin Wrona, the 42-year-old Polish who died in Gdynia on Saturday (Sept 19). The death was likely a suicide, according to reports.
Other films in competition include Hany Abu-Assad's The Idol, Gabriel Mascaro's Neon Bull and Alex van Warmerdam's Schneider vs. Bax.
This year's festival will include 111 full-length films from 57 countries, comprising 90 features, 18 documentaries and three animations as well as 66 short films.
The winners of Short Film Competition will be put forward to compete for the Oscar.
The festival will open with Men and Chicken by Anders Thomas Jensen, whose film Adam's Apples won theAudience Award at WFF 2006. It will close with Schneider vs. Bax.
More than 180 international filmmakers will present their films in person.
The international jury who will preside over the competition titles include Russian journalist Elena Fanailova; Lithuanian producer Uljana Kim (The Gambler); Estonian director Martti Helde (In the Crosswind); Polish screenwriter/director Sławomir Fabicki (Retrieval); and Serbian director Pavle Vučković (Panama).
Warsaw International Competition
WP = World Premiere / IP = International Premiere / EEP = Eastern European premiere
A Monster With a Thousand Heads
Rodrigo Pla (Mex) EEP
Absolution
Petri Kotwica (Fin) IP
The Apostate
Federico Veiroj (Uru-Spa-Fra) EEP
Bopem
Zhanna Issabayeva (Kaz) WP
The Cleaner
Peter Bebjak (Svk) WP
Demon
Marcin Wrona (Pol, Isr)
The Idol
Hany Abu-Assad (UK, Pal, Qat, UAE) EP
Lazar
Svetozar Ristovski (Mac, Cro, Fra, Bul)IP
Moira
Levan Tutberidze (Georgia) EEP
Neon Bull
Gabriel Mascaro (Bra-Uru-Nld) EEP
Night Shift
Niki Karimi (Iran) WP
Patria
Oleg Novković (Serb, Ger) WP
Salvation
Ivan Vyrypaev (Russia) IP
Schneider vs. Bax
Alex van Warmerdam (Nld, Bel) EEP
Snow
Ventsislav Vasilev (Bul) IP
Winter Song
Otar Iosseliani (Fra, Georgia) EEP