Paris-based WTFilms has picked up worldwide rights to Indonesian martial arts drama The Golden Cane Warrior in association with Backup Media.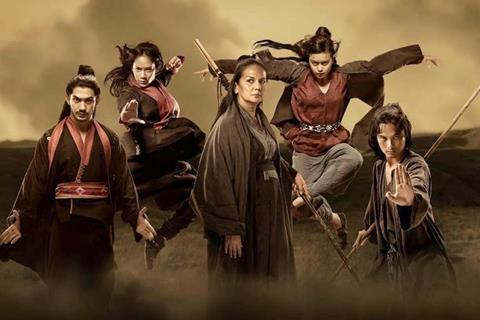 Produced by Mira Lesmana and directed by Ifa Isfansyah, the film tells the story of two student fighters who, after their master is killed, set out to find the Golden Cane relic before it falls into the wrong hands.
The cast includes Christine Hakim, Eva Celia Latjuba, Nicholas Saputra and Reza Rahadian.
Fight scenes were choreographed by Xion Xin Xin, who has worked with Jet Li and Jackie Chan.
WTFilms is playing a trailer for buyers at Hong Kong's Filmart and is planning an international premiere at a festival soon.
"My partner and I are big fans of Asian action films so we are very happy to partner with our friends at Backup Media on this high-quality, traditional and exotic adventure," said WTFilms' Gregory Chambet.