In 2009, DreamWorks secured $825m for the next stage in its development. Jeremy Kay speaks to COO Jeff Small about the studio's cost-conscious international focus and how new backers, including Reliance and Disney, fit in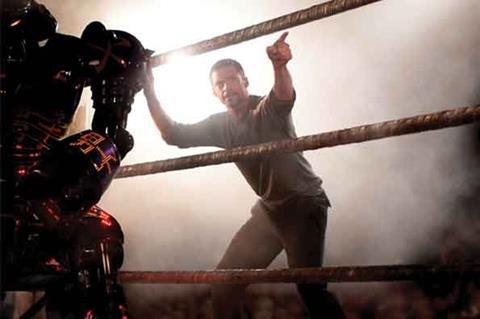 DreamWorks Studios has endured the slings and arrows of corporate upheaval over the last half-decade. But now, following a protracted period of intricate negotiation and fund­raising in the midst of a global financial meltdown, the reconstituted studio is preparing to enter a new phase.
The sequence of critical deals closed in 2009 speaks volumes about the ­global standing of co-founder Steven Spielberg and co-chairman and CEO Stacey Snider, and leaves the studio well positioned for growth.
A year after DreamWorks split from former owner Paramount, it rocked the industry by announcing it had secured $825m in financing, $325m of which came from Indian titan Reliance Big Entertainment. DreamWorks also secured a multi-year worldwide distribution deal with Disney after a prior arrangement with Universal fell through.Reliance Big Entertainment's huge slug of equity matches the amount DreamWorks raised through a ­syndicated bank deal led by JPMorgan Chase. Disney, which will handle the global release of six live-action ­DreamWorks titles each year (except in India where Reliance retains rights), also provided a further $175m in mezzanine funding.
Picking partners
DreamWorks COO Jeff Small led a team of studio executives and advisers in the negotiations with Reliance Big Entertainment, as he did with the banks and with Disney, and he is clear about the value of the studio's Indian co-owners. "The first thing is they are a smart, very thoughtful company," Small says. "They definitely have a global perspective.
"They want to make a sound investment, but the other piece of it is they look at this as expanding their imprint. Even in India, where they control a lot of the ways you consume film, they see having access to quality English-language product as a win for them."
"The paradigm now involves sharing more of the risk and reward."

Jeff Small, DreamWorks
As for the Disney distribution pact, Small says the arrangement "made a lot of sense". He adds: "We felt andcertainly do feel like Disney is the premier marketing and distribution organisation. It has made a move to adjust its output over the last couple of years, so we knew it could handle six pictures a year from us without overburdening its organisation, while our films would complement its line-up at the same time."
Back in February DreamWorks met Disney's European territory heads, whom Small describes as "impressive".
The first film to go out under the deal will be DJ Caruso's action sci-fi I Am Number Four with Timothy Olyphant. It is scheduled to open on February 18, 2011, and will be one of five films Disney releases in the first year.
DreamWorks' initial pipeline includes Spielberg's adaptation of War Horse, which is shooting in London and marks the first film the Oscar winner is directing for the new-look DreamWorks.
Comedy, drama and sci-fi
The eclectic slate also includes comedy-horror remake Fright Night, Deep South-set bestseller adaptation The Help and the action drama Real Steel starring Hugh Jackman. Real Steel was one of two high-profile projects originally set up at Paramount which DreamWorks bought back. The other project pitches Daniel Craig into the wildly imaginative world of the graphic-novel adaptation Cowboys & Aliens, co-financed with Universal which will handle the North American release while Paramount takes it out internationally. Paramount will continue to release select titles previously developed with DreamWorks, such as this summer's comedy remake Dinner For Schmucks.
Reliance has wisely elected to take a back seat in DreamWorks' creative decisions and will allow Spielberg and his cohorts to call the shots. But they will do so with an emphasis on financial discipline. Going forward, the studio knows as well as anybody about the need to exercise prudence.
"Now we're seeing video revenues flattened and TV revenues are a little dicey, so if you're going to see revenue lines decrease, you'd better look at cost lines and that starts with the budget of the picture," says Small."We are committed to being smart with our budgets while being supportive of our film-makers. It's important to get as much value out of every dollar."
All of the six films set to roll out in 2011 are shooting in locations which offer value ― two in New Mexico, one in Mississippi, one in Michigan, one in Pittsburgh and one in London.
"Every one of these places has significant tax rebates," Small says. "We have got to chase the money to keep the value on the screen." Talent deals are also being scrutinised, as they are across Hollywood. "You're seeing fewer first dollar gross deals than you used to and the paradigm now involves sharing more of the risk and reward."
The strictures brought on by the economic meltdown have forced the banking sector to change the way it operates, and Small notes this was evident in the financing deal with the bank syndication.
"The entire look of the bank deal was very different from what it would have been even three years ago," he says. "JPMorgan structured a very conservative deal, where the covenants were much tighter and yet they still had to work very hard to get each bank comfortable, which they did."
"If you are only looking at your business as a domestic business, you are going to fail. We have to make movies globally."

Jeff Small, DreamWorks
The number of global lenders has dwindled in recent years as banks fled Hollywood like rats from a sinking ship. Experts believe some will trickle back, but with money so expensive and difficult to come by, challenges lie ahead for entities without the cachet or viability of DreamWorks. "It used to be that you had a bank deal with 15 banks in it and more than half would be from overseas. In our deal, we had zero foreign banks," Small says.
Small is evangelical about making films with broad international appeal: "If parts of the business are flattening, like DVD, if you are only looking at your business as a domestic business you are going to fail. We have to make movies globally and if that means we're going to add cast from Germany or Japan to raise our box office around the world, we're going to do it."
While this may not be a new idea, it takes guts and talent to get it right. One has the sense the executives at DreamWorks 2.0 will be open-minded yet judicious in their choices to ensure such a ploy works to their advantage. In this regard, as in its international investment profile and readiness to consider new paradigms, the studio may well be emblematic of Hollywood's brave new world.
Upcoming: Dreamworks' 2011 releases
I Am Number Four
DJ Caruso's action sci-fi stars Timothy Olyphant in the story of teenage aliens who flee to Earth and are pursued by an enemy civilisation.
Scheduled for US release February 18, 2011
War Horse
The Oscar bait marks Steven Spielberg's first project in the director's chair for his newly reconstituted DreamWorks. National Youth Theatre alumnus Jeremy Irvine stars in the tale of a youngster who follows his beloved horse into the battlefields of the First World War after the animal is sold to the army. Based on the book and stage play.
Scheduled for US release August 10, 2011
Fright Night
Colin Farrell is a blood sucker in this remake of the 1985 comedy horror about a teenager who finds out his neighbours are vampires. Toni Collette and Anton Yelchin round out the cast. A change of tone for director Craig Gillespie after Lars And The Real Girl.
Scheduled for US release October 7, 2011
Cowboys & Aliens
Jon Favreau (Iron Man franchise) directs Daniel Craig as a lone gunslinger who may hold the key to salvation for a 19th-century Arizona town under attack from outer space. Adapted from the comic-book series by Platinum Studios founder Scott Rosenberg, Universal and Paramount will release in North America and internationally, respectively.
Scheduled for US release July 29, 2011
Real Steel
Shawn Levy (Night At The Museum films, Date Night) directs Hugh Jackman in the futuristic tale of a robot-boxing promoter who unearths a potential champion at the same time as he learns he is father to an 11-year-old boy.
Scheduled for US release November 2011
The Help
Based on Kathryn Stockett's global bestseller about a journalist in the 1960s Deep South who ignites tensions when she conducts a series of interviews with housemaids. Bryce Dallas Howard, Emma Stone (Zombieland, Superbad) and Oscar nominee Viola Davis star.
Scheduled for US release Fourth quarter 2011
Disney will release all films worldwide except Cowboys & Aliens