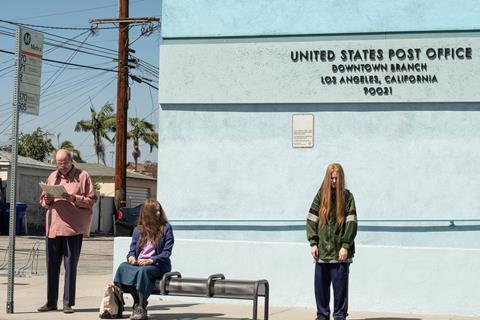 Focus Features has acquired worldwide rights to Miranda July's recent Sundance premiere Kajillionaire starring Evan Rachel Wood, Gina Rodriguez, Richard Jenkins and Debra Winger.
Focus Features will distribute the film in the US and Universal Pictures International will handle international.
Kajillionaire centes on a family of low-stakes grifters who invite a chipper young woman into their insular world and watch as she turns it upside-down.
Plan B Entertainment's Dede Gardner and Jeremy Kleiner produced with Youree Henley. Plan B's Brad Pitt, Annapurna's Megan Ellison, and Jillian Longnecker served as executive producers.
UTA represents July and UTA Independent Film Group brokered the deal on behalf of the filmmakers.
July won awards at Cannes Film Festival 2005 for Me And You And Everyone We Know including the Critics Week Grand Prize, the Prix Regards Jeune and the Camera d'Or.
Focus brought two films: Eliza Hittman's Berlin-bound abortion drama and road movie Never Rarely Sometimes Always, and revenge thriller Promising Young Woman starring Carey Mulligan.