Rights holders are becoming more proactive about using collection agencies to process revenues from around the world. Geoffrey Macnab explores how revenues can be maximised in the global film business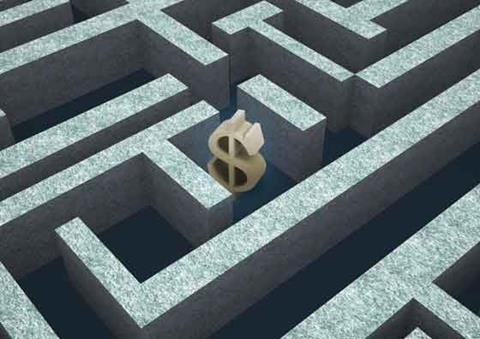 "Just… follow the money," Deep Throat whispers to journalist Bob Woodward midway through All The President's Men. At a time of huge economic turbulence in the independent film business, it is advice that rights holders are heeding more closely than ever and there is a growing emphasis on revenue collection and auditing.
"In good times, when money seems to be coming through, people haven't cared so much. Now we're in recessionary times, when every penny counts, people are after getting money but they also feel that distributors around the world are not paying what they're due to pay because they're facing financial difficulties," notes Christine Corner, partner at Grant Thornton, which recently bought the Aulren royalty auditing business, one of the UK's leading firms of accountants and advisers in the film and TV sector. "People are thinking now is a time to start chasing this money. I do think the recession has had some effect on that."
Producers and sales agents are looking to appoint collection agencies as soon as they have identified their financing partners. The services of companies such as Freeway Entertainment, Fintage House and Compact Collections are increasingly in demand.
Role of the agency
Outsiders do not always grasp what exactly is the role of collection agencies. These are not the film industry's answers to bailiffs, beating down the doors of distributors' offices in pursuit of unpaid debt. Instead, they receive and administer funds coming in. Studios, producers, distributors and sales agents trust them to set up the collection account through which all the money will pass.
"Now, more than ever, be very, very active"

Jane Barclay, Aramid
Why use a collection agent? "If there are several financiers [on a film], it can become problematic," suggests Gadi Wildstrom, managing director of Freeway Entertainment. "It becomes a question of who gets what, and in what position and where, out of the revenues. In addition, if you have more parties involved, when it comes to money, people don't trust each other." He describes the collection agency's role as being akin to that of "the financial policeman on the film".
Collection accounts run in a straightforward way: the agency will charge a setting-up fee and is then likely to ask for a flat fee of 1% of whatever flows through the collection account (one sales agent remembers that the fee used to be 2% but has come down as more players enter the collection market). The attraction for the producer is that this money does not come out of the film's budget but from the revenue earned.
"Producers factor us into their business plans but they don't need to factor us into the budget because we get paid out of the revenue of the film. That is a big advantage for producers, especially nowadays when budgets are very tight," Wildstrom points out.
"Their integrity is unparalleled, the ones that are established," UK producer Kevin Loader of Free Range Films says of the top collection agencies. He points out that cash-strapped independent producers are using ever more complex deal-making techniques with above-the-line talent. For these to work, it is essential to have prompt and accurate financial reporting. "You're creating a participation pool, which would effectively have a corridor from gross receipts or sales."
In those sort of circumstances, when you are reporting to talent agencies for what is a variety of deferment, then collection agencies become absolutely invaluable.
In spite of the demand for the collection agents' services, the sector is not as crowded as might be expected.
"The level of trust given to independent collection agents is incredibly high and is hard won. Collection agents need to be very accurate, reliable and efficient in their accounting. It would be very difficult for an unknown newcomer to break into the market, as financiers and sales agents would prefer to stay with the collection agent they know and trust," observes Abigail Payne, a partner at UK media and entertainment lawyers Harbottle & Lewis.
"If you want to be good in this business, you need to have an extensive network, skills, experience and knowledge. That comes with time. This is a very specialised business. You need to know it inside out," agrees Peter Kostense of Protocol International.
Into perpetuity
There has been consolidation among collection agencies. The National Film Trustee Company (NFTC), one of the oldest collection account management companies, was sold to the Freeway Entertainment Group earlier this year. Meanwhile, in February this year, Protocol UK and Fintage House joined forces to form Protocol International.
The collectors all insist they are on board a project for the long haul.
"In the first few years, the film will generate most of the funds," Freeway's Wildstrom observes. "After four or five years, the producer is not so focused on the film… but we are involved as long as necessary — and 'necessary' means as long as the film generates revenue. We are collection agencies into perpetuity."
"The collection agent is involved as long as necessary, and that means as long as the film generates revenue"

Gadi Wildstrom, Freeway
Traditionally, sales agents have chased their distributors for payment while the collection agencies have administered those payments. There is evidence now that lines are blurring and collection agencies are taking a more active role. Protocol International, for example, aims to be a one-stop shop for anyone who has a revenue interest in a film.
"We actively knock on distributors' doors to collect money due under distribution contracts for films worldwide," says Protocol's Rebecca Roffey.
Protocol is aiming to attract business from producers and sales agents who do not have the time or expertise to pursue money in far-flung territories. "By outsourcing and consolidating the entire collections process, you actually get a much more cost-effective solution to the ongoing cashflow issues that the independent sector faces, combined with a much higher level of service," Roffey argues.
Self-service
Not all sales agents want to out-source. Many have sophisticated and hard-driving collection operations of their own. "You could call us a sales agency or a collection agency. We are as much a collection agency as a sales agency," says Tim Haslam, CEO of London-based HanWay Films, which handles all its own collections. He calculates that the company has 300 films licensed in 40 territories.
"All my salesmen are collecting their sales," he says. "The business affairs people are collecting on the contracts they have closed. We're collecting deposits on pre-sales in order to close the financing of films conditional on pre-sales. We're collecting delivery payments, first-cycle theatrical payments and then library catalogue sales. We've got all the royalty reporting from all the broadcasters and distributors all over the world."
UK financier Aramid Capital Partners likewise has its own collection operation and tracking system. "Now, more than ever, be very, very active," says Jane Barclay, a consultant at Aramid. However, she notes, rights holders are aware of distributors' predicaments as their traditional revenue streams and market conditions change. "The market crashing substantially from when [the distributor] bought the film to when the film was delivered has created all kinds of problems," she says.
In response, collectors have to come up with flexible ways to ensure they are paid. "We've taken the distributors' library titles that have been sold to TV, taking an assignment from the TV stations, even when they're not our films. It's about cutting them slack without harming ourselves too much."