Fortissimo Films has picked up international rights outside Hong Kong and China to Juno Mak's directorial debut Rigor Mortis.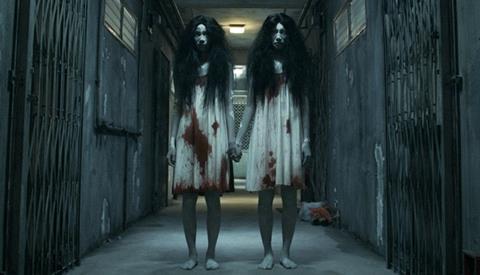 Currently in post-production, the film is inspired by the popular Chinese vampire movies of the 1970s and 1980s, but with a contemporary story and cutting-edge special effects.
Starring one of the original vampire hunters, Chin Siu-ho, the film was produced by J-horror maestro Takashi Shimizu (The Grudge), along with Mak and his Kudos Films.
Chin plays himself as a former vampire movie actor who moves into a rundown public housing block, only to discover that the apartment is haunted and he is not alone.
A popular singer, Mak previously starred in Wong Ching Po's Revenge A Love Story.
Fortissimo will start selling the film at next week's Filmart contents market in Hong Kong (March 18-21). The deal was brokered by Fortissimo chairman Michael J. Werner with Mak and Kudos Films' Sindy Lam.
"Rigor Mortis has landed itself squarely in one of those cool genres with so much worldwide commercial potential," said Werner.