The Revenant executive producers Markus Barmettler and Philip Lee have launched the Hong Kong and Beijing-based producer-financier.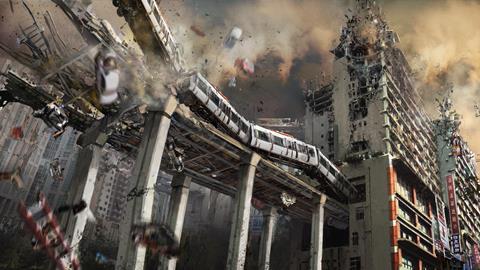 The executives, who between them have been involved in more than 20 productions including Forbidden Kingdom and Cloud Atlas, were instrumental in developing the multi-film agreement between Guangdong Alpha Animation and Culture Company, Catchplay Inc. and New Regency.
Facing East has a profit participation position in the upcoming Assassins Creed and Splinter Cell, as well as The Revenant, and aims to produce three or four large features every two years, with support from HSBC and unspecified Chinese financial institutions.
The first of these is Foresight Unlimited sales title Inversion (pictured), a sci-fi epic that Peter Segal will direct and aims to shoot in August. Segal is writing with Paul Haggis.
Foresight chief Mark Damon and his team have concluded a number of pre-sales and head to the market to clear up remaining rights.
Among the Facing East development slate is Chinatown, to be directed by Ronny Yu about Chang Apana, who single-handedly fought the systemic corruption of the Honolulu elite at the turn of the 20th Century and became the first Chinese Police detective in Hawaii.