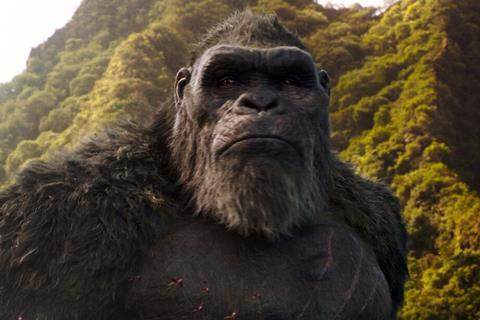 Godzilla vs. Kong grossed $9.6m on it first day in North American cinemas on Wednesday (March 31), marking a record opening day during the pandemic, Warner Bros executives said.
The tentpole, which stormed to a $123.1m international debut at the weekend powered by $69.2m from China, opened in 2,409 US sites and will expand by 655 to 3,064 on Friday.
The film rated A on Cinemascore, suggesting word of mouth could be strong heading into Easter weekend. Studio executives are expecting a five-day opening weekend in the $30m range.
The studio said premium formats contributed to approximately 35% of the overall box office on Wednesday, with premium large formats accounting for roughly 17% and Imax roughly 8%.
Wednesday's audience by ethnicity comprised 33% Caucasian, 27% Hispanic, 23% African-American, 10% Asian, and 7% Native‐American/Others.