Diao Yinan's noir Black Coal, Thin Ice (Bai Ri Yan Huo) took the Golden Bear at the Berlin Film Festival in a triumphant night for Chinese cinema.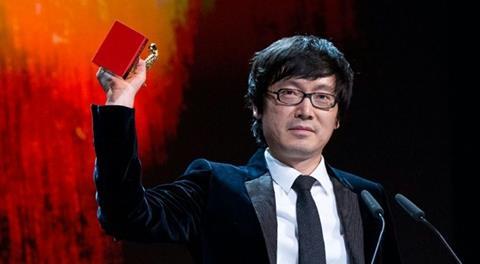 Accepting the award, Diao Yinan said: "It's really hard to believe this dream has come true."
The China-Hong Kong film also scooped the Silver Bear for best actor for Liao Fan, while cinematographer Zeng Jian earned a Silver Bear for outstanding artistic contribution for the China-France entry Blind Massage.
Wes Anderson's festival opener The Grand Budapest Hotel finished runner-up in the Competition awards with the Silver Bear Grand Jury Prize.
The Silver Bear Alfred Bauer Prize went to Alain Resnais' Life Of Riley (Aimer, Boire Et Chanter) and Richard Linklater scooped the Silver Bear for best director for Boyhood, winner of the Screen International jury.
Haru Kuroki won the Silver Bear for best actress for The Little House (Japan), while Dietrich and Anna Brüggemann earned the Silver Bear for best script with Stations Of The Cross.
Alonso Ruizpalacios won the Best First Feature prize with Panorama entry Güeros.
An eight-person jury decided the awards, headed by US director and producer James Schamus, best known for producing Brokeback Mountain.
Other awards
Around 400 films have been screened during the festival (Feb 6-16).
On Friday, British director Ken Loach won an Honorary Golden Bear. The festival screened his 1993 film Raining Stones to mark the honour.
The full list of winners appears below:
Full list of Competition winners
Golden Bear Best Film:
Black Coal, Thin Ice, dir Diao Yinan
Silver Bear Grand Jury Prix:
The Grand Budapest Hotel, dir Wes Anderson
Silver Bear Alfred Bauer Prize:
Life Of Riley (Aimer, Boire Et Chanter), dir Alain Resnais
Silver Bear for best director:
Richard Linklater, Boyhood
Silver Bear for best actress:
Haru Kuroki, The Little House
Silver Bear for best actor:
Liao Fan, Black Coal, Thin Ice
Silver Bear for best script:
Dietrich and Anna Brüggemann, Stations Of The Cross
Silver Bear for outstanding artistic contribution:
Cinematography: Zeng Jian, Blind Massage
Golden Bear best short film:
As Long As Shotguns Remain, dirs Caroline Poggi, Jonathan Vinel
Silver Bear Jury Prize Short Film:
Laborat dir Guillaume Cailleau
Best First Feature:
Güeros dir Alonso Ruizpalacios