Dir: Davy Chou. France-Cambodia. 2011. 96mins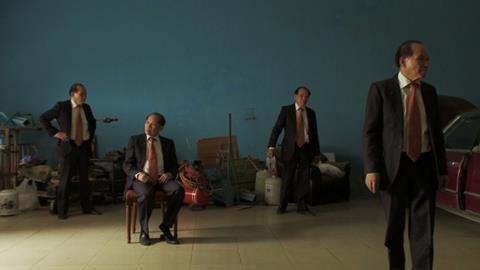 Screening in Berlin's Forum sidebar after its Busan premiere, Davy Chou's documentary about the golden age of Cambodian cinema between 1960 and 1975 makes for instructive and poignant viewing, all the more so because so little evidence is left of that celluloid boom time. The genocidal terror unleashed on Cambodia by Pol Pot in 1975 not only resulted in the death of over a million people, but destroyed almost every token of an industry that was considered decadent by the Khmer Rouge regime, from film reels to cinemas to (in some cases) the stars, directors and producers themselves.
This is clearly a niche product, but one with surefire festival and cineaste appeal.
It's the sensitive way in which the film circles this void that makes this delicate documentary more than just a document. Films are reconstructed for the viewer out of remnants – posters, songs, a couple of radio ads – but also by being narrated by those who made them, saw them, or worked on them. The result is a fragmentary tapestry of memory that says a lot about the traces cinema leaves on our lives, and the energy that keeps stories burning even after the medium that conveyed them has been lost.
This is clearly a niche product, but one with surefire festival and cineaste appeal. TV culture channels are obvious outlets, but specialist theatrical action is not unthinkable – especially if, as at this year's Berlinale, Golden Slumbers is programmed back to back with the small handful of Cambodian features that have survived from the sixties and early seventies.
Through a combination of onscreen captions and filmed testimonies, we learn that Cambodia produced around 400 films between 1960 and 1975, when the capital, Phnom Penh, counted 30 cinemas. Early on, Chou discreetly declares his own interest in this lost world: he's the nephew of Sohong Stehlin, daughter of one of the country's leading sixties film producers.
But this is no prima donna documentary maker's film: the director takes a back seat throughout, allowing veterans like actress Dy Saveth, still glamorous after all these years, or dapper producer Ly Bun Yin, to reminisce and (in the case of peppy raconteur Yin) to recount the plotlines of films which, we sometimes feel, might sometimes be better in the telling than in the watching.
Romantic melodramas, or supernatural B-movies with titles like Crocodile Man or The Screaming Gibbon, these film relied on homemade special effects. A few of these are wryly reproduced by Chou; we also see a young peoples' cinema collective filming a key scene from a matinée romance called The Sacred Pond.
Two Cambodian cineastes reminisce about the films they saw even as the Khmer Rouge was closing in on the capital; a producer called Ly You Sreang chokes up as he recalls losing everything and starting up again as a taxi driver in Paris. And we tour the cinemas that were: one has become a restaurant and pool hall, another a karaoke bar, a third a squat that now houses several families.
It's this squalid but dignified hostel of the dispossessed that provides one of the film's most memorable sequences, as the families who live here watch fragments of Cambodian golden age films projected on the bare brick wall where, we assume, the screen once was.
Production company: Vicky Films
Co-production: Araucania Films, Bophana Production, Studio 37
International sales: Doc & Film International, www.docandfilm.com; Studio 37, www.studio37-orange.com
Producer: Jacky Goldberg
Cinematography: Thomas Favel
Editor: Laurent Leveneur
Music: Jerome Harre