The film version of the hugely successful cop show will feature the lead actors from TV series.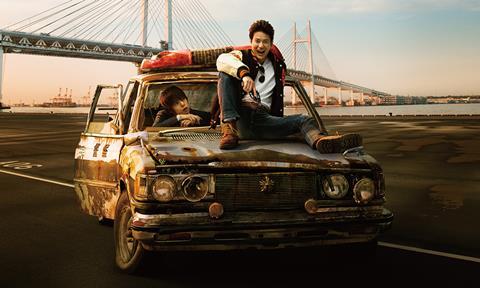 Red Arrow International have announced that the hit Japanese TV series The Last Cop will get a film adaptation.
They have agreed a deal with Japanese production company Nippon Television Network Corporation.
The film is in pre-production with the working title, Last Cop: The Movie and will be released in Japan in May 2017.
The lead actors from the television show, Toshiaki Karasawa (20th Century Boys) and Masataka Kubota (Death Note), will reprise their roles for movie adaptation.
The Last Cop sees Karasawa play around a detective who is put in a coma after pursuing a vicious criminal. He wakes up 30 years later and must work with a new young partner (Kubota) to bring his nemesis to justice.
The show received a huge 12.9% audience share when it premiered on Nippon TV in October and was a huge success on Hulu Japan.
It also won best scripted format at the 2016 International Format Awards in Cannes.
Henrik Pabst, Red Arrow International, said: "For The Last Cop to be getting a feature film version is testament to the huge success of the show in Japan, and the appetite for this type of sharp-witted, action-packed programming. We are delighted to see the format travel so extensively around the world and prove such a hit."
The Last Cop is based on the hit German show, Der Letzte Bulle (The Last Bullet). There are other adaptations in France and Russia.