Marcello Mastroianni features in an achingly cool poster.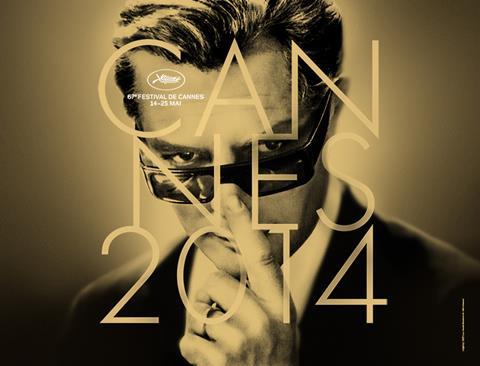 Cannes has hit another home-run with its 2014 poster, which features an achingly cool, remastered shot of Italian legend Marcello Mastroianni in Federico Fellini's 8 ½, which played in competition at the festival in 1963.
Fittingly, the iconic star twice won Cannes' Best Actor award for Jealousy, Italian Style in 1970 and Dark Eyes in 1987.
Chiara Mastroianni, the actor's daughter, said: "I am very proud and touched that Cannes has chosen to pay tribute to my father with this poster. I find it very beautiful and modern, with a sweet irony and a classy sense of detachment. It's really him through and through!"
The poster design is the work of Hervé Chigioni and his graphic designer Gilles Frappier.